Comedy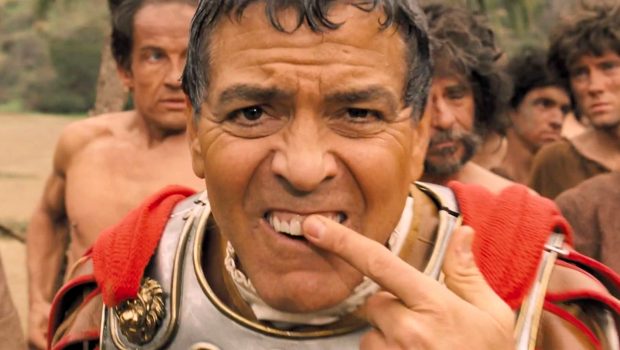 Published on June 1st, 2016 | by admin
Hail, Caesar! – July 14, 2016
Universal Sony Pictures Home Entertainment is releasing Hail, Caesar!, available to own on Digital from June 30, 2016 and Blu-ray with UltraViolet and DVD from July 14, 2016.
When the world's biggest movie star suddenly goes missing, it's up to a studio fixer to rescue him in Hail, Caesar!. In this playful comedy, George Clooney (Gravity, Argo) leads an all-star cast including Channing Tatum (Magic Mike, 22 Jump Street), Scarlett Johansson (Lucy, Avengers: Age of Ultron), Jonah Hill (The Wolf of Wall Street, Moneyball), Josh Brolin (Everest, True Grit), Tilda Swinton (A Bigger Splash, The Grand Budapest Hotel), Ralph Fiennes (Skyfall, The Hurt Locker), Alden Ehrenreich (Blue Jasmine, Teenage) and Frances McDormand (Fargo, The Good Dinosaur). Written and directed by four-time Oscar® winning filmmakers Joel and Ethan Coen (True Grit, Fargo).
Hail, Caesar! follows a single day in the life of Eddie Mannix (Brolin), head of production and all-around problem solver for Hollywood studio Capitol Pictures. When Baird Whitlock (Clooney), the world's biggest star, is kidnapped in the middle of production on the studio's latest swords-and-sandals epic, it's up to Eddie to recover his leading man.
As Eddie desperately searches for Baird, he soon finds himself simultaneously appeasing cowboy star Hobie Doyle (Ehrenreich), disgruntled director Laurence Laurentz (Fiennes), swimming sensation DeeAnna Moran (Johansson) and song-and-dance superstar Burt Gurney (Tatum), all while trying to keep his talents' names out of the gossip columns written by a pair of rival siblings, Thora and Thessaly Thacker (Swinton).
Hail, Caesar! is a hilarious whodunit that pulls back the red curtain to reveal the backstage humour and drama of the movie industry. A timeless ode to Hollywood's Golden Age.