PS3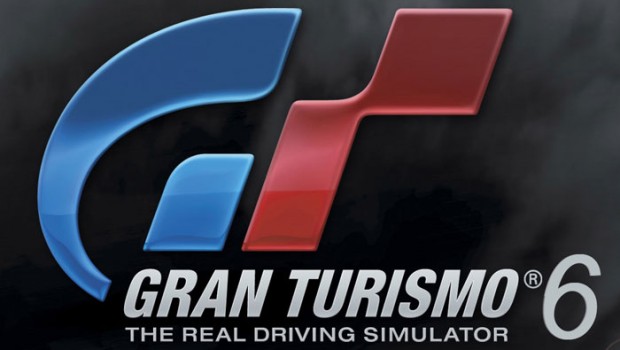 Published on January 2nd, 2014 | by Admin
Gran Turismo 6 Review
Summary: Overall, Gran Turismo 6 is the Pièce de résistance of this series that boasts great graphics, flawless gameplay and a perfect swansong for the PlayStation 3.
Gran Turismo 6 is the definitive racing simulator for the PlayStation 3 which has been aptly dubbed by its creators Polyphony Digital, "The Real Racing Simulator" which is spot on. Since its first release on the original PlayStation, the Gran Turismo series has been considered the best racing simulator on any console which just gets better over time like a good wine. Sure, there's been a few misses in the series but Polyphony Digital always get back on track.
Thankfully Gran Turismo 6 is no exception to that rule of quality racing and features stunning new tracks, cars and improved gameplay to make this the perfect Swansong on the PS3 until one day… Gran Turismo 7 races its way onto the PlayStation 4. It's also the 15th anniversary of this franchise.
Before jumping straight into the game, the first thing you may notice is the new improved interface which is quite streamlined and easy to use. This also includes the online play which makes finding a game quite easy. By revamping the interface, it definitely makes the game more accessible to new players while not alienating veterans either.
Apart from the 1200 cars (with classes such as NASCAR and Super GT) and 33 locations (including real-world locations such as Mt Panorama and Willow Springs), the developers continue to keep what made Gran Turismo great such as the realistic physics and how each car handles slightly differently. Gran Turismo 6 is also a car enthusiasts dream as you collect cars, tweak them and upgrade them in an almost RPG style of gameplay.
It's like being the richest kid in school and having every matchbox car but of course where the game shines is through its realistic racing. Whether you have a wheel or the DualShock controller, this game handles perfectly. AI can be quite challenging at times and really stick to the line but for a challenge, online play is where the fun is held. Given that AI is a little predictable.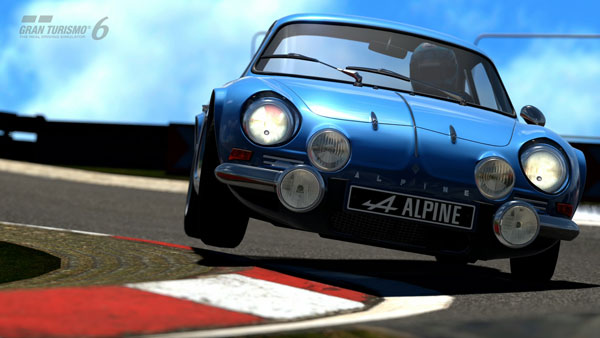 Licenses still play a key role in the game which requires players to perform a variety of tasks in order to unlock new events. Thankfully the game is quite lenient towards licenses and it does not play an integral part of the gameplay opposed to previous titles in the series. With that said, there are only a handful of licenses that you must complete with your rank and these are generally quite easy to achieve.
The game even contains some fun mini-games such as the coffee break which gives you some crazy objectives to meet like hitting all the cones in a set time and is a nice break from the sometimes stressful racing aspect of the title. If the coffee break sounds a little familiar that's because it was last seen in Gran Turismo 4.  You can even race on the moon with lunar buggies!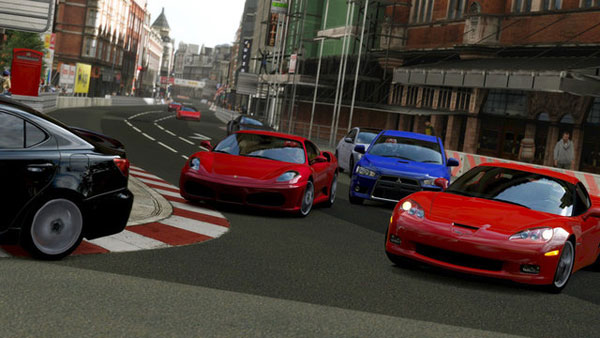 However where Gran Turismo 6 shines is through its in-depth career mode which is where the RPG racing element comes into play as you earn credits to purchase additional cars. With that said, this game features an additional 120 cars over Gran Turismo 5 which brings the number up to just over 1200 and includes cars such as the Aston Martin One-77  or Ford Mustang Boss 302.
Given that some cars are extremely expensive but are achievable through hard work. The developers however have even included an in-game purchasing system which unfortunately I am not a huge fan of as you already bought the game. Thankfully you can get these cars the old fashioned way of winning races or via in-game purchases that is not only a cheat for some players but regrettably a money making exercise as well.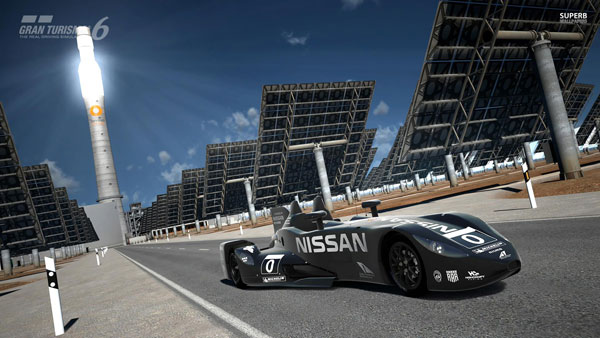 The track design of Gran Turismo 6 is great and this game features 37 locations with around 100 different layouts which really opens up the game for a considerably amount of replay value. When it comes to racing, there are a plethora to complete, each with 6 grades to aim for and racing on these varied tracks is quite enjoyable.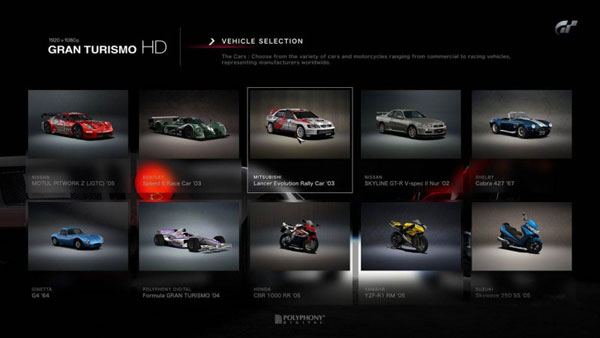 Add in single race, time trial, drift trial and the new even Goodward Festival of Speed and there's truly plenty to be found in single player. Online also contains a wealth of modes such as seasonal events and traditional racing modes. It's good that joining a lobby is quite easy as is finding a game with other players.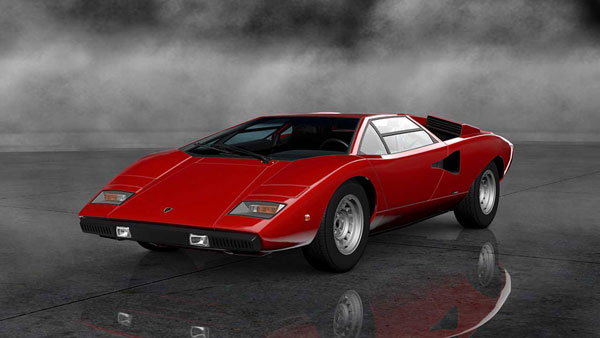 Graphics/Audio
Graphically, this game looks phenomenon on the PlayStation 3 from not just the realistic car models but also the gaming environments such as the classic track Grand Valley or the new track Spa-Francorchamps that are both quite detailed. It's also a shame that Gran Turismo 6 still doesn't contain enough damage to your cars either. Of course, nothing is more fun than going to your garage and taking "in-game" photos of your luxury cars in real-world settings or just enjoying your cars. It's like being a kid again with your Matchbox cars.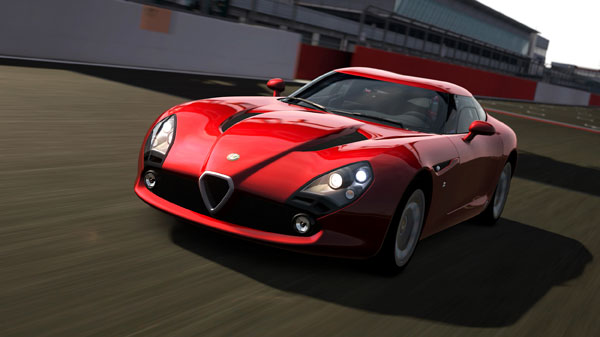 It is also in your garage where you can tweak your cars performance such as transmission and tyres etc. In terms of cars, the reflections are awesome as is the lighting effects plus an almost flawless frames per second that helps in giving you that sense of speed. The soundtrack of the game is equally as good with a variety of licensed tracks from artists from around the world to help get your adrenaline pumping.
Final Thoughts?
Overall, Gran Turismo 6 is the Pièce de résistance of this series that boasts great graphics, flawless gameplay and a perfect swansong for the PlayStation 3.
Key Features
• Largest Collection of Vehicles: More than 1200 cars on 33 locations with 71 different layouts
• New Physics Engine: Creating the most authentic true-to-life driving experience based on a fully enhanced suspension, tire, and aerodynamics model
• Course Maker: Create and customize your own race circuit on world renowned locations spanning several tens of square kilometers
• Online Race Organizer: Form and manage your own communities & events from local, domestic to global