Games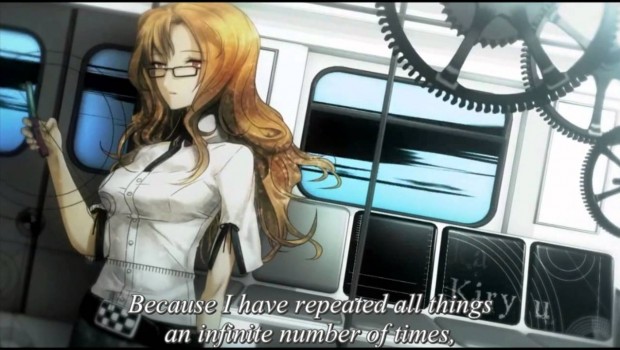 Published on August 17th, 2015 | by Admin
Steins;Gate Releases Friday August 21st 
Steins;Gate is set for release this Friday August 21st EXCLUSIVELY at JB HiFi and independant gaming retailers.
Boasting a respectable metacritic rating of 87 on PS Vita, and 81 on PS3, Steins;Gate is the award-winning time travel science-fiction interactive visual novel developed by 5pb. and Nitroplus. A group of teenage scientists discover the ability to alter the past by sending text messages through a modified microwave. Their experiments inevitably spiral out of control as they become entangled in a conspiracy surrounding SERN, the organisation behind supposed failed time travel events, and John Titor, a mysterious internet forum poster claiming to come from a dystopian future.
With memorable characters, outstanding art design and a gripping narrative, Steins;Gate is a critically-acclaimed visual that can be experienced time and time again.