3DS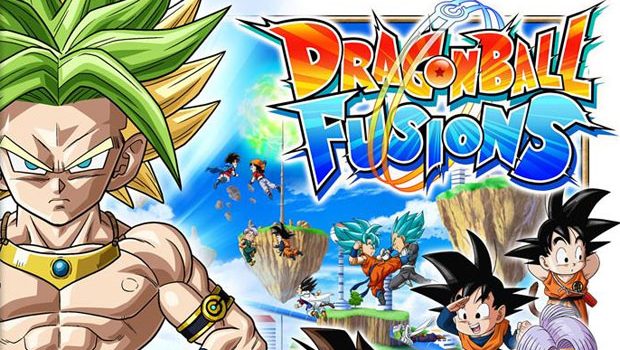 Published on February 20th, 2017 | by Admin
Goku and friends are on the move as BANDAI NAMCO Entertainment Europe releases DRAGON BALLTM FUSIONS for the Nintendo 3DS™!
BANDAI NAMCO Entertainment Europe, the premier publisher of anime videogames, today releases DRAGON BALL FUSIONS, a new portable Dragon Ball™ experience for the Nintendo 3DS handheld system. Fuse Dragon Ball characters from across the entire series into brand new characters in this fun and fast-paced Role Playing Game (RPG).
Developed at Fukuoka, Japan based Ganbarion Co., Ltd; DRAGON BALL FUSIONS is the latest Dragon Ball experience to appear on the Nintendo 3DS platform. Combining fighting, customization, and item collection elements, DRAGON BALL FUSIONS totally brings the Dragon Ball world to life! The game features a huge roster of characters from across Dragon Ball through Dragon Ball Super that players can combine to create endless combinations of powerful characters. Players will have the opportunity to enter an all new original Dragon Ball story in DRAGON BALL FUSIONS' Adventure Mode and to prove their fighting prowess in Multiplayer Battle Mode.
To celebrate this launch, BANDAI NAMCO Entertainment Europe unveiled today its third and last gameplay video focusing on… the Fusions! In DRAGON BALL FUSIONS, all characters can do the famous Fusion Dance, leading to hundreds of new, never-before-seen heroes! Players will enjoy classic fusions, like the famous Gotenks, fusion between Goten and Trunks, but also fusions more… unexpected like Naditz, combination of Nappa and Radditz. All fused characters are much stronger than the original characters alone and thanks to the system of Ultra Gauge, these fused characters can use two new powerful moves: the Zenkai Attacks and the 5-Way Fusions.
DRAGON BALL Fusions is now available for purchase in Europe, Middle East and Australasian territories at both retail locations and digitally on the Nintendo eShop exclusively for the Nintendo 3DS. To discover more on DRAGON BALL FUSIONS and on Dragon Ball games in general, head over to www.dragonball-videogames.com. To learn more about BANDAI NAMCO Entertainment Europe's other products go to: http://www.bandainamcoent.eu or follow us on Facebook at https://www.facebook.com/BandaiNamcoEU