Comedy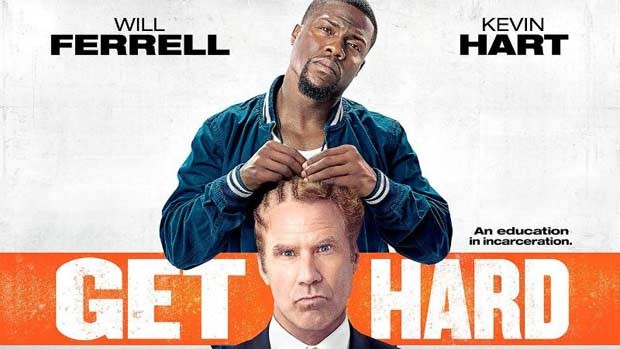 Published on July 20th, 2015 | by Tony Smith
Get Hard DVD Review
Summary: Get Hard is generally clichéd and generally unfunny!
I'm a huge fan of Will Ferrell but his latest film with co-star Kevin Hart fails to meet the heights of his previous films that unfortunately feels quite lifeless, lacklustre and even unfunny at times. This is not to say that Get Hard is insanely bad but the laughs are few and the storyline is a little clichéd and quite over the top. Also, be warned that if you're leaning towards political correctness, Get Hard definitely does not take this route because it contains a plethora of racial stereotypes which at times are cringe worthy.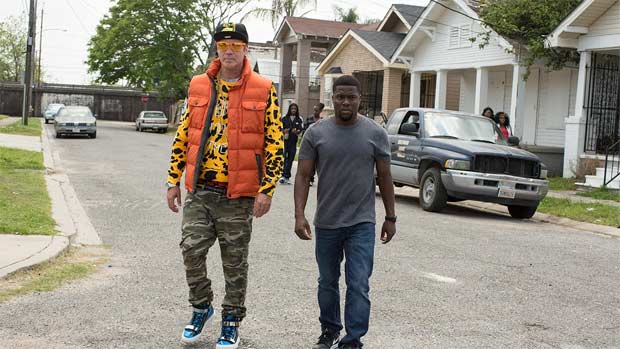 The story of Get Hard revolves around James (Ferrell), a highly successfully businessman who has been setup by his former boss and father in-law Martin (Craig T. Nelson). As a result, James has 30 days to get his affairs into order before he commences his ten-year sentence. With the looming sentence hanging over his head, Janes hires Darnell (Hart), a law abiding African-American business man who runs a car wash business on the bottom floor of Martin's investment firm. Hart believes that because Darnell  is an African American, he assumes that he has done jail time and hopes to be trained by him in 30 days so he can survive the harsh prison life which means escape sodomy and fights.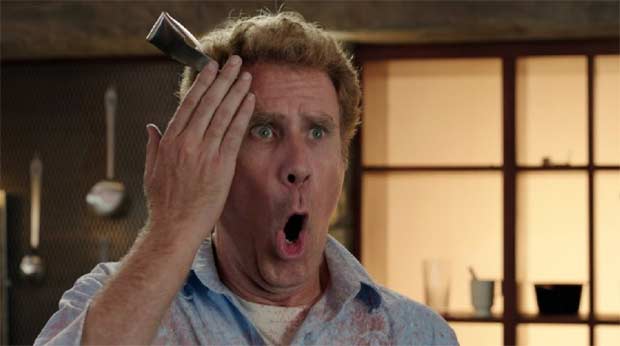 Following the next 30 days, Darnell begins to train James from fighting to even attempting to perform oral sex on a gay man that he picked up at a café. Add in fights, a very amusing riot scene and some other inappropriate jokes and Get Hard is quite a silly film from start to finish with over the top sex scenes, confrontations and a villainous family that was predicated from the start. Sure there are some funny scenes here and there but for the most part, I was just sitting there waiting for something to happening but nothing did.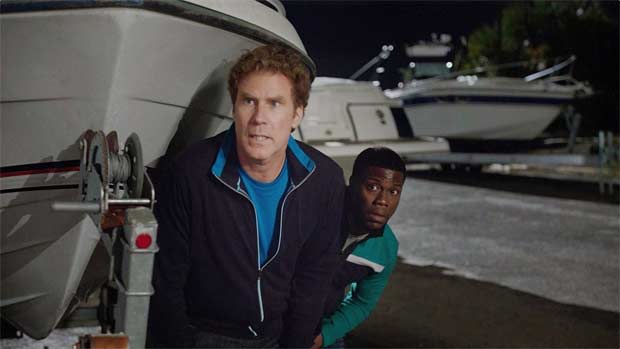 Video, Audio & Special Features
Well presented on DVD with exceptional video quality (Ferrell is looking old these days), Get Hard looks and sounds good on this format. For special features if you're up for it, Get Hard contains a gag reel from all the muck-ups from the filming which is relatively amusing.
Final Thoughts?

In the end, Get Hard is definitely a miss for Will Ferrell which is a shame because this film could have been an entertaining story and highly amusing story. His co-star Kevin Hart also takes a back seat because even though he is from a "normal" family, his character is just as silly as Ferrell's.
Get Hard is generally clichéd and generally unfunny!
Get Hard is available on Blu-ray & DVD on 29 July 2015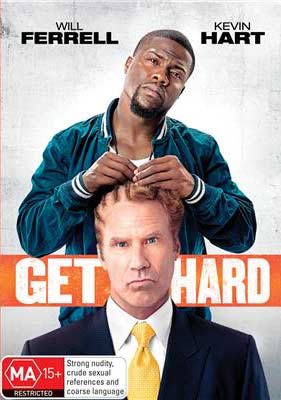 DVD Details
Director – Etan Cohen
Actors – Will Ferrell/Kevin Hart
Film Genre – Comedy
Label – Roadshow
Audio – English (Dobly Digital 5.1)
Aspect Ratio – 1.85:1
Region Coding – 4
TV Standard – PAL
Rating – MA15+
Year of Release – 2015
Primary Format – Movies/TV – DVD