3DS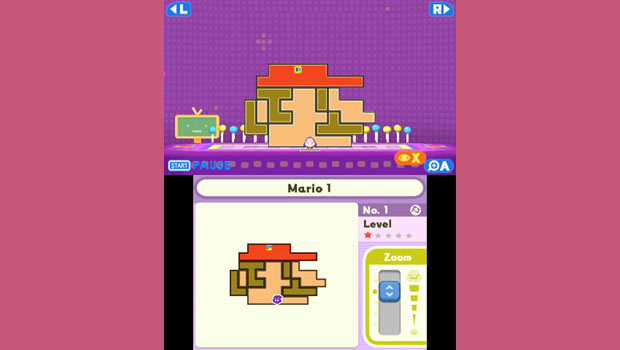 Published on May 15th, 2015 | by admin
GET A GRIP ON BLOCK-SHIFTING PUZZLE-PLATFORM GAME FULLBLOX – AVAILABLE NOW ON NINTENDO eSHOP FOR NINTENDO 3DS
15th May 2015 – Attention puzzle fans – Mallo and friends are back in Fullblox, available to download* immediately on Nintendo eShop for Nintendo 3DS. Featuring a free tutorial where players can try seven introductory puzzles, players may also choose from a selection of four additional DLC packs to fulfil their puzzle game needs, which means now everyone can discover the unique puzzle-platform gameplay of this critically acclaimed series.
Imagine moving individual parts of Big Ben to make a precarious staircase to climb, or reworking the shape of the Great Pyramid of Giza or the Eiffel Tower, simply by pushing and pulling sections of these landmarks around, all in an effort to make it to the top. This is similar to how the puzzle-platform fun unfolds in Fullblox, across hundreds of wildly varied puzzles. The player controls friendly and responsive characters as they scamper around three-dimensional structures by pushing and pulling their component blocks to create steps in order to reach the goal at the top.
Fullblox is the latest evolution of the popular and acclaimed puzzle-platform game series developed by Intelligent Systems that includes Pullblox (2011, Nintendo 3DS), Fallblox (2012, Nintendo 3DS) and Pullblox World (2014, Wii U).  The newest entry in the series offers a brand new twist to the formula by adding extra directions of movement in which to push and pull: now you can grab hold of blocks not just from the front, but also the rear and both left and right sides, adding even more layers of complexity to the much-loved head-scratching fun – not to mention a good reason to observe the puzzles in 3D. Also new, in Fullblox you can pull and push up to three squares compared to previous games' two squares of movement. But don't worry, just like previous games if you make a mistake, just rewind time and try again! Fullblox also sees the return of the popular level editor, called Fullblox Studio in this version, which allows for almost limitless possibilities to create and share, along with almost endless puzzles created by other users to enjoy.
The free Fullblox download offers seven introductory puzzles which familiarise the player with the basics of gameplay, with four individually themed downloadable content packs (DLC) that can then be purchased separately, or within one of a selection of available bundles.
The individual downloadable content packs include the following all new contents:
Mallo's Playtime Plaza (AU$6.50/NZ$8.50): 100 progressively challenging levels that introduce the basics of the game.
Poppy's Sculpture Square (AU$3.90/NZ$5.10): 50 puzzle levels shaped like animals and objects.
Corin's Fortress of Fun (AU$3.90/NZ$5.10): 50 levels featuring new gizmo obstacles and enemies.
Papa Blox's NES Expo (AU$3.90/NZ$5.10): A treat for retro fans that features 50 levels based on classic NES characters.
The following downloadable content pack bundles are also available:
Bundle featuring all four DLC packs (AU$13/NZ$17)
Bundle of three DLC packs after Mallo's Playtime Plaza has already been purchased (AU$9.10/NZ$11.90)
Bundle of any three DLC packs after already purchasing one of the following: Poppy's Sculpture Square, Papa Blox's NES Expo or Corin's Fortress of Fun, (AU$11.70/NZ$15.30)
Each DLC pack features its own playable character Mallo, Poppy, Corin, or Papa Blox, while an additional 50 super-challenging puzzles will unlock for free after completing the 250 puzzles from all four DLC packs combined. Purchasing any downloadable content pack or bundle also unlocks Fullblox Studio for free. In this mode you can create and edit your own Fullblox levels using a simple set of tools with infinite possibilities and turn your puzzles into QR Codes to share with friends via Miiverse, or play others' levels via their QR Codes. New for Fullblox Studio is the ability to create puzzles of up to 16 layers of depth, enabling fans to create puzzles that truly show off Fullblox's new multi-directional pushing and pulling.
With seven introductory puzzles for free and with multiple purchase options for players to build the game they want, Fullblox allows anyone to discover the unique puzzle gameplay of the critically acclaimed series, and is available now from Nintendo eShop for Nintendo 3DS.