iOS Hardware & Accessories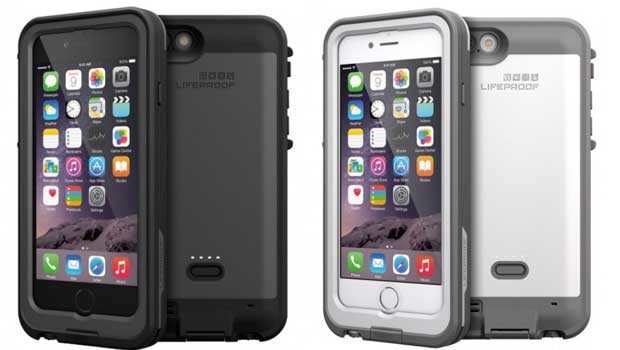 Published on June 29th, 2015 | by James Wright
FRĒ Power for iPhone 6 Case Review
Summary: The FRĒ Power for iPhone 6 Case is definitely one of the most sturdiest iPhone 6 cases that we have reviewed
Welcome to the evolution with the new FRĒ Power for the iPhone 6 that not only gives the user some extraordinary protection but also gives you a powerful 2600-mAh battery for double the battery life. So when your iPhone 6 is about to run out of juice, you simply hit the power button and the FRĒ Power commences the charging of your smartphone. So like similar Lifeproof products, the FRĒ Power boasts some almost post apocalyptic protection which makes this case/charger water proof (up to 2 metres for an hour), dirt proof, snow proof and even shock proof (survives drops from up to 2 metres). So for those working outdoors or playing sports, the FRĒ Power should be on your investigatory list of iPhone 6 cases!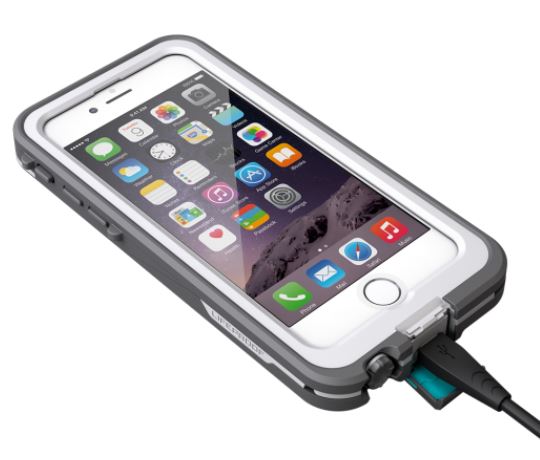 Technical Specifications
Device Compatibility:   iPhone 6
Dimensions:   6.11″ x 3.10″ x 0.66″ / 155.19 mm x 78.74 mm x 16.76 mm
Weight:   4.336 oz / 122.92 g
Operational Depth:   6.6 feet / 2 meters underwater for 1 hour
Drop Height:   6.6 feet / 2 meters
Battery Capacity:   2,600-mAh
Interestingly enough, it actually exceeds some of the US Military specifications and with that said, the product definitely has this military type appearance that not only looks good but also feels good in your hands. Even once your phone installed, you still have full access to this smartphone, including all buttons, controls and even the fingerprint scanner. However before installing your iPhone 6 into the case, Lifeproof do recommend that you water test the product for 30 minutes in a bowl of water but it should be noted that this company water test all their cases before they are sent out to consumers. It even comes with a one-year warranty for additional peace of mind.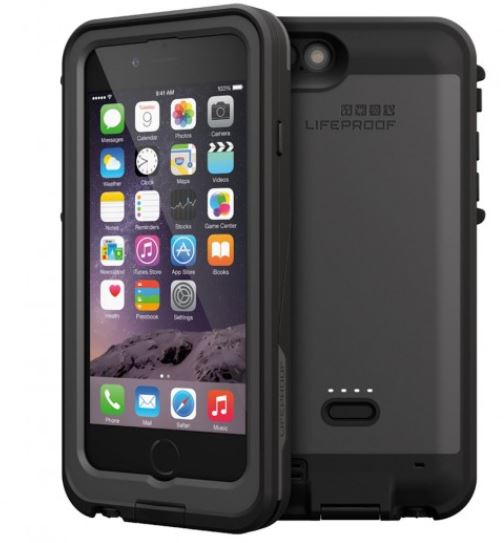 Installation is also relatively straightforward. As the FRĒ Power comes apart, you first need to connect your iPhone 6 into the charging connector within the case itself and then it just clips together which does require some force. Once installed, it does give some additional bulk to your phone but Lifeproof have done a decent job at keeping it quite slim-line. With that said, the product mentions at 155.19 mm x 78.74 mm x 16.76 mm with a weight of just 122.92 grams. Testing the FRĒ Power underwater with a real iPhone 6 installed in it was a little frightful but after having our phone in the case submerged for about 10 minutes, we then opened up the case and found our smartphone perfectly dry. So the waterproof aspect works well but that was enough underwater testing for my poor iPhone 6, the test dummy!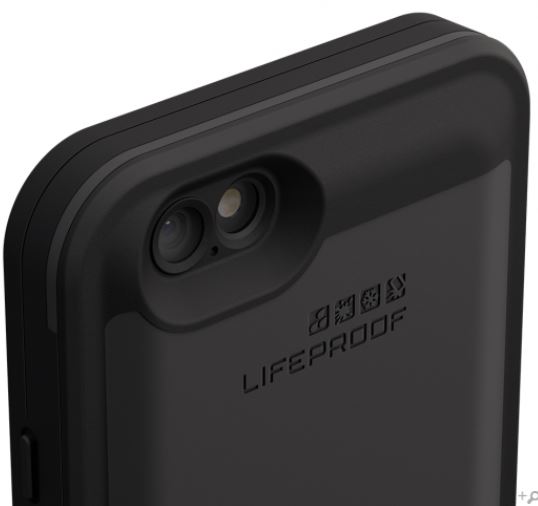 Furthermore, the built in screen protector that comes with the FRĒ Power works well but you do lose some of the responsiveness of your touch screen once your iPhone 6 is installed into the case. At first it does feel strange as the screen doesn't rest properly on the screen and there is some give. However after using this for a few days, you do get familiar with it. Given that, it's a small price to pay considering the amount of protection the FRĒ Power gives your smartphone.
Besides the excellent protection that the FRĒ Power provides, the highlight of this product is definitely the 2600-mAh battery and to charge an almost depleted iPhone 6 just took over 2 hours to successfully charge. In terms of charging, you do need to connect this product to a wall charger for speed and given the technology used, it does make some the Lightning features of your iPhone 6 unable to be used with other products such as certain docks but this is generally the case with most waterproof cases. Once again, if you need the protection, it's definitely worth the absence of this technology.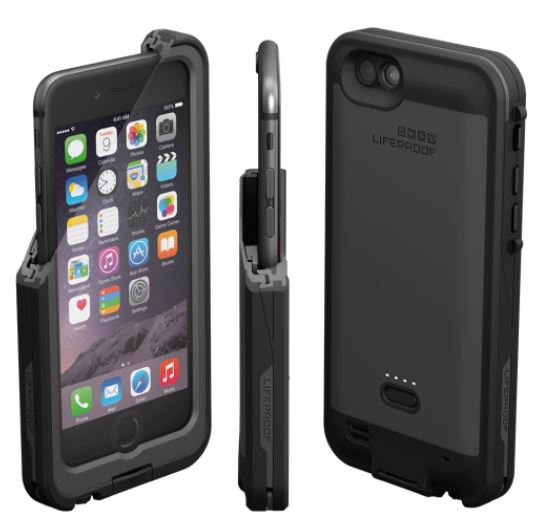 Final Thoughts?
In conclusion, the FRĒ Power for iPhone 6 Case is definitely one of the most sturdiest iPhone 6 cases that we have reviewed and best of all, it gives the user a great recharging option because as we all know, the battery in this phone can be used quite quick, especially playing games or using WiFi. So if you're outdoors a fair bit than we could happily recommend the FRĒ Power for iPhone 6 Case, provided you can live with the drawbacks of the screen and the removal of the lighting accessories. Nonetheless, it's brilliant protection!
Features
2,600-mAh battery for 2x Battery Life
Built-in scratch protector for total touchscreen defense
Works with the iPhone 6's fingerprint scanner
Auto-Stop Charge halts the charging process once your phone reaches 100%
Rapid Recharge technology quickly refuels
FRĒ Power's internal battery
Complete access to all buttons and controls — charge and sync through the micro USB port
Anti-reflective optical-glass camera lens
Maximum sound output and clarity
To purchase, please visit www.lifeproof.com