PS Vita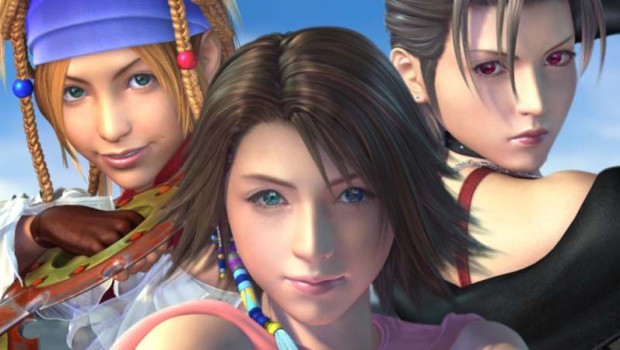 Published on March 28th, 2014 | by Admin
Final Fantasy X/X-2 HD Remaster PS Vita Review
Summary: Overall, Final Fantasy X is one of the greatest Japanese RPG's around and this release offers two awesome games for the price of one
Final Fantasy X/X-2 HD Remaster
Platform: PlayStation Vita (Reviewed), PlayStation 3
Developer: Square Enix
Publisher: Namco Bandai
Genre: Japanese RPG
Rating: M15+
Reviewer: Kyle Sudukis
If you're looking for the best Japanese RPG on the PlayStation Vita than you've come to the right place because Square Enix have remastered two of the best Final Fantasy games for this portable console with Final Fantasy X and Final Fantasy X-2 in glorious HD graphics. The game is also available on the PlayStation 3 and is equally as good as this portable version and our full review on that platform can be found here. Also, its been 13 years since Final Fantasy X was released back in 2001 and I'm happy to say that the gameplay is still just as engaging.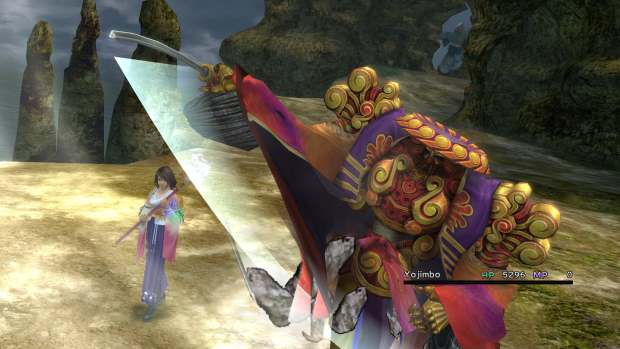 As with most Final Fantasy stories, they can be a little convoluted at times but they are definitely quite epic in scope, thanks to the CGI cutscenes. In Final Fantasy X, the main protagonist is Tidus who is basically a sporting hero. Unfortunately during a game of Blitzball (think Quidditch without the brooms), his city is attacked and Tidus joins up with a party of other heroes to stop the entity known as Sin. The sequel X-2 focuses on Yuna and her buddies Rikku and Paine which is a much more down to earth story, considering that they are trying to stop a war from ravaging the world of Spira.
Although the same sturdy gameplay exists in both games, the developers have revamped the graphics for high-definition which means the world that you explore looks more detailed and engaging than the original versions. Even the soundtracks have been remastered for improved audio which sounds spectacular through head phones and Final Fantasy X still has one of the best gaming scores to date. Both the PS3 and Vita versions also include Trophy Support so you can brag about your achievements and if you own both versions of the game, it offers cross-save support which easily allows you to move from one console to the next.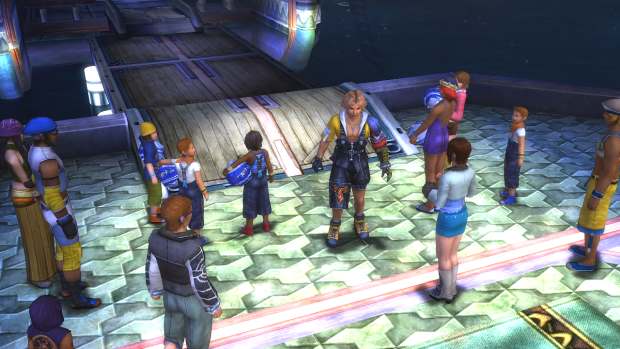 Final Fantasy X was also the first time that its developers moved to an interactive 3D world and given that this was a PS2 game, I was pleasantly surprised at how well the title has stood up but of course it does help with the inclusion of HD. However at their core, both games use the turn based system which is great for creating your own strategies and even though it does feel like a rock paper scissors experience, there are enough tweaks and abilities to prevent this from fully happening.
The developers have even included Dark Aeons and the optional Superbosses from the international version, including the Sphere Grid system which greatly increases your customisation choices that definitely assists with those boss battles. This however changes with X-2 as they have been replaced with the ATB system and Dress Spheres. Even though the gameplay was tweaked for the sequel, I did enjoy the Dress Sphere strategies slightly more as it allowed for more on the fly changes during combat that was dictated by the garments that your characters wore. Hey… it's an all-female party so what do you expect?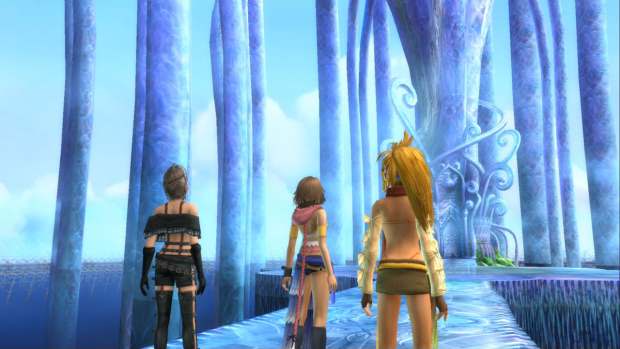 Graphics/Audio
It's all about HD and the developers should be commended for successfully transferring both these titles to high definition for not just graphics but also audio. Although the resolution has increased, things look more detailed, especially the characters who have a higher polygon count. Textures also have a higher resolution and although it still cannot compare to a game from today it looks very impressive on the PS Vita. However where this game does shine is through its remastered musical score that although pays homage to the original tunes, it gives them a much more polished and professional sound to them.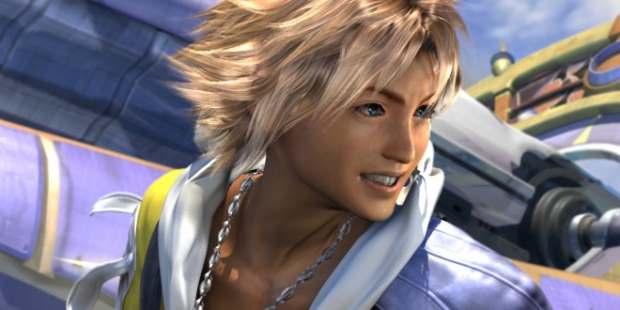 Final Thoughts?
Overall, Final Fantasy X is one of the greatest Japanese RPG's around and this release offers two awesome games for the price of one which means you could easily play this game for over 120 hours. With gorgeous graphics and tweaked gameplay for the PS Vita, this is really a must have game if you love this genre and still holds up well after 13 years.
Two Classic RPG's now in HD – Experience two of the most successful entries in the legendary RPG series, now looking even better than you remembered them.
International Editions of Both Games – The International version of FINAL FANTASY X-2 makes its way outside Japan for the first time ever, with a host of additional content not included in the original!
Updated Soundtrack – Over 60 tracks from the original FFX soundtrack are rearranged or remastered in HD audio!
Full Trophy Support – Full PlayStation 3 and PS Vita Trophy support is included, for each title.
Cross-Save Support – Continue playing the same game across each of the PlayStation 3 and PlayStation Vita versions, by saving your data to the PlayStation Network (this feature requires both versions of the game).