Action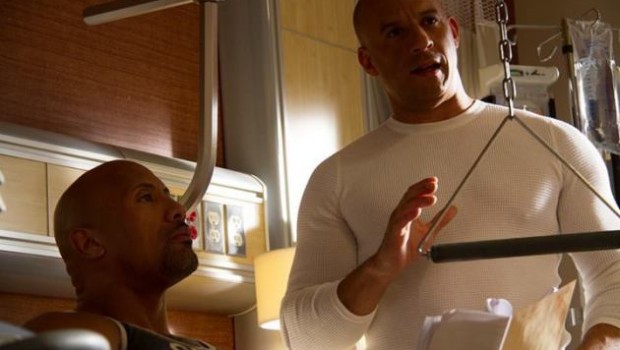 Published on June 24th, 2015 | by admin
Fast & Furious 7 – ­ August 27, 2015
Universal Sony Pictures Home Entertainment is releasing Fast & Furious 7 – available to own on Blu-ray™, DVD & Digital with UltraViolet™ from August 27, 2015.
The Fast family is back with the most exhilarating, pulse racing, gravity-defying adventure yet. Vin Diesel (xXx, Guardians of the Galaxy), Jason Statham (The Expendables, Spy) and Paul Walker (Eight Below, Into the Blue) lead the returning cast in the action film of the year.
Brian O'Connor (Walker) and Dom Torreto (Diesel) are facing their biggest challenge yet – a normal life in suburbia. Focused on their respective families and looking to leave a life of crime behind them, their worlds are once again turned upside down when the past comes knocking in the form of Deckard Shaw (Statham), trained assassin and older brother of slain Owen Shaw from Fast & Furious 6 (Luke Evans, Dracula Untold, The Hobbit: An Unexpected Journey).
O'Connor and Torreto's only hope to survive Shaw's devious plan is to reassemble their beloved street crew and once again get behind the wheel to locate a tracking device – the 'God's Eye' – before it falls into the wrong hands. This task takes them all the way to Abu Dhabi and back to the familiar streets of Los Angeles.
Also starring fan favourites Dwayne 'The Rock' Johnson (The Scorpion King, The Game Plan), Michelle Rodriquez (Blue Crush, Avatar), Jordana Brewster (Chuck, Dallas) and Tyrese Gibson (Four Brothers, Transformers), don't miss out on the latest thrilling adventure of the Fast family as they sky dive in cars, leap from building to building and fight to the death.
With over one hour of bonus features on the Blu-ray™ including deleted scenes and behind the scene access to the exhilarating stunts.