Comedy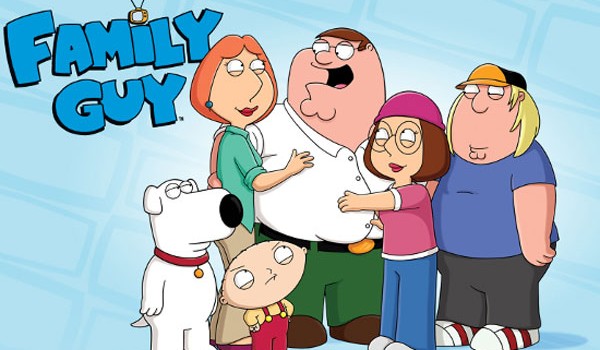 Published on May 21st, 2014 | by admin
Family Guy Season Thirteen DVD Review
Summary: If you love Family Guy or politically incorrect humour than you'll love Family Guy Season Thirteen!
Family Guy Season Thirteen
Distributor: Fox
Genre: Comedy
Running Time: 462 Minutes
Rating: MA15+
Release Date: 14/05/2014
Reviewer: Peter Bourke
This 3 DVD set collectors all 22 episodes from Season 11 (2012 – 2013) of Family Guy which gives us a very strange question. Why is the Australian DVD release of Family Guy quoting this as Season 13 on the box? Unfortunately I have no answers and I blame it on Stewie's time machine as I'm sure that has something to do with it. Moving right along, this release also contains the 200th episode of the Family Guys entitled "Yug Ylimaf" which once again involves time travel and when Brian uses the machine to impress a girl he is dating, things turn into utter chaos as the timeline is changed and it's up to Brian to prevent Stewie from being unborn. It's Back to the Future but with the craziness of Family Guy!
With that said, Season Thirteen… err… this DVD release of Family Guy contains some truly amusing and hilarious episodes such as a naked Peter hugging Quagmire to Peter having phone sex with Lois because he is not getting enough action. My favourite episode is No Country Club for Old Men which somehow sees Peter getting stuck with a harmonica in a place where the sun doesn't shine that results in him going on America's Got Talent to Chris being invited to a Country Club by a girl which once again Peter ruins. It's classic Family Guy.
Episode Listing
Into Fat Air
Ratings Guy
The Old Man and the Big 'C'
Yug Ylimaf
Joe's Revenge
Lois Comes Out of Her Shell
Friends Without Benefits
Jesus, Mary and Joseph!
Space Cadet
Brian's Play
The Giggity Wife
Valentine's Day in Quahog
Chris Cross
Call Girl
Turban Cowboy
12 and a Half Angry Men
Bigfat
Total Recall
Save the Clam
Farmer Guy
Roads to Vegas
No Country Club for Old Men
What I loved about this collection of the Family Guys is that it knows no boundaries, especially the humour that Seth McFarlane has injected into this series. Whether it's mocking Christianity (in a nice way of course) to relationship issues with Peter and Lois, Family Guy at times is a social commentary into not just pop culture (there's some awesome references in this collection) but to this crazy planet that we all live on. Add in guest stars such as Johnny Depp and Sofia Vergara and Family Guy will have you laughing so hard that you'll be a blubbering mess of hysterics.
Part of the charm of Family Guy is the simplistic animation that is filled with emotion and humour. I don't think we'll ever get tired of seeing an overweight Peter Griffin running around naked or how each episode gives us a unique insight into the wonderful town of Quahog and its colourful characters. On DVD the animation is flawless with sharp images and vibrant colours that pop. Audio is equally is as good and this release also boasts some great special features that includes commentary, deleted scenes and some additional extras that is truly the cherry on top of the best animated series on TV at the moment.
Special Features
Commentary by Series Writers, Directors, Producers and Cast Members on Selected Episodes
Deleted Scenes
200 Episodes Later
200th Episode Table Read
Select Scene Animatics
Comic-Con Panel
Final Thoughts?
If you love Family Guy or politically incorrect humour than you'll love Family Guy Season Thirteen!
Recommended!