Comedy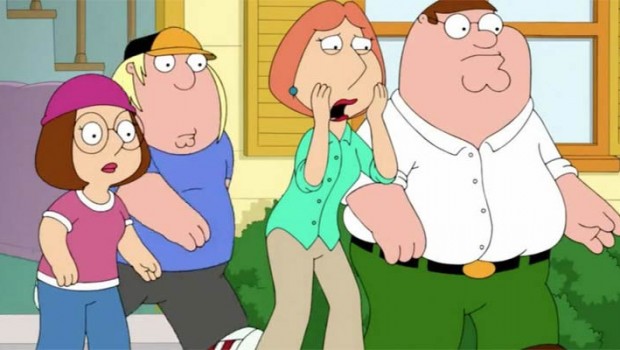 Published on December 7th, 2014 | by admin
Family Guy Season 14 DVD Review
Summary: Family Guy Season 14 is another home run for this highly amusing cartoon series!
Family Guy Season 14
Director – Seth MacFarlane
Film Genre – TV Animation
Label – 20th Century Fox
Audio – English (Dolby Digital 5.1)
Aspect Ratio – 1.78:1
Region Coding – 4
TV Standard – PAL
Rating – MA15+
Year of Release – 2013
Primary Format – Movies/TV – DVD
Seth MacFarlane's Family Guy returns for another stupendous season that pushes the boundaries of political correctness with its humour that successfully incorporates both pop culture and current affairs. Season 14 is no exception to the rule that features a great take-off of Downton Abbey plus the episode that broke the internet, the death of the Griffin's loyal pet dog, Brian.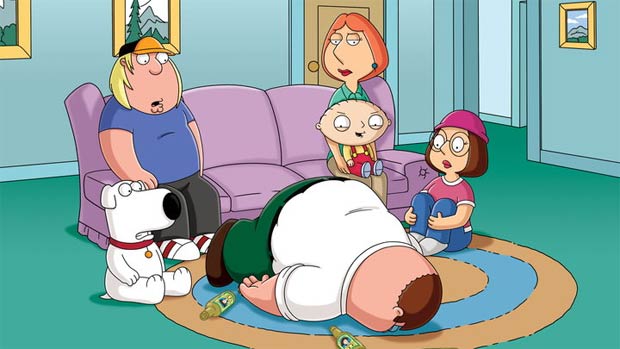 Not only was the internet broken but Twitter went into overdrive and needless to say, Brian did not remain dead too long and that classic MacFarlane comedy formula will once again have you in hysterics as you laugh, cry and at times be totally shocked at to what you're actually watching! However there were a few dud episodes as well. For example, Brian was replaced with a new dog called Vinny (Tony Sirico) that worked at the start but his serious nature didn't fit that well with the craziness of the Griffin Family.
Thankfully the majority of episodes in Season 14 worked quite well like Peter's vestigial twin becoming the favourite "Peter" of the family or when Peter's mum Evelyn dies, she becomes infatuated with him that had me almost wetting my pants in laughter. Cleveland also makes a return to The Family Guy but the highlight of season 14 for me was the Downton Abbey episode that had Stewie interfering in his conception that resulted him being born to a British family with devastating results. Lots of British stereotypes here!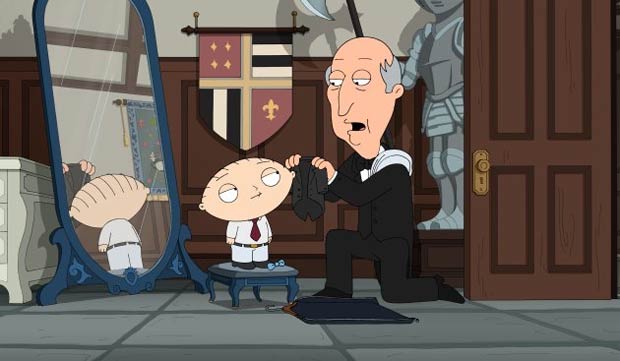 Season 14 also pushes quite a few boundaries that does verge on a little disturbing but this is what Family Guy is all about, pushing those boundaries of what is acceptable and what is not which this series does exceptionally well. Add in more Meg bashing that we all love plus Lois, Chris and all the friends of the Griffins and this is a must have collection to any fan of this series! Oh… season 14 also broke the internet again in relation to what some thought was racism when Chris goes out with an African American girl in the episode Baby Got Black! There's some great music industry references here as well!
Episode Listing
Finders Keepers
Vestigial Peter
Quagmire's Quagmire
A Fistful of Meg
Boopa-dee Bappa-dee
Life of Brian
Into Harmony's Way
Christmas Guy
Peter Problems
Grimm Job
Brian's a Bad Father
Mom's the Word
3 Acts of God
Fresh Heir
Secondhand Spoke
Herpe the Love Sore
The Most Interesting Man in the World
Baby Got Black
Meg Stinks!
He's Bla-ack!
Chap Stewie
Video, Audio & Special Features
Ever since Family Guy moved to FULL HD animation techniques, the video quality is amazing that boasts exceptional images, vibrant colours and animation that moves with a human-like grace. Audio boasts Dolby Digital 5.1 with clear audio levels that is well balanced and works hand in hand with the video and story quality. For special features, this release boasts some great features that include commentary from the writers, directors and cast plus some great deleted scenes.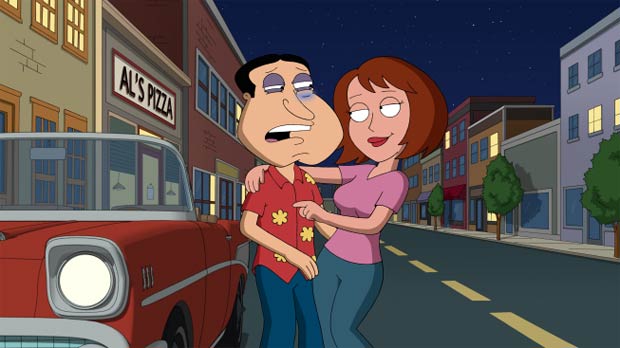 There's also some additional scenes from the series and a "Brian Griffin In Memoriam… Sort of" that goes behind the scenes of this controversial episode. The only let down with the special features is that the commentary is only on key episodes and I would have liked to hear a little bit more for those "standard" episodes but nonetheless, they are still well worth watching and definitely increase the overall value of this release from 20th Century Fox.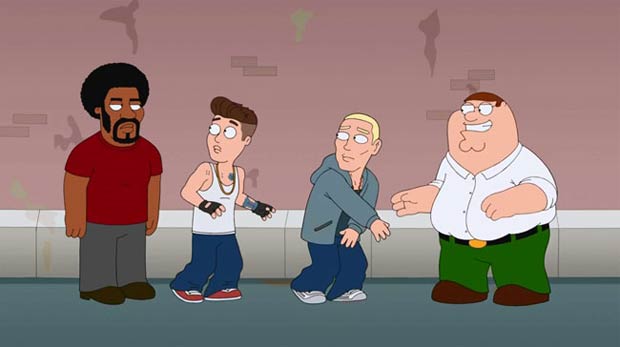 Final Thoughts?
If you're a fan of Family Guys than Family Guy Season 14 is a must have collection that may not be the best season to date but is definitely up there in terms of quality. From death to life and alternate realities, Family Guy is one of those series that you'll either love or hate but for the fans, the writers were definitely on a roll for season 14!
Highly Recommended!