Comedy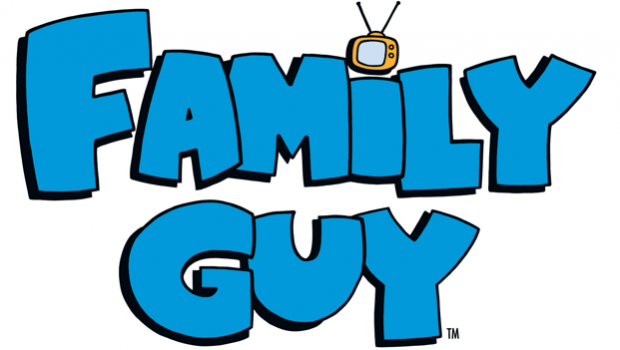 Published on May 8th, 2014 | by Admin
FAMILY GUY SEASON 13
Celebrate the 200th Episode of FAMILY GUY – Season 13 available on DVD 14 May
"Watch your back, Simpsons, we're less than halfway there"
– Stewie Griffin
America's rudest, crudest and most controversial family returns for Family Guy Season 13 on DVD on 14 May 2014 with 22 all new episodes from Twentieth Century Fox Home Entertainment.
Get ready for the biggest and best season of Family Guy to-date as the Griffin's celebrate their 200th episode, plus some hilarious Extra Features. Fans will get a behind-the-scenes look at this irreverent comedy's most outrageous moments, through fascinating interviews, table reads and commentary from creator Seth MacFarlane plus other cast and crew members.
The 200th momentous episode is titled "Yug Ylimaf," and sees BRIAN (Seth MacFarlane) abuse STEWIE's (MacFarlane) time machine causing reality to run in reverse. As a result the two must work together to set things right before Stewie is "unborn."
For 200 episodes, Family Guy has chronicled the adventures of an endearingly ignorant dad, PETER GRIFFIN (MacFarlane), and his hilariously odd family of middle-class New Englanders in Quahog, Rhode Island.
This autumn catch up on all the episodes of Family Guy Season 13 on DVD that you missed on TV.
EPISODE BREAKDOWN

1. INTO THE FAT AIR
2. RATINGS GUY
3. THE OLD MAN AND THE BIG C
4. YUG YLIMAF
5. JOE'S REVENGE
6. LOIS COMES OUT OF HER SHELL
7. FRIENDS WITHOUT BENEFITS
8. JESUS, MARY & JOSEPH
9. SPACE CADET
10. BRIAN'S PLAY
11. THE GIGGITY WIFE
12. VALENTINE'S DAY IN QUAHOG
13. CHRIS CROSS
14. CALL GIRL
15. TURBAN COWBOY
16. 12 AND A HALF ANGRY MEN
17. BIGFAT
18. TOTAL RECALL
19. SAVE THE CLAM
20. FARMER GUY
21. ROADS TO VEGAS
22. NO COUNTRY CLUB FOR OLD MEN
DVD EXTRAS

–  200 Episodes later
–  200th Episode table read
–  Scene animation from "Into Fat Air" with side-by-side commentary
–  Full episode animatic from "Space Cadet"
–  Comic-Con Panel
–  Scene animatic from "Total Recall" with side-by-side commentary
–  Never before seen "Deleted Scenes"