PC Software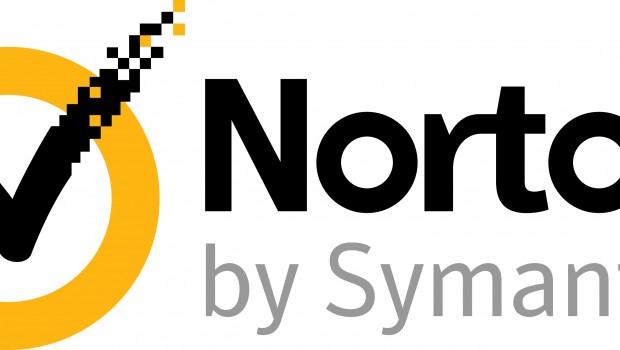 Published on February 14th, 2017 | by Admin
Fake Profiles, Scams and Oversharing: Norton Survey Reveals Common Pitfalls of Online Dating
Sydney, AUSTRALIA – 14 February, 2017 – Nearly 70 percent of Australian online daters have had a negative online dating experience and put their safety and personal information at risk, according to new research from Norton by Symantec.
The Norton Online Dating Survey reveals that while more than one in four people who try online dating successfully meet someone as a result, many online daters had been the targets of scams and fake identities with scammers using online dating as a way to trick people into handing over money or entering a false relationship.
Despite these risks, online daters are taking their chances at finding Mr. or Mrs. Right with almost half (45 percent) spending two or more hours on online dating sites every day. Many online daters who have had negative experiences (46 percent) simply choose to ignore them. However, of those who take action, many choose to block messages (36 percent) or stop using the dating website or application altogether (35 percent).
Interestingly, the majority of Australians find it hard to identify scammers (56 percent) and nearly 60 percent of Australians would like website/app owners to take more ownership for protecting them from the dangers of online dating. Reassuringly, catfishing – being tricked into a romantic online relationship with someone who has a fake online identity – was rarely encountered in Australia (12 percent) and almost half (48 percent) realised they were a victim at the point when the other person refused to meet them in person.
"Online dating can be a fantastic service for those seeking a relationship, but large online communities also make them an attractive target for scammers," said Melissa Dempsey, Senior Director, Norton Business Unit, Asia Pacific and Japan, Symantec.  "With the popularity of online dating services on the rise in Australia, Valentine's Day has become more appealing for scammers looking to cash in on people searching for that special someone."
"While many do find love online, those who are victims of fake scams and false identities are often left with financial damage and emotional distress," added Dempsey.
Common Online Dating Pitfalls: Lies and Oversharing
The majority of online daters (51 percent) lie by exaggerating or misrepresenting their online dating profiles – usually the touch up of a photo or some dramatic change in their profile information, to make them appear more appealing.
Australians admit they are most likely to lie about their physical description (36 percent), followed by their weight (35 percent) and their job (34 percent). Drinking and smoking habits are the characteristics people are least likely to lie about (24 percent), followed closely by their age and location (both 28 percent). Women are most likely to be sceptical of people's claims about their relationship status (40 percent), while men are most likely to doubt people's claims about their age (34 percent).
One in five online daters are also using online dating platforms to send potentially compromising photos or videos to strangers, putting them at risk of having images publicly released without their consent.
"Whether you're in the physical or online world, people should never share images or personal information before they are sure they can trust the person on the receiving end. Sometimes people in the online world aren't always what they seem, and while there are many legitimate daters on these sites, it's important that people are vigilant so they can enjoy online dating without placing themselves in a vulnerable position," added Dempsey.
Norton Online Dating Safety Tips
How to spot online dating scams:
Be wary of individuals contacting you with a sob story, asking you for money. If you encounter any of these individuals, report them to the service you are using and then block them.
To help verify the identity of the person that you're talking to, ask for a recent photo. If they protest or makes excuses as to why they can't provide a photo, it is best to err on the side of caution.
If someone requests a webcam chat, be especially careful about your behaviour. The criminal can record the webcam session and they can use it to blackmail you. If the conversation you're having starts to take an uncomfortable turn, disconnect the chat.
Don't visit links sent to you by people you haven't talked to for very long. Scammers will pose as a member and try to get people to click on links, usually leading to porn or webcam sites, and sometimes can even lead to malicious sites that download malware onto your computer.
Scammers create fake profiles that are run by programs called bots, to get you to click on a link that will lead to either porn, malware or scam you out of credit card information. It's actually quite easy to spot a bot, as they have a set of predetermined "canned" responses. If you notice that the conversation you're having seems a bit off, or the person isn't answering your questions directly, chances are it's a bot.
Profile Do's and Don'ts:
Create a username and password that you have not used on any other accounts. Your username can be searched, and anything tied to that username can be used to locate you on other social or online platforms.
Set up a free email account to use with your dating account that has a unique name. Most sites offer their own in-site messaging that protects the anonymity of their members however, people will often move their conversations to email or telephone as they get friendlier online.
When choosing an online dating site or app, be sure to choose a reputable, well-known service. Research the sites you're interested in. Some sites allow you to either delete or disable your account. Since users sometimes return to online dating, the site retains your information. Make sure you check the site's privacy policy and verify how data with these accounts are handled. Some dating sites make profiles public by default, which means that they can be indexed by search engines.
Join a paid site. Since members have to pay to communicate with each other, it's likely that there will be more legitimate daters and fewer scammers. Some of the paid services also conduct criminal background screenings.
About the Norton Online Dating Survey
Norton by Symantec commissioned an online quantitative survey through Morar Consulting in October 2016, with 1,000 Australians aged 18 and over, of whom 494 had experienced online dating. The typical margin of statistical error is +/- 4.4% in the sample of 494 daters. The survey aimed to understand online dating risks and experiences of Australians.

About Symantec
Symantec Corporation (NASDAQ: SYMC), the world's leading cyber security company, helps organizations, governments and people secure their most important data wherever it lives. Organizations across the world look to Symantec for strategic, integrated solutions to defend against sophisticated attacks across endpoints, cloud and infrastructure. Likewise, a global community of more than 50 million people and families rely on Symantec's Norton suite of products for protection at home and across all of their devices. Symantec operates one of the world's largest civilian cyber intelligence networks, allowing it to see and protect against the most advanced threats. For additional information, please visit www.symantec.com or connect with us on Facebook, Twitter, and LinkedIn.