3DS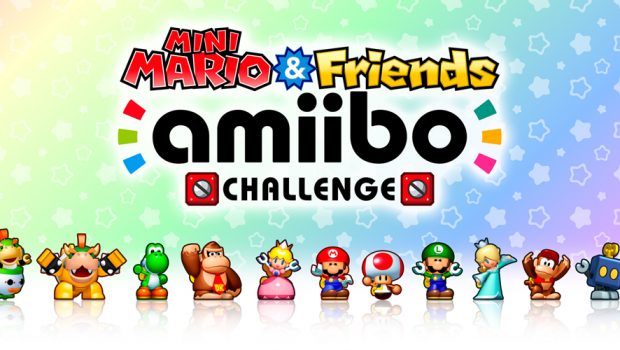 Published on April 26th, 2016 | by Admin
EXPERIENCE A NEW WAY TO ENJOY amiibo FIGURES WITH MINI MARIO & FRIENDS: amiibo CHALLENGE, COMING APRIL 29
26th April 2016 – amiibo owners in Australia and New Zealand will soon have a brand new way to enjoy Nintendo's toys-to-life series, as puzzle game Mini Mario & Friends: amiibo Challenge arrives on Nintendo 3DS family systems and Wii U as a free download from Nintendo eShop on April 29.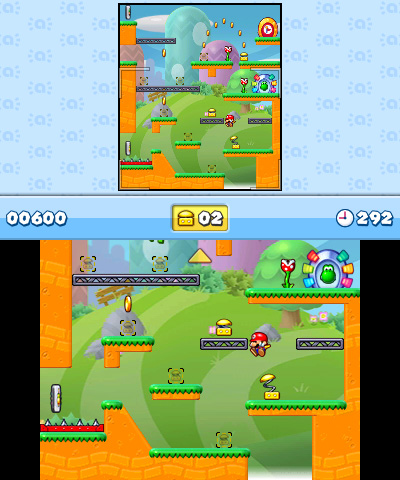 First released in November 2014, amiibo are interactive figures based on Nintendo characters that let players access new content and experiences in compatible Nintendo games. Using an amiibo with compatible software is easy: just tap it to the Wii U GamePad, the NFC area on New Nintendo 3DS or New Nintendo 3DS XL systems, or by using the Nintendo 3DS NFC Reader/Writer accessory for Nintendo 3DS, Nintendo 2DS and Nintendo 3DS XL systems. With over 90 amiibo figures to collect and more than 25 compatible Nintendo 3DS and Wii U games in Australia and New Zealand, there are plenty of ways make the most of amiibo.
Mini Mario & Friends: amiibo Challenge, the latest title in the long-running puzzle series that began as Mario vs. Donkey Kong, is only playable through the use of amiibo figures. Players use the touch screen to guide a Mini Toy to the goal door in each stage by moving girders and changing the toy's direction to make sure it avoids enemies, spikes, Thwomps, and any other perils that could put a stop to the march of the Minis.
While any amiibo figure can be used to play through the game, amiibo figures of certain Mario series characters will each open up a Mini Toy of that character for players to control. Would-be puzzle solvers must then make use of that character's special abilities to reach the specific amiibo door and gain access to additional special levels. As well as Mario, Luigi, Peach, Toad, and Donkey Kong, extra challenges can be accessed by scanning in amiibo of Rosalina, Diddy Kong, Bowser, Bowser Jr. and Yoshi, all of whom are making their first appearance in the Mario vs. Donkey Kong series.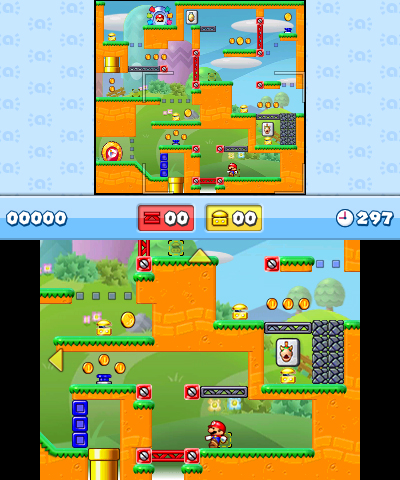 Each of these Mini characters has his or her own special ability: eat enemies as Yoshi, travel across treacherous terrain with Bowser Jr.'s Spike Guard, or lift off with Rosalina's Lunar Launch. Using these abilities can change the way that some puzzles can be solved, and also provides fresh approaches to the standard stages, including the chance to grab their character-exclusive tokens, which help unlock the ultimate challenges in the Star World.
Experience a new way to enjoy amiibo when Mini Mario & Friends: amiibo Challenge launches as a free download for Nintendo 3DS systems and Wii U on April 29.