iOS Hardware & Accessories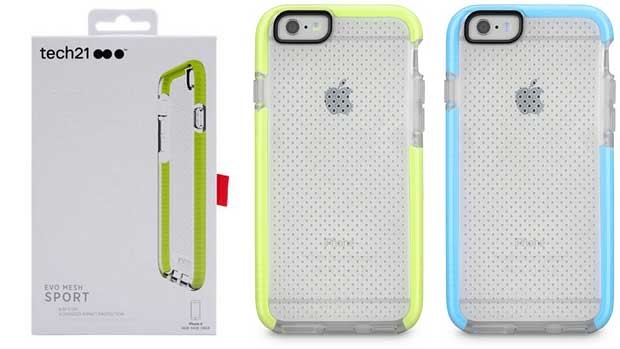 Published on August 27th, 2015 | by Tony Smith
Evo Mesh Sport iPhone 6 Case Review
Summary: The Evo Mesh Sport iPhone 6 offers some amazing protection plus it matches your Apple Watch!
4.7
Colours + Protection!
Welcome to the Evo Mesh Sport Case from tech21 that has been specifically designed for your iPhone 6 to not only match the colours of your Apple Watch Sport bands but give the user some unparalleled protection thanks to its FlexShock technology that is not only lightweight but offers advanced impact protection.
Coming in a variety of colours that include blue, green, pink, black and white, the Evo Mesh Sport is quite a groovy looking case thanks to its mesh-like design and coloured banding around the edge of the case. So if you have a coloured Apple Watch Sport band than this is the perfect matching accessory. And yes, we humans can be that pedantic!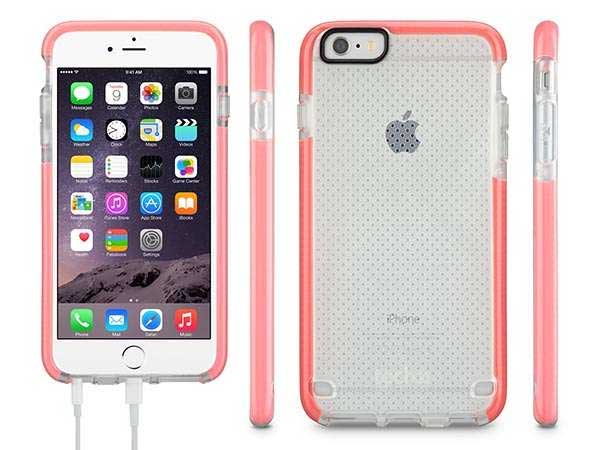 So unlike other cases on the market, the Evo Mesh Sport is actually 30% slimmer and 150% lighter than its other competitors but more importantly, it helps your iPhone 6 survive a drop of up to 2 metres. This is done through the FlexShock technology which absorbs then dissipates the shock away from the phone itself and into the case. The case is also very flexible as well!
So should a drop happen, you can rest assured that your precious iPhone 6 will be well protected because we all do drop our smart phones every once in a while. I also like the material that tech21 use because it actually gives your iPhone 6 additional grip when it is installed.
Installation is easy and once you take the case out of its upmarket box (the box is groovy as it has a red ribbon to pull out the case), your iPhone 6 just slides into the Evo Mesh Sport Case. It's that simple and once installed you have full access to all ports, cameras and functionality of your iPhone 6.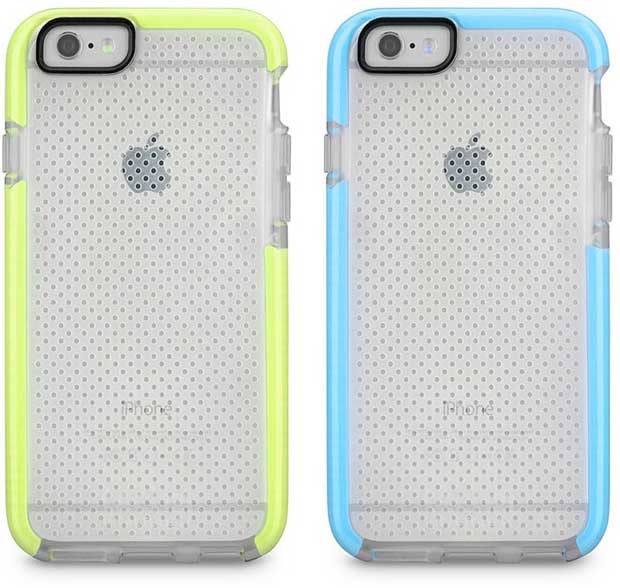 Final Thoughts?
So what are the negatives of the Evo Mesh Sport? None! It's a well designed case from tech21 that boasts easy installation and more importantly it keeps your unique look of your iPhone 6 but matches your Apple Watch band. The hardest choice is that if you don't have an Apple Watch, what colour do you pick?
Recommended!