Action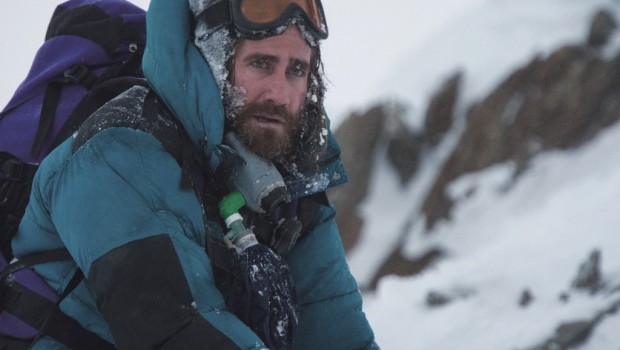 Published on December 11th, 2015 | by admin
Everest ­ January 21, 2016
Universal Sony Pictures Home Entertainment is releasing Everest – available to own on 3D, Blu-ray™, DVD & Digital from January 21, 2016.
Featuring an all-star stellar cast including Jake Gyllenhaal (Southpaw, Brokeback Mountain), Keira Knightley (The Imitation Game, Pirates of the Caribbean), Jason Clarke (Zero Dark Thirty, The Great Gatsby), Robin Wright (House of Cards, Forrest Gump), and Sam Worthington (Avatar, Clash of the Titans), Everest is a thrilling and harrowing battle against the overwhelming power of nature.
An epic adventure based on incredible true events, Everest follows the journey of an ambitious group of mountaineers who set out to trek to the highest and most dangerous place on earth. The limits of human endurance will be tested when they face a deadly and ferocious storm during the climb, which exposes the group's boundless courage and determination that is required to conquer Everest.
Inspired by the incredible events surrounding an attempt to reach the summit of the world's highest mountain, Everest tells the awe-inspiring journey of two different expeditions challenged beyond their limits by one of the fiercest snowstorms ever encountered by mankind. Their courage tested by the harshest elements found on the planet, the climbers must face nearly impossible obstacles, as their lifelong obsession to conquer the world's highest mountain becomes a breathtaking struggle for survival.
Directed by Baltasar Kormakur (The Deep, Contraband), Everest is a can't-miss, must-own adventure that will have viewers on the edge of their seat. Everest brings viewers behind-the scenes for a look at the making of the film as well as astonishing insights about the real-life 1996 summit attempt that inspired it.