PC Software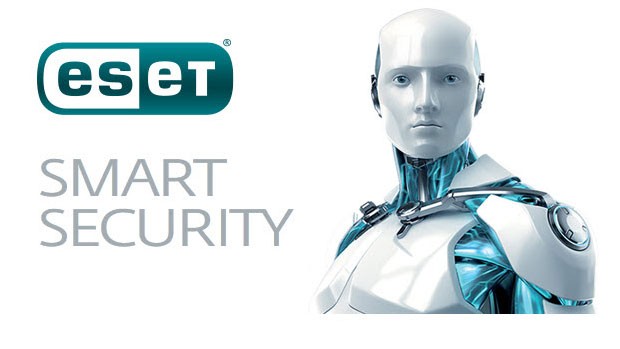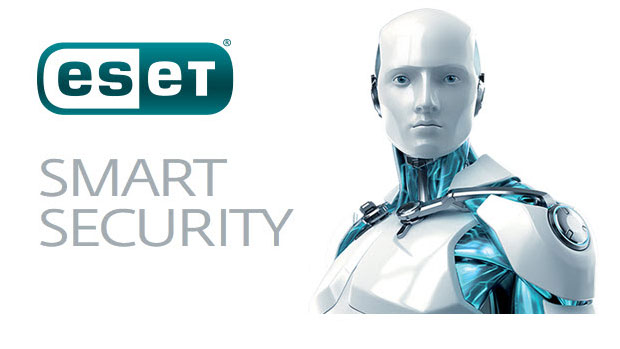 Published on December 13th, 2015 | by Tony Smith
ESET Smart Security 9 Review
Summary: ESET Smart Security 9 is a sturdy internet security suite
ESET Smart Security 9 is not only Windows 10 compatible but also boasts a new banking and payment protection system in order to secure your finances and protect your PC plus its data. For users that own laptops, it even contains two very interesting features that include an anti-theft function in order to track your laptop plus a personal firewall that protects the user while accessing public Wi-Fi hotspots. Of course ESET Smart Security is a one stop shop to protect your PC and includes the following features;
Antivirus
Antispyware
Anti-Theft
Anti-Phishing
Personal Firewall
Antispam
Banking & Payment Protection NEW
Parental Control
Exploit Blocker
Advanced Memory Scanner
Vulnerability Shield
Botnet Protection
Another highlight of ESET Smart Security 9 is that users can trial the product for 30-days which definitely gives you an insight into the interface, its features and security abilities. Installation of the product is quite simple and once it downloads the security suite which is just over 100MB, it will prompts you to install two add-ons that include ESET LiveGrid feedback system and enable detection of potentially unwanted applications. Whereas the last add-on is self-explanatory, LiveGrid communicates with other ESET users in order to find threats faster.
Once installed, the menu system was very easy to use that had the menu on the left (home, computer scan, update, tools, setup, help & support) while on the right, it is basically the workspace of each of these features. Needless to say, navigating the product is quite easy but for the most part, it sits quietly in the background monitoring your connection and data for suspicious activities. Also like some of the more well-known internet security suites, the footprint of ESET Smart Security 9 is relatively small in terms of RAM usage and hard drive space. If you do get stuck, there is a help and support option that allows you to check the knowledgebase or contact customer care.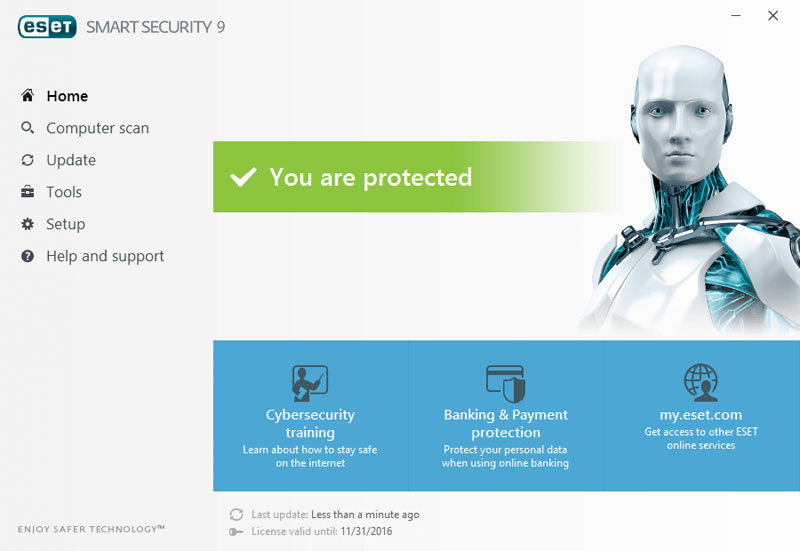 For advanced users, you can tweak the security suite if need be but for the most part, ESET Smart Security 9 works straight out of the box (so to speak) with little or no prompting from the user. To force a scan of your computer, you only need to click on Computer Scan that gives you access to an in-depth "scan your computer" which is a very comprehensive scan or "custom scan" which allows you to target the scanning capabilities of ESET Smart Security 9 (e.g. certain programs or areas of your hard drive). The program also has some great logs and tools like a reputation scan of apps on your PC to a scheduler.
We did test the program with a variety of known viruses and also websites that were suspected of Malware and ESET safely ensured that we were not infected and did alert us to the fact. I also like how ESET Smart Security 9 scans external USB sticks or drives as well which adds another layer of protection. Should you have an apocalyptic disaster on your PC, users also have access to ESET SysRescue which attempts to clean your system if something goes awry and thankfully we've never needed to use this feature before although it would be interesting to see how this works with Ransomware.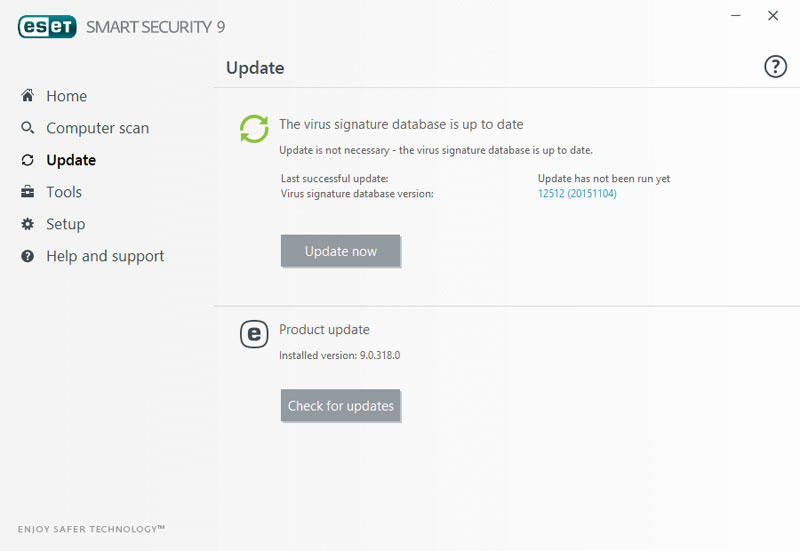 Final Thoughts?
In the end, ESET Smart Security is a very comprehensive security suite for the PC and gives users some great options at protecting their personal information and making it safe for them to access the internet. It is a little slower than some of the more well-known internet security suites but overall, it's a well-designed program that protected us from Malware, viruses and those cyber criminals who were phishing for our data.
Recommended!
For a free 30-day trial, please visit – http://www.eset.com/int/download/thank-you-eset-smart-security/file/13935/