Action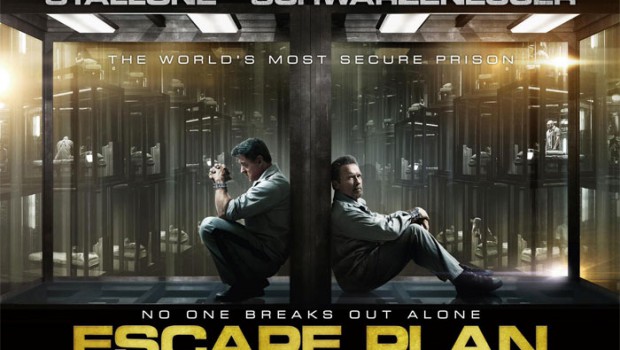 Published on February 14th, 2014 | by Admin
Escape Plan DVD Review
Summary: Given the end result of Escape Plan, I really hope we see more films focusing on both these 80's action heroes together, it just worked so well!
4.5
Stallone & Schwarzenegger
Escape Plan
Distributor: Hopscotch
Genre: Action Thriller
Running Time: 115 Minutes
Rating: Ma15+
Reviewer: Andrew Bistak
Escape Plan is probably the greatest Sylvester Stallone and Arnold Schwarzenegger film in years, even if you throw The Expendables into the mix. Whereas The Expendables is awesome with the amount of action stars crammed into the film, Escape Plan only has to worry about two, Stallone and Schwarzenegger who both give one of their best performances of the 21st century, especially the former governator who really shines in this movie, especially with his brilliant one-liners that is a lost art in modern cinema.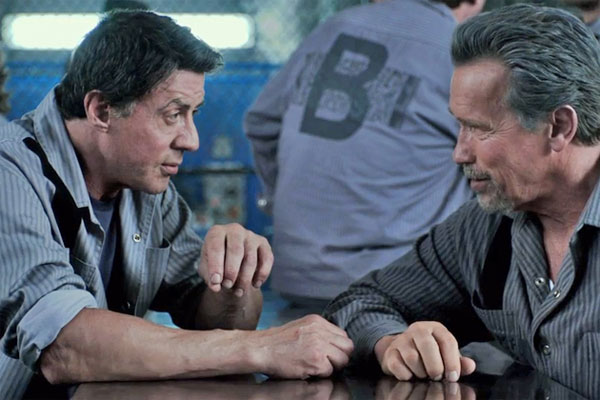 The story of Escape Plan revolves around Ray Breslin (Stallone), a former lawyer turned security expert who has the unusual job of breaking out of prisons in order to test their security. Unfortunately Ray is too good at his job and his boss, Lester Clark (Vincent D'Onofrio) sets him up to be captured by the nefarious Hobbes (Jim Caviezel), a warden at the world's most secure prison called "The Tomb". This highly illegal prison is filled with prisoners who have been paid by people that want them to vanish from the face of the planet, provided they have the cash. Sure it would be easier to just kill them but then we wouldn't have such an entertaining film.
When Ray finds himself in this futuristic prison, he instantly begins to go to work, looking for flaws and a weakness in the security but he soon realises that he cannot do this alone. This is where he meets the enigmatic Emil Rottmayer (Schwarzenegger), a former security guard for one of the world's most wanted men who holds the power to disrupt Western economy. Although Ray works alone, he needs the help of Emil who can deliver "favours" in the prison and together they come up with a plan to escape. However as we all know, even the best laid plans of mice and men don't go according to play, especially when you have Stallone and Schwarzenegger.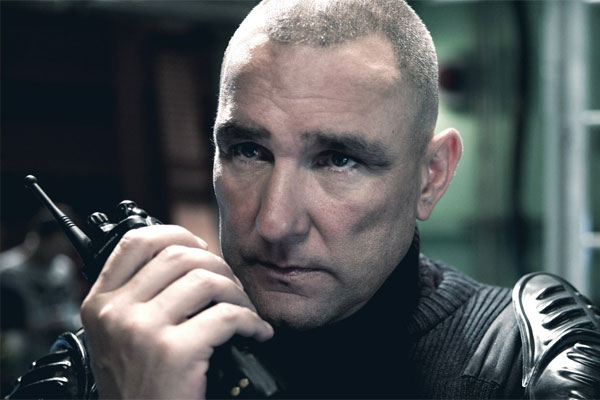 Yes, Escape Plan is thoroughly clichéd and feels like an 80's action movie but director Mikael Håfström actually succeeds in turning this into an intelligent (for the most part) thriller with some great twists thrown into the mix, especially the ending. However where Escape Plan succeeds is through the chemistry of Stallone and Schwarzenegger which just works on so many different levels. Whereas the Stallone plays the straight man, Schwarzenegger lends his comedic abilities well to this film, especially his brilliant one-liners such as;
You hit like a Vegetarian"
"You don't look that smart"
"She was my favourite whore in Marrakech and she could really polish a helmet".
It's good to see the old Schwarzenegger of the 80's return and there's also some great one-liners in German as well. To counter balance this, Stallone is quite serious as Ray Breslin who became a security expert when a criminal he jailed threatened to kill his family and as a result, he has been helping the Federal Bureu of Prisons. Another great actor in the film is Jim Caviezel as the dastardly warden Hobbes who really hams it up for the camera and plays the perfect villain. Other notable actors include Sam Neil as Dr. Kyrie and Vinnie Jones as Hobbes' henchmen who plays his 80's action villain perfectly.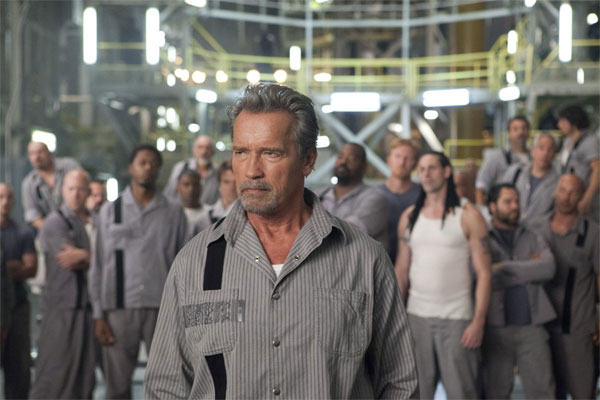 Video, Audio & Special Features
With perfect video and audio quality, Escape Plan really looks good on DVD. It also comes with some amusing and interesting special features that perfectly rounds out this entertaining release from Hopscotch
Special Features
Audio Commentary with Director Mikael Hafstrom & Writer Miles Chapman
Deleted Scenes
Featurettes:
-Clash of the Titans
-Maximum Security: The Real Life Tomb
-Executing the Plan
Final Thoughts?
With over the top action plus acting, great one-liners and a story that is actually interesting, Escape Plan is easily one of my favourite films that I've seen in months… it just ticks all the right boxes. The film ends with Schwarzenegger telling Stallone's character "I hope I never see you again" but given the end result of Escape Plan, I really hope we see more films focusing on both these 80's action heroes together, it just worked so well. Apart from a few plot holes here and there, I could not fault this thoroughly entertaining film that had me glued from start to finish.
Highly recommended!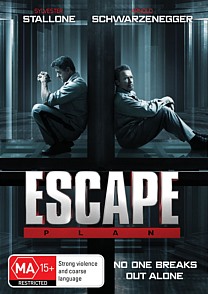 Available on DVD and Blu-ray 19th of February 2014