Action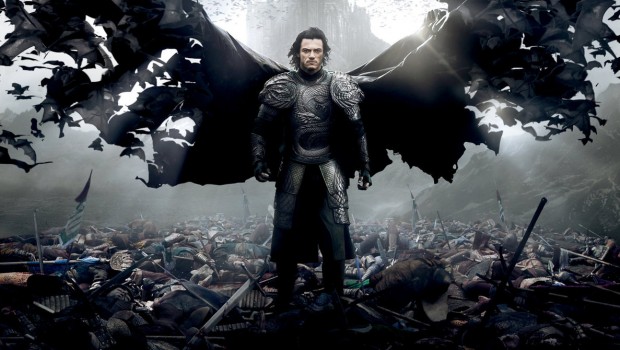 Published on March 9th, 2015 | by admin
Dracula Untold Featurette… The Face Off [Video]
The Legend Is Born
Witness the origin story of one of legend's most captivating figures in the action-adventure, Dracula Untold. The year is 1462 and Transylvania has enjoyed a prolonged period of peace under the just and fair rule of the battle-weary Vlad III, the prince of Wallachia (Luke Evans, Fast & Furious 6, The Hobbit series). But when Sultan Mehmed II (Dominic Cooper, Captain America: The First Avenger) demands 1,000 of Wallachia's boys – including Vlad's own son – become child soldiers in his army, Vlad must enter into a Faustian bargain to save his family and his people. He gains the strength of 100 men, the speed of a falling star, and the power to crush his enemies. In exchange, he's inflicted with an insatiable thirst for human blood that could force him into a life of darkness and destroy all that he holds dear.
Luke Evans plays the role of Vlad Tepes (aka Dracula) the strong prince of Transylvania who is describes as a warrior, a leader and a fighter. This featurette takes a look behind the scene of the filming, choreography and set design of "The Face Off" between Vlad Tepes (Luke Evans) and Mehmed (Dominic Cooper). This action packed featurette is one to watch to get a full feel of the work behind the scenes.
Starring Hollywood heart throb Luke Evans (Fast & Furious 6, The Hobbit, The Crow) alongside a stellar supporting cast including: Dominic Cooper (Mamma Mia!, The History Boys, Captain America), Sarah Gadon (The 9th Life of Louis Drax, Wayside, Mutant X) and the iconic Charles Dance (Game of Thrones, Last Action Hero) Dracula Untold is the epic adventure story of how 'Vlad the Impaler' became the infamous caped figure.
Dracula Untold is available to own on Blu-ray, DVD & Digital with UltraViolet from March 12, 2015.