3DS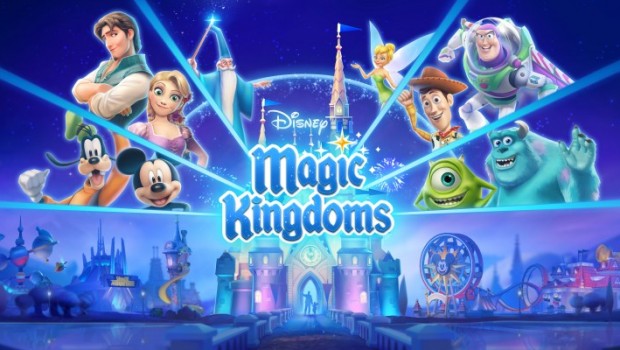 Published on October 30th, 2016 | by Tony Smith
Disney Magical World 2 3DS Review
Summary: Disney Magical World 2 on the 3DS is truly a magical and fun experience on this portable console and offers some fun replay value and one of the best supporting casts in a game!
Created for the younger gamer, Disney Magical World 2 allows them to explore six different Disney-themed worlds from hit franchises as you meet a variety of colourful characters from films such as Frozen, Aladdin and Snow White and the Seven Dwarves. In this world, you'll embark on a variety of adventures but also live life to its fullest in this Sims-like game. So before you engage in Disney Magical World 2, you first need to create your avatar which will be your link to this virtual gaming world. So as you move into your new home in Castleton, you'll have some very famous neighbours as you explore, make friends and adventure in the lands of Disney. Just be wary from the ghosts and their bosses that stalk the 'darker' parts of this colourful world.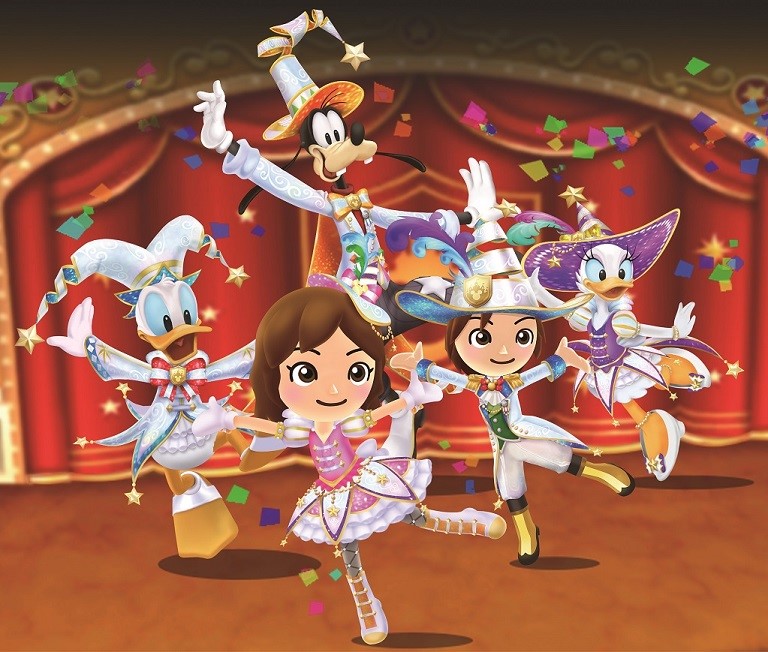 In terms of gameplay, Disney Magical World 2 focuses on character interaction and bumping into classic and modern characters from this company is quite amusing so whether that's Elsa from Frozen or Ariel from The Little Mermaid, this is a central focuses in this title. However there are elements of RPG, crafting, exploring, running a business and going on a variety of quests through the lands of Disney. As to the 'Sims' element, you do get populate your home with different furniture and items, including what your avatar wears. Thankfully there is a tutorial to help players learn the ropes of this game which is a little lengthy.
Given that, it's easy to see how Disney Magical World 2 has parallels to Nintendo's Animal Crossing but unlike the aforementioned title, I think there is a considerable amount of more activities and adventures to do in this game. Add in some dungeon crawling and I was quite pleasantly surprised at the scope of this game because for a title focusing on the younger player, it doesn't skimp on what you can do in this virtual world. Also as you explore you are awarded stickers for just about everything which unlocks additional content in the game. Another cool aspect is that you also own your very café to earn in-game coins.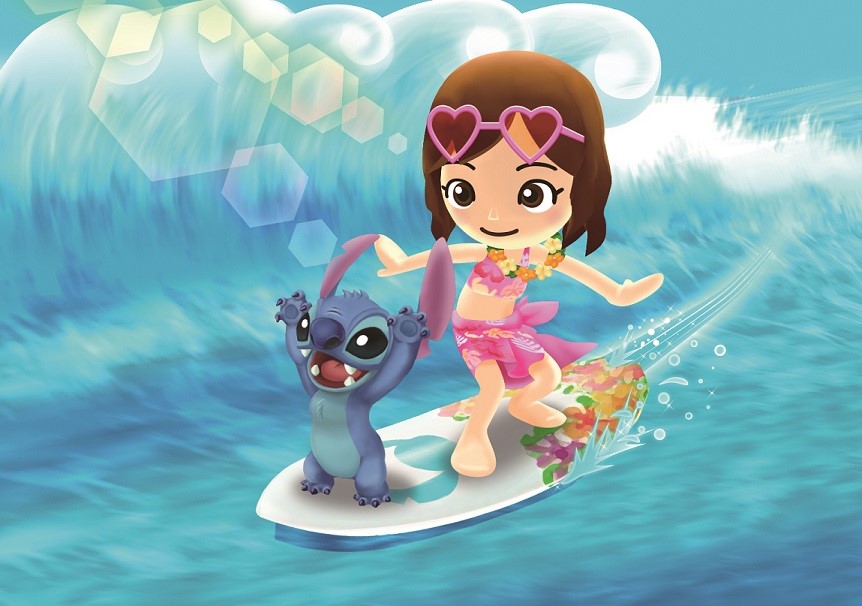 As this is a 3DS title, there's plenty of mini-games to help spice things up such as running your own café, including organising menus, making movies, dancing, and even surfing. Also as there are over six different worlds to explore, there is a total of around 100 episodes to embark on which are the quests in the game as you search for special items or take on a variety of relatively friendly enemies. Combat is a little on the easy side but there's plenty of strategies to be found if you explore this system. Finally, Disney Magical World 2 even features multiplayer through local play which allows you to visit your friends towns and of course get stickers.
Graphics & Audio
Graphically, Disney Magical World 2 screams Disney and the animation used in the game is brilliant which really mirrors all the franchises included in this game. So when you see Elsa and Olaf, they look like their move counterparts perfectly. Add in some good use of the 3D capabilities of this console and the visuals are great as is the audio. Controls are well mapped and the touch screen also work well with the gameplay and graphics with a really easy learning curve. It's definitely a well-made title!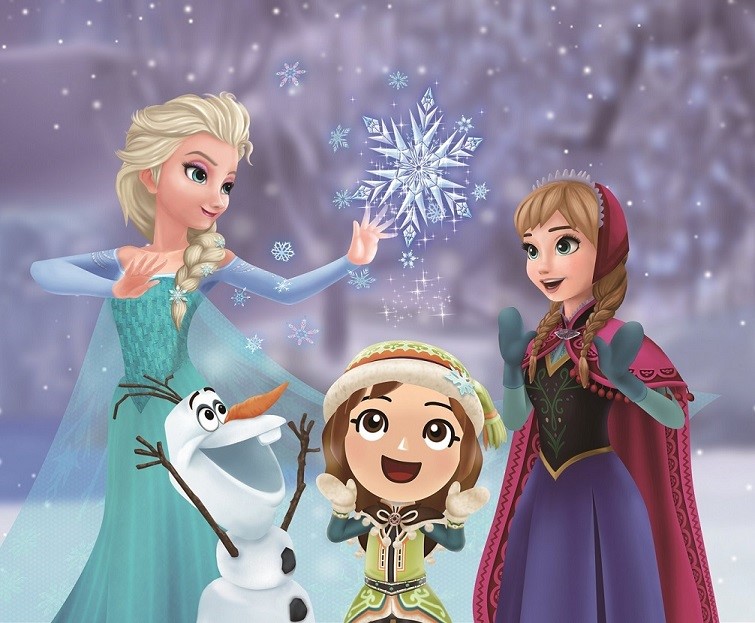 Final Thoughts?
If you have a younger gamer that is a fan of Disney, then check out Disney Magical World 2 which is a mix between The Sims meets RPG but of course with some fun and easy to learn gameplay. Adventuring is fun as you never know who you might bump into. There's also some great NPC interaction and the cutscenes help progress the story of your avatar, including some fun battles to be found along the way. In conclusion, Disney Magical World 2 proves that games can be created for younger players and best of all, it's not a condescending title but treats the player with respect and delivers on the enjoyment factor.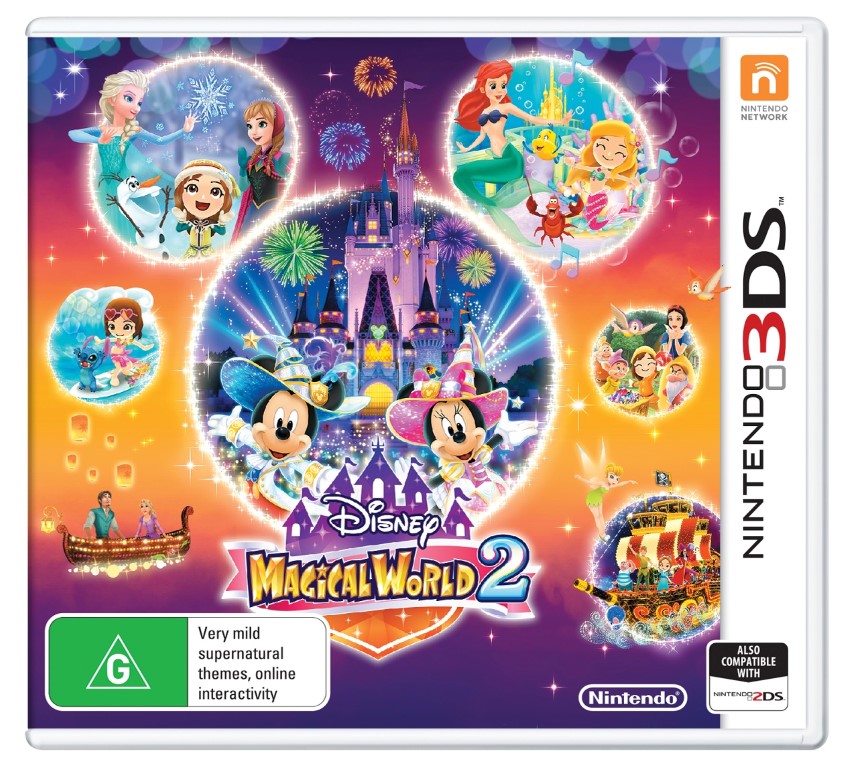 Key Features
• Live the life of your dreams on an adventure in the world of beloved Disney characters
• Discover more than 100 Disney characters!
• Explore 6 connected Disney-themed worlds from classics like Disney Frozen, Disney The Little Mermaid, and Walt Disney Lilo & Stitch
• Snap photos anytime to collect and share memories of your Disney life and adventure!
• Harvest a field with Winnie the Pooh, explore ghost filled dungeons for treasures, fish with Donald Duck, mine with the Seven Dwarves, and more to find materials to create thousands of amazing items!
• Invite Disney Princesses to the Enchanted Ball and dance with them
• Experience Magical Dreams—special parade-like Disney-inspired events
• Customize your look from hundreds of Disney-themed outfits
• Decorate your dream home and Café with hundreds of different items and furniture
• Invite Disney friends to be part of your Café Party dance shows
• Celebrate birthdays and seasonal events with your Disney friends