Comedy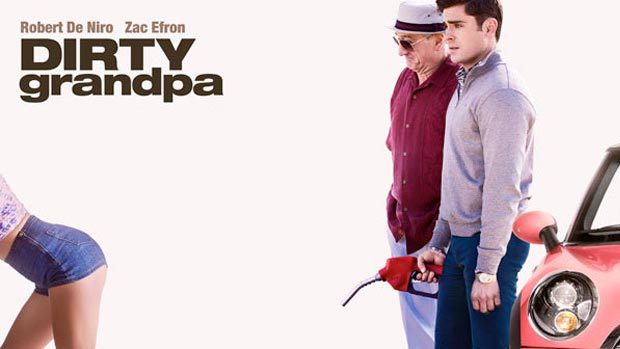 Published on July 2nd, 2016 | by Tony Smith
Dirty Grandpa DVD Review
Summary: Dirty Grandpa is a hilarious journey about a grandfather and his grandson that is reminiscent of The Hangover!
If Zac Efron is trying to distance himself from the pretty boy role, then he has totally succeeded in his latest comedy as he co-stars with the legendary Robert De Niro in Dirty Grandpa. Dirty Grandpa is an adult comedy that revolves around former army lieutenant-colonel Dick Kelly (De Niro) that after his wife dies, wants to find himself again.
As he plays the mild and meek grandfather to his family, he forcibly recruits his grandson Jason Kelly (Efron) in order to experience his own spring-break. Jason is also set to marry the snobbish Meredith (Julianne Hough) and when he catches his grandfather masturbating to porn, he slowly starts to realise that either his grandpa needs serious help or its salvation for both of them.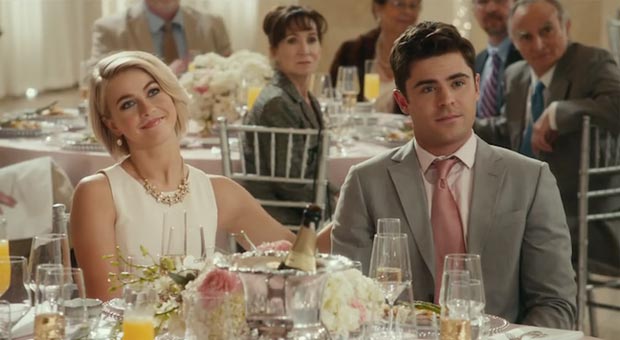 As the duo drive towards Florida, we learn that growing up, Jason was quite close to his grandfather but something happened, including the relationship with Dick's son. The backstory is a little forced but it does add to the character development.
Furthermore and along the way, they meet three other carefree spirits that include Shadia (Zoey Deutch), Lenore (Aubrey Plaza) and Tyrone (Brandon Mychal Smith) who are also heading in the same direction. It is here, where Dick starts this very creepy and highly amusing courtship with Lenore who is played exceptionally well by Aubrey Plaza and Jason discovers that Shadia was in his photography course.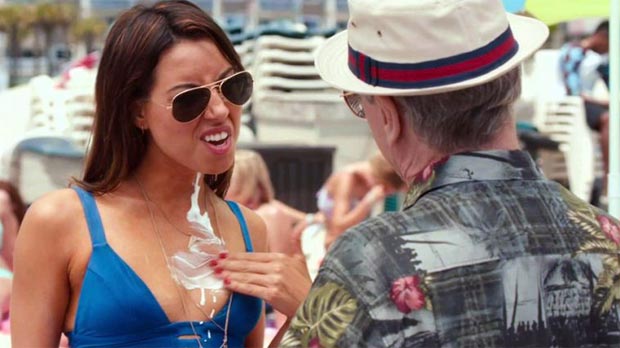 As Jason's fiancé keeps pestering him about the upcoming wedding and thanks to his grandfather, he gets involved in all sorts of hilarious hijinks, including meeting the loveable and local drug lord Tan Pam (Jason Mantzoukas) which leads to a predictable yet enjoyable ending about making your own choices in order to discover yourself.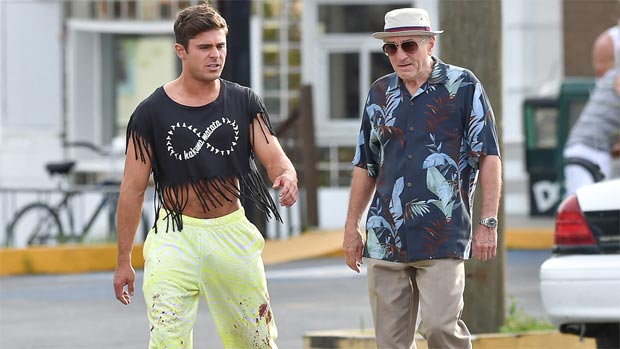 Add in the clichéd jocks (Jake Picking, Michael Hudson) and 'dumb cops' Henry Zebrowski and Catherine Dyer and Dirty Grandpa is a careful mixture of laughs, drama and entertainment that will keep most viewers entertained from start to finish and seeing Robert De Niro and Zac Efron go beyond their usually roles is worth the admission price alone.
Definitely dirty with some classic special features to round off this release!
Special Features
"Filthy Filmmakers Who Have No Shame" Audio Commentary
The Filthy Truth: The Making of Dirty Grandpa
Gag Reel
Daytona Heat
I Got Nothin' to Hide: A Look at Daytona's Most Vibrant Drug Dealer
Lesson in Seduction
DVD Details
Director – Dan Mazer
Actors – Robert De Niro, Zac Efron, Zoey Deutch, Aubrey Plaza, Jason Mantzoukas, Dermot Mulroney, Julianne Hough, Jeffrey Bowyer-Chapman
Film Genre – Comedy
Label – 20th Century Fox
Audio – English (Dolby Digital 5.1)
Subtitles – English
Running Time – 105
Aspect Ratio – 2.40:1
Region Coding – 4
TV Standard – PAL
Rating – MA15+
Year of Release – 2016
Primary Format – Movies/TV – DVD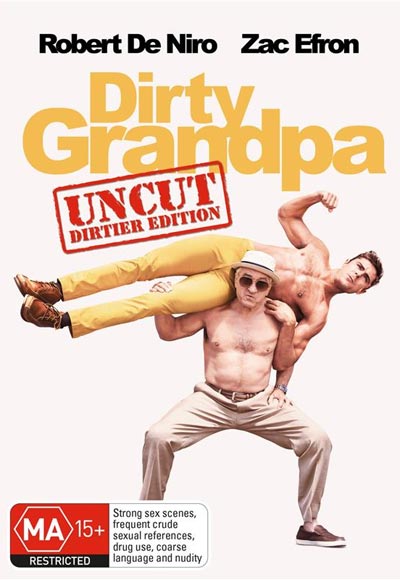 Dirty Grandpa – Uncut Dirtier Edition is out now on Blu-ray, DVD and Digital