iOS Hardware & Accessories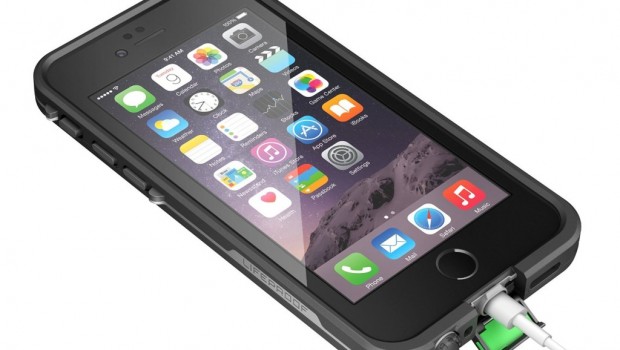 Published on October 29th, 2015 | by admin
Defy Limits with LifeProof FRĒ for iPhone 6s
Defy Limits with LifeProof FRĒ for iPhone 6s
– Live without limits thanks to waterproof technology from LifeProof –
SYDNEY, Australia – 29 October 2015 – Limits are meant to be defied. LifeProof FRĒ for iPhone 6s takes technology where it has never gone before with ultimate protection against water, dirt, snow and drop, available today.
LifeProof FRĒ for iPhone 6s is engineered to be the thinnest, lightest, most protective case available and complements Apple's inspired design. Now, LifeProof offers its four-proof technology for the Apple iPhone 6s.
"Defy limitations and conquer your next adventure," said LifeProof Managing Director for Asia Pacific, Steve Nisbet. "Whatever puddle, sandbox, snow field or rock face becomes your next playground, LifeProof's protective cases will allow you to bring your technology with you, every step of the way – even your brand new iPhone 6s."
FRĒ defies the elements with a built-in scratch protector that keeps the display brilliant without inhibiting use of the touchscreen experience. Every device feature is accessible and fully functional, including Live Photos, 3D Touch and second generation Touch ID.
Dive deeper and ride further with FRĒ, equipped with waterproof protection to two metres for one hour, drop protection to two metres and complete enclosure from sand and dirt. The waterproof iPhone 6s case meets military standards for shock and impact protection and is compatible with LIFEACTÍV QuickMount accessories.
LifeProof FRĒ for iPhone 6s is now available online and at select retailers at RRP AUD$99.95 and RRP NZD$109.95. NÜÜD and FRĒ Power will be available later this year. FRĒ and NÜÜD for iPhone 6s Plus are also in development with availability later this year. For more information about the FRĒ for iPhone 6s visit www.lifeproof.com.