3DS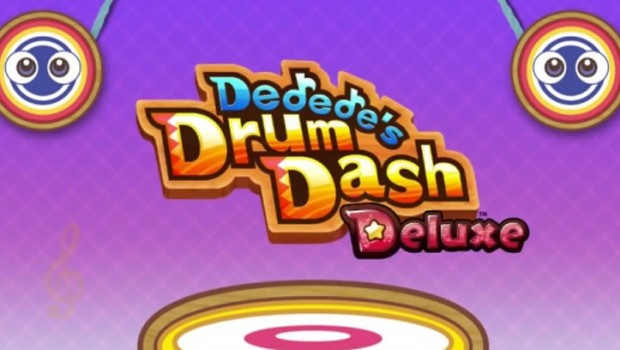 Published on February 19th, 2015 | by Admin
DeDeDe's Drum Dash Deluxe Review
Summary: Unfortunately Drum Dash Deluxe is neither deep nor long enough to be worth the $7 asking price it stands at currently
DeDeDe's Drum Dash Deluxe
Developer: HAL Laboratory
Publisher: Nintendo
Genre: Rhythm/Arcade
Available on: 3DS, 2DS
Rating: G
Reviewer: Cameron Grimes
There's not much to say about DeDeDe's Drum Dash Deluxe, mainly because it doesn't give me much to talk about. Although deliberately simple in design, this sequel/spinoff to Kirby: Triple Deluxe is an incredibly limited rhythm game that can be completely explored in less than an hour.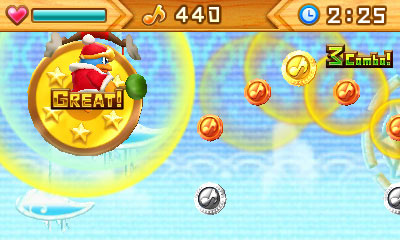 Time your jumps on bouncy drums until you reach the end of the song. This accurately sums up your goal in Drum Dash Deluxe. Like most rhythm games your skill affects your final score, but regardless of what score you achieve you are able to progress to the next song.
Replaying this game is almost discouraged; by the time you are used to the controls the game has nothing left for you. Only seven songs are available, with an extra seven levels that merely heighten the difficulty of the same songs.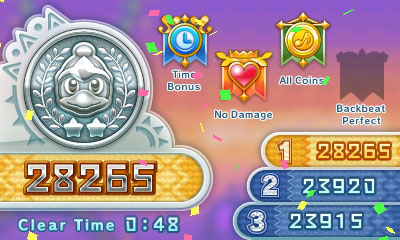 Drum Dash Deluxe is an undeniably adorable game. The levels pop with colour and complement King DeDeDe and his enemies well, another strong example of the Nintendo polish we love. The songs are upbeat and lively but way too short, and the quality of the 3DS' hardware impact their ability to be memorable.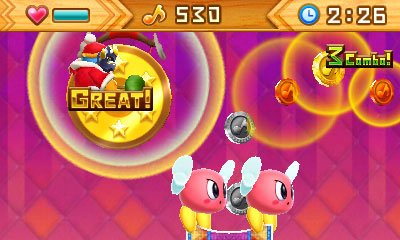 Unfortunately Drum Dash Deluxe is neither deep nor long enough to be worth the $7 asking price it stands at currently. Your attention span craves more than this game offers.