3DS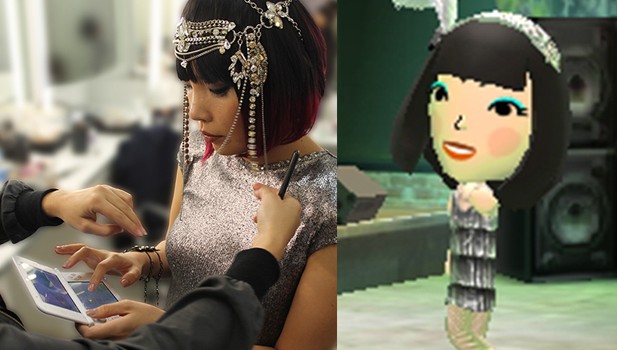 Published on June 11th, 2014 | by admin
DAMI IM – CHART TOPPING POP ARTIST & WINNER OF THE X FACTOR 2013 – NINTENDO AMBASSADOR FOR TOMODACHI LIFE
 Take the Mii Personality Test online and share your results on social media or share the Tomodachi Life: Welcome Version with friends when you pick up a copy tomorrow!
6th June 2014 –Nintendo is pleased to announce Dami Im – winner of The X Factor Australia 2013 and ARIA Platinum certified artist whose latest single 'Super Love' is taking the charts by storm – as the official Nintendo Ambassador for Tomodachi Life, releasing this Saturday on Nintendo 3DS and Nintendo 2DS! You can look forward to finding out all about Dami's quirky Tomodachi Life stories when a series of episodes launches next week on YouTube.
From today, you can take the brand new Mii Personality Test on theTomodachi Life website. This customised version of the personality setup feature in Tomodachi Life lets anyone discover which of the colourful personalities their lookalike Mii could have in the game through a series of fun questions and situations. The results will describe your character traits in Tomodachi Life, as well as which other personality type, décor and outfit would be your perfect match in the game. Anyone can easily share their revealing results on social media – and invite their friends to find out what personality type they are, too!
There are sixteen personalities in Tomodachi Life which define how Mii characters of yourself, friends and family will behave in friendship, and amongst other things, their taste in fashion and interior decoration in the game. Depending on your answers to five personality traits, such as how you express yourself in words, you'll be able to discover if you are an Energetic Charmer or rather a Reserved Thinker. You can share the Mii Personality Test with a friend to settle whether they are indeed a Confident Leader or actually an Easy-Going Softie. With such diverse personalities for Mii characters of your nearest and dearest, imagine the sparks that'll fly when everyone lives together on an island, and you've got the recipe for excitement and lots of laughs that makes Tomodachi Life. Your friends. Your stories. Your life.
In addition, when the game launches tomorrow, 7th June, each copy will include two free download codes* for the Tomodachi Life: Welcome Version for Nintendo eShop, which will allow two players to try out the surprising gameplay on their Nintendo 3DS and 2DS systems
The Tomodachi Life: Welcome Version offers the chance to sample the unique slice of Tomodachi Life, where two lucky friends or family members will be able to try their hand at creating Mii characters, all with their own unique voices and personality traits. Once the Mii characters have moved onto the island they will start to interact and players can try to solve their problems. When the Tomodachi Life: Welcome Version is completed, players can unlock a rare panda suit item in one of eight colours, which can be worn in the full game which can be purchased at retail or on Nintendo eShop**.
If your friends like the taste of Tomodachi Life after completing the Tomodachi Life: Welcome Version, they can move all the residents of their newly-founded island to the full game which can be purchased on Nintendo eShop or at retail and keep their progress***.
The Mii Personality Test is available today while Tomodachi Life is unleashed in Australia and New Zealand tomorrow, 7th June 2014, exclusive to the Nintendo 3DS and 2DS systems, at retail or as a digital version on Nintendo eShop.
Additional Links:
Tomodachi Life website: http://gamesites.nintendo.com.au/tomodachi-life/
Mii Personality Test: http://gamesites.nintendo.com.au/tomodachi-life/?personality-test
Nintendo Australia Website: http://www.nintendo.com.au NintendoAustralia Twitter:https://twitter.com/NintendoAUNZNintendo Australia Facebook: https://www.facebook.com/NintendoAUNZNintendo AU on YouTubehttp://www.youtube.com/nintendoau
Nintendo Australia Image Libraryhttp://images.nintendo.com.au