iOS Hardware & Accessories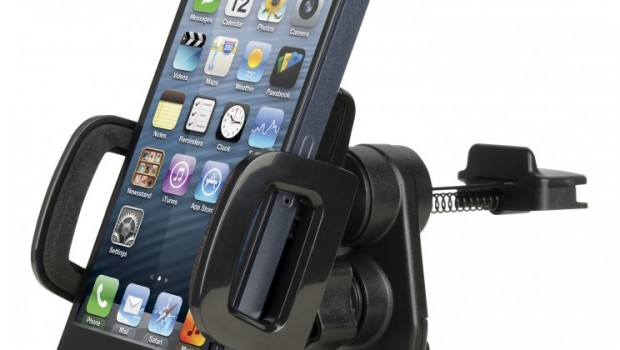 Published on October 16th, 2013 | by Admin
Cygnett VentView Universal SmartPhone Air Vent Car Mount Review
Summary: A great design, easy installation and very secure!
Having recently reviewed the Cygnett DashView Deluxe, I was eager to check out their alternative product, the VentView Universal SmartPhone Air Vent Car Mount. Opposed to installing it on the windscreen, this device installs onto your car's air vent that is ideal for  smaller cars. Once installed on your air vent, you can then attach your Smart Phone to it in order to securely hold your phone in place while you listen to music or use the GPS capabilities of this device. We tested this device on the iPhone 5S.
To install the VentView, you first need to depress the spring loaded clip on the back of the cradle. Once done, you attach the hook onto the vent and slowly let the spring go. This attaches the VentView to your air vent in the car and quite securely at that. The last part of the process is to install your Smart Phone into the cradle. This is done by pushing the button on the back of the cradle which then opens up the arms of the device. Once open, you simply attach your Smart Phone and close the arms. The product also allows you to rotate the phone to either landscape or portrait view.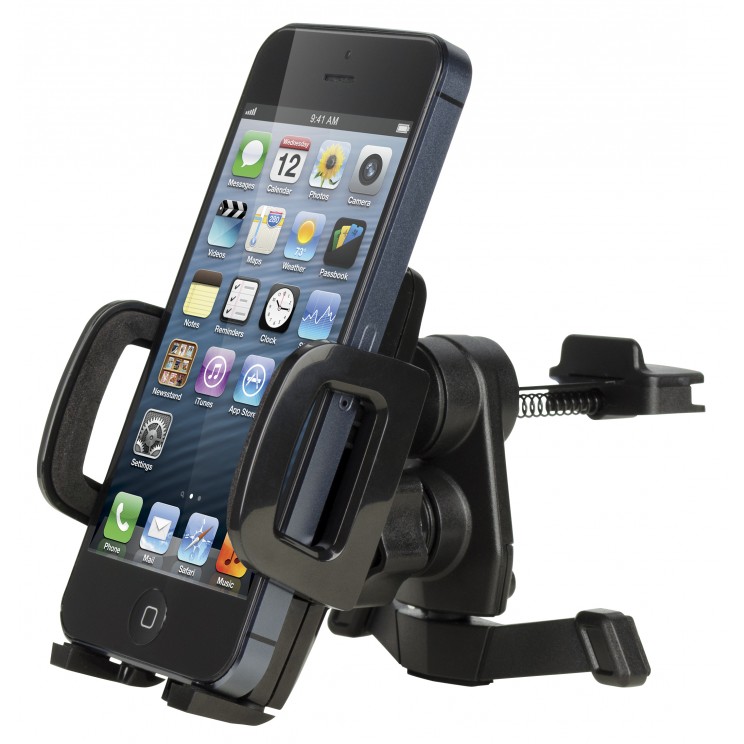 The good thing about the cradle is that it can be easily removed by pulling the spring loaded clip and then un-attaching it from your vent. The only issue I had with the VentView was the driver's side air vents on my 2012 Toyota Rav 4 which are not your standard vents. I could attach it onto the middle vents but not the drivers side. Unlike windscreen mounts that can sometimes fall off due to hot water, you would have no issues at all with the VentView. It is also adjustable to fit a wide variety of Smart Phones such as iPhone 4/5 and Samsung Galaxy Note II and S4.
A great design, easy installation and very secure!