iOS Hardware & Accessories
Published on May 6th, 2016 | by Admin
Cygnett TekShell Case Review for iPad Pro 9.7 and iPad Air 2
Summary: The Cygnett TekShell Case for iPad Pro 9.7 and iPad Air 2 provides looks and sleek protection!
This slimline case from Cygnett (the TekShell) has been designed to protect your iPad from day to day usage that also comes with a slight layer of sophistication with its design. The first thing that I noticed about the TekShell was its design that not only appears well-made but nicely fits onto your iPad without adding additional bulk to your device.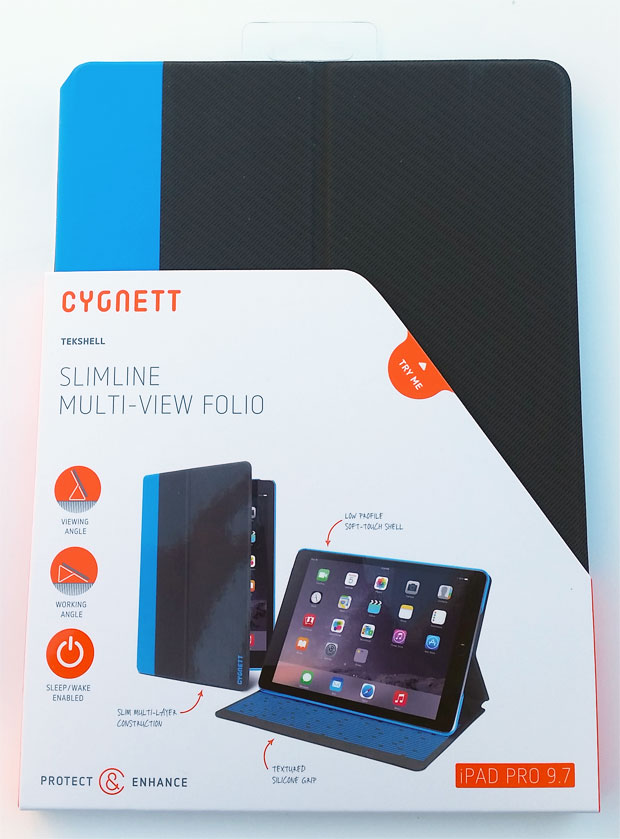 The material used to create the TekShell also feels nice and more importantly while carrying your iPad, it does add some additional grip which will hopefully prevent any drops. For people that worry about fashion and ensuring that your technology matches, the case also comes in three different coloured highlights. Once installed, you have full access to all features of your iPad Pro 9.7 or iPad Air 2 that include controls, ports and the camera.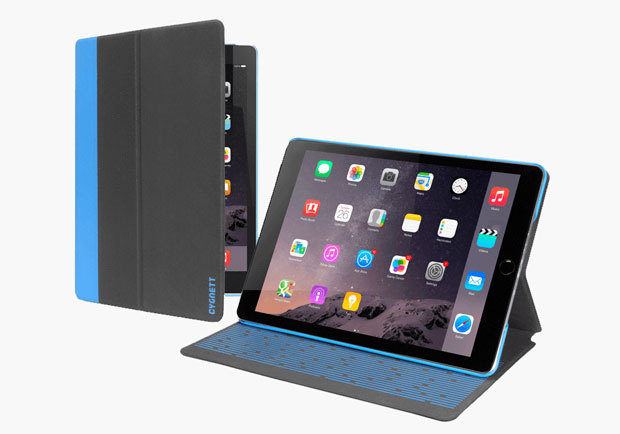 It also support flexible viewing which means you can swap between a handful of viewing angles, depending on what you are doing on your iPad such as watching a movie or engaging in work. Furthermore, when opened, it wakes your iPad and when closed, it will force your device to sleep.
Another feature of the TekShell is that when you close the case, your iPad will be protected from accidental bumps and scratches, especially if you put it inside a bag or just everyday travel in general. It also holds your iPad securely place which is another part of its design. All in all, a well-designed product from Cygnett!
Final Thoughts?
If you need something to protect your Apple for either the iPad Pro 9.7 or iPad Air 2 investment, the Cygnett TekShell provides an affordable option and for more information, please visit
Features
Multiple viewing angles
Sleep/Wake Enabled
Slim Multilayer construction
Low profile soft-touch shell
Textured silicon grip