3DS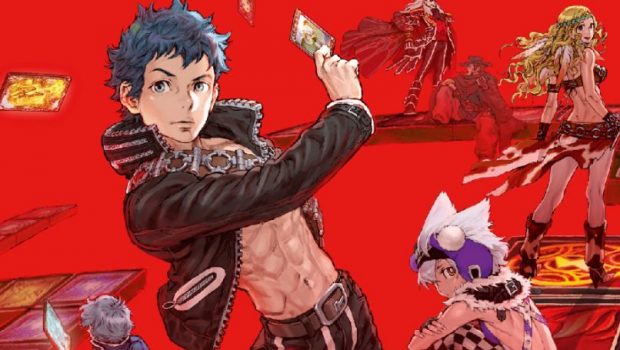 Published on April 16th, 2017 | by Admin
CULDCEPT ™ REVOLT COMING TO NINTENDO 3DS™ IN SEPTEMBER 2017
CULDCEPT ™ REVOLT COMING TO NINTENDO 3DS™ IN SEPTEMBER 2017
At Nintendo's recent Direct event it was revealed that Culdcept™ Revolt will arrive on Nintendo 3DS™ on September 1, 2017 in Australia and New Zealand, both physically and digitally.
Culdcept Revolt is a collectible card game for the Nintendo 3DS™ that welcomes newcomers with familiar board-game mechanics while offering extensive depth and strategies for collectible card game veterans with over 400 unique cards and multiple deck-building strategies.
About the Game:
As the Culdcept series celebrates its 20th Anniversary, the addictive card-meets-board game is back, bigger and better than ever with hundreds of new cards, inventive boards, and exciting multiplayer gameplay! Follow Allen, a new recruit for the rebel Free Bat forces as you fight for freedom from the tyranny of Count Kraniss. Build your deck, create new strategies, and dominate the board in Culdcept Revolt! With all the classic elements veterans love yet a gentle learning curve for newcomers, Culdcept Revolt is the best Culdcept yet!

Key Features:
Addictive Fantasy Gameplay – Jump into a match and lose yourself in a world of monsters, magic, and strategy as you navigate the board and summon monsters on your way to victory in this fast-paced, card-collecting fantasy!
Near Endless Strategy – Collect over 400 unique cards and develop your skills as you test your deck on new boards with new conditions, or return to favorites to hone your strategies.
Play Solo or Online – Discover the story of Culdcept with an engaging Quest mode, or practice with your decks in Solo Match. Once you've nailed down your strategies, challenge friends and strangers with up to 4-player Local Play or Online Play to discover new strategies, climb the leaderboards, and enjoy the excitement of unpredictable and fun matchups!
Customize Your Experience – Make your gaming personal by developing a deck to fit your gameplay style, and choose the perfect avatar and deck to represent your playstyle and personality!