Comedy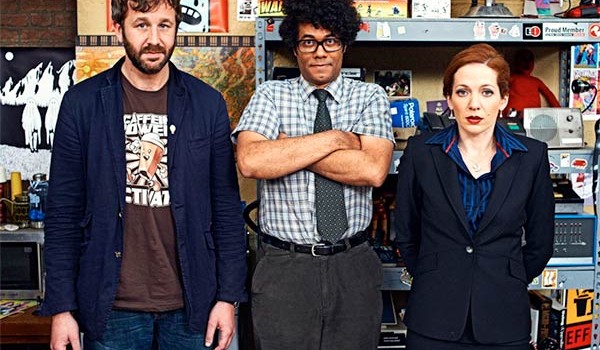 Published on February 11th, 2014 | by admin
The IT Crowd: The Internet Is Coming DVD Review
Summary: Only when you reach the end do you realise that it's the end.
The IT Crowd: The Internet Is Coming
Distributed by: Fremantle Media
Format: DVD
Reviewer: Cameron Grimes
Genre: Comedy
Rating: PG
Starring: Chris O'Dowd, Richard Ayoade, Katherine Parkinson, and Matt Berry
Never has a farewell been so satisfying and cruel as the final episode of The IT Crowd. Giving fans what they've missed for over three years, the 45-minute special, The Internet is Coming is a fitting conclusion to one of the sitcom's greatest, but leaves you wanting more to come.
Written and directed by series creator Graham Linehan, The Internet is Coming sports the ever-witty writing we've come to love. We find Roy, Moss and Jen mixed up in a scandal involving throwing coffee on the homeless and being racist to small people, extremely tasteless events handled in the most tasteful manner that you don't feel bad laughing about. Side plots involving Moss wearing women's slacks and Douglas hopelessly attempting to be a secret millionaire continues the show's clever mix of social commentary and utter madness.
The best thing about The Internet is Coming is that it doesn't get caught up in the fact that it's the final episode, but it is aware of what its fans want, with frequent nods to popular moments such as Douglas's robotic hand, the Internet box and Richmond, the goth that lives in the basement. Things get so crazy that Roy even asks, "Is any of this normal?" with a very clever scene showing that Linehan knows the difference between being extremely self-referential and just getting too involved with your own ideas.
Only when you reach the end do you realise that it's the end. It's sad for sure and you are desperate for more but you couldn't have asked for a better way to say goodbye.
Special Features: N/A