Blu-ray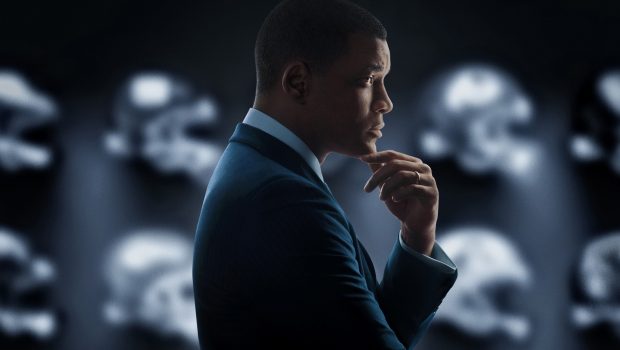 Published on July 4th, 2016 | by Natalie Salvo
Concussion Blu-ray Review
Summary: "Concussion" is a nuanced and well-acted drama story that has some room for improvement. But this sombre film is an important one that will challenge your ideas about some competitive sports.
"Concussion" is an inflammatory story that is told in a subtle and benign way. It's a film that covers the real-life events of a Nigerian-American pathologist's discovery of a brain disorder called Chronic Traumatic Encephalopathy (CTE). It's one that is caused by repeated trauma to the head and was initially discovered in the brains of some former football players. This film is an educational one but it could have been harder hitting in driving home its ultimate point.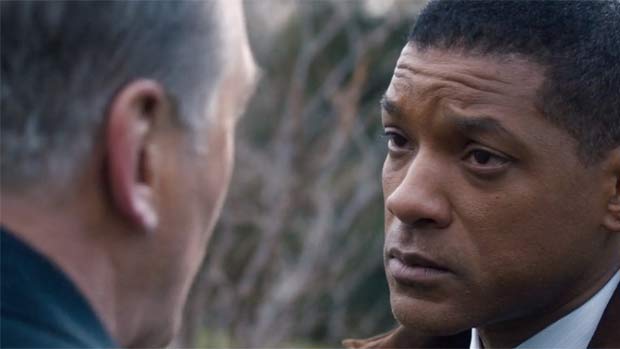 Will Smith is virtually unrecognisable as Dr Bennet Omalu, a man that was steadfast, dogged and driven in making this discovery. The CTE disease is irreversible and marked by symptoms of aggression, dementia, memory problems and suicidal thoughts. This film is a tad uneven as it seems confused about whether it wants to be Dr Omalu's biopic or a thriller or a hard-hitting look at the uphill battle that occurred when taking on a corrupt institution (in this case America's National Football League (NFL).) "Concussion" is pure hagiography because it portrays Dr Omalu as a Christian do-gooder taking on the establishment.
Alec Baldwin stars as Dr Julian Bailes the former team doctor for the Pittsburgh Steelers football team. Gugu Mbatha-Raw has a minor role as Omalu's love interest and is largely underutilised. The most important elements of this film are how the NFL tried to thwart Dr Omalu's attempts to make this information public as well as the racism he encountered. This is a moral tale of epic proportions and an intriguing subject. The inspiration for the story came from a GQ Magazine article penned by Jeanne Marie Laskas and the story was directed and adapted for the big screen by former investigative journalist, Peter Landesman.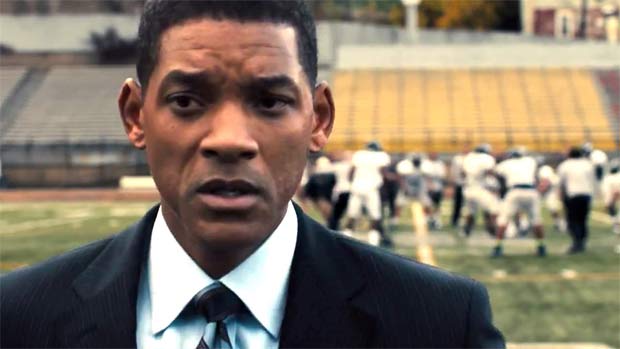 The Blu-ray edition offers excellent sound and video presentation. It also offers a number of different special features. There is a commentary with the director and some deleted scenes. There are also a number of featurettes that include interviews with the cast and crew and the real-life individuals that inspired the characters. The participants all give interesting insights into this fascinating story.
"Concussion" is a nuanced and well-acted dramatic story that has some room for improvement. It is perhaps the most mature Will Smith film to date and it offers an informative look at an important issue. There was room for it to be rendered in a tighter, more impactful way but at the end of the day this sombre film will challenge your ideas about some competitive sports. This was ultimately a film that had to be made and it offers us some very sobering and difficult moments to pause and reflect on.
Special Features:
Feature Commentary With Director Peter Landesman
Deleted Scenes
Inside The True Story
Crafting Concussion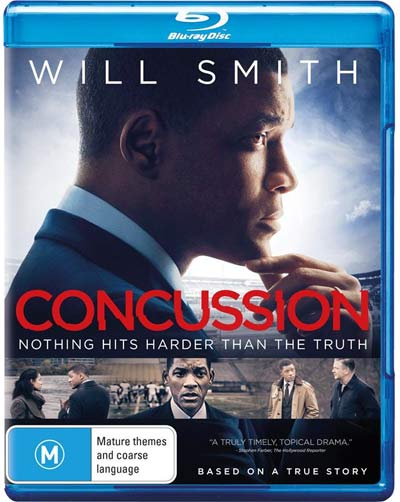 Blu-ray Details
Director – Peter Landesman
Actors – Will Smith, Alec Baldwin, Albert Brooks, Gugu Mbatha-Raw, David Morse
Film Genre – Drama
Label – Roadshow
Audio – English (DTS-HD 5.1)
Subtitles – English
Running Time – 122
Aspect Ratio – 2.40:1
Region Coding – B (Blu-Ray)
TV Standard – PAL
Rating – M
Year of Release – 2015
Primary Format – Movies/TV – Blu-Ray