PC Software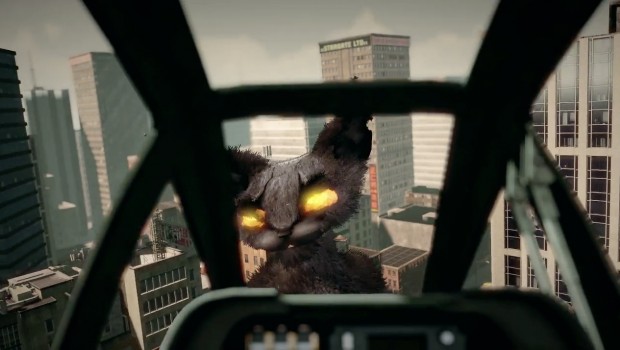 Published on October 12th, 2013 | by Admin
Allbenchmark Catzilla Benchmarking Software Review
Although Futuremark has the stranglehold on the world of benchmarking, it's great that other software developers are giving them a run for their money and the developers from the ALLPlayer Group have come to the rescue with Catzilla. That's right Catzilla! Catzilla is a cross between a cat and Godzilla which creates this very impressive benchmarking demo of a giant cat going crazy amongst a fictional city with a very cool battle near the end.
Like other bechmarking programs, Catzilla is ideal for those users wanting to improve their system that includes adding new hardware or adjusting the levels of their PC's overclocking abilities. It also produces a score which can then be compared with other scores from around the world. Once the benchmark is done, it does allow you to upload your scores to a central server and Catzilla will give the user recommendations in order to get a better score. Catzilla also has the following options available for different computer configurations that include;
576p (1024 x 578) dedicated for testing notebooks and ultrabooks
720p (1280 x 720) used for testing low end desktops
1080p (1920 x 1080) a most suitable test for current desktop computers
1440p (2580 x 1440) only for the most demanding high end computers
Custom – Based on user options and feature settings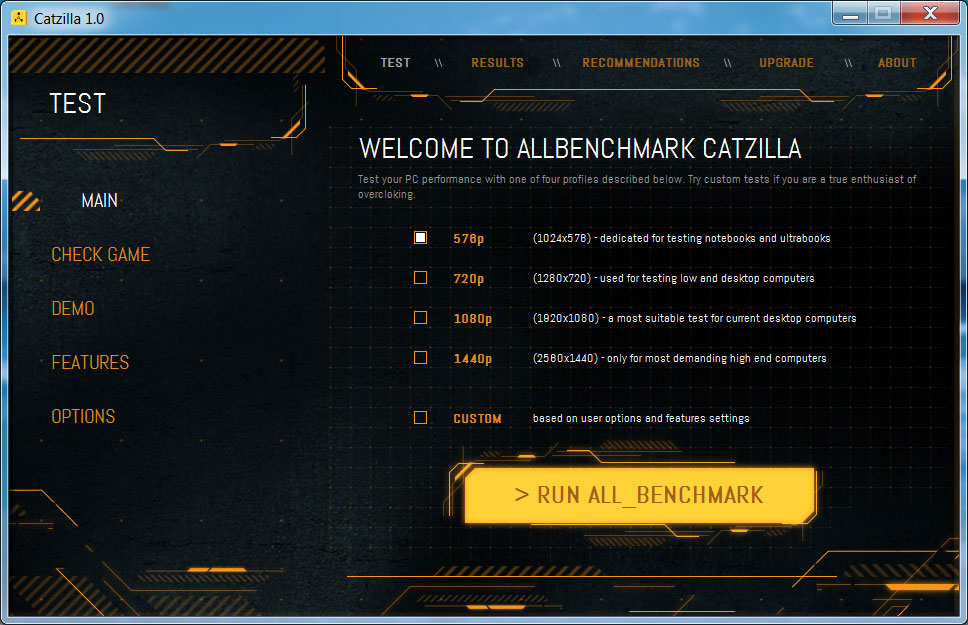 In terms of the benchmark demo, it is quite impressive as you see this giant cat walk through this fictitious virtual city causing chaos with some great tech music playing in the background that actually suits the story. This bechmark targets the following graphical elements of your PC that include Software (e.g. drive updates), Hardware (GPU+CPU), Physics Test (CPU), Fur Test (GPU), Fluid Test (GPU) and Raymarch Test (GPU).  Another highlight of Catzilla is that you can run test configurations for other games such as Crysis 3 or Batman Arkham City which tests how your PC would work in this gaming environment.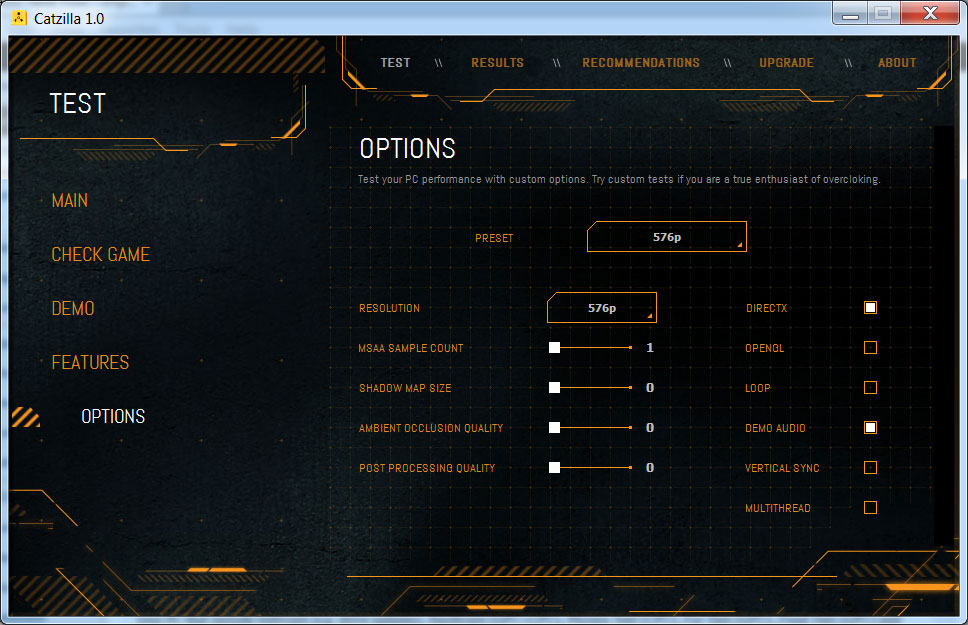 Final Thoughts?
Catzilla by ALLBENCHMARK is a very intuitive benchmarking program that I hope the gaming and overclocking world will embrace. The free version of the program allows you to test up to 720p on your system but you will need to pay additional if you wish to go higher and access some of the other features. Overall, Catzilla is a great bechmarking program that we could happily recommend to the world of gamers and overclockers!