3DS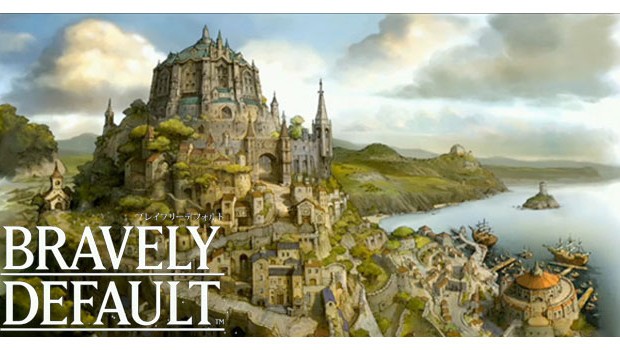 Published on December 16th, 2013 | by Admin
Bravely Default Review
Summary: For 2013, Bravely Default is easily the best RPG of the year that will keep fans of this genre extremely happy as they join these characters in their fight for freedom.
Bravely Default
Developer: Square Enix
Genre: RPG
Reviewer: Peter Bourke
Rating: M15+
Not only does Bravely Default successfully go back to a simpler time of Japanese Role Playing Games (RPG) but it successfully throws in another twists and modern gaming tweaks to make this title the best RPG of 2013. On the 3DS, the graphics and cutscenes look amazing that when combined with the control system of this console, it's easy to get addicted to Bravely Default from the very first moments. Another highlight are the characters themselves who are very relatable and actually make you care about them and thankfully with some humour. The game is also reminiscent of the Nintendo DS game called Final Fantasy: Four Heroes of Light which is great in many ways.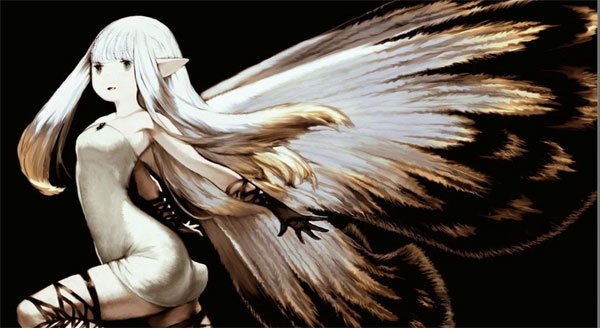 If you have played the original Final Fantasy games before, this game is set in the world Luxendarc which is unfortunately covered in darkness due to the four elemental crystals losing their power. Each of these crystals is also guarded by a Vestal and it is up to Agnès Oblige the Wind Vestal to reignite these crystals and save her lands. Even though the story is quite clichéd, it is oozing with some awesome Final Fantasy references.
With that in mind, some Japanese RPG's can be a little difficult to master but the developers of Bravely Default ensure that "us" Western gamers are taken care of. Before dropping the player into the deep end, the game explains the combat system in Bravely Default and how the turn based system works with points and defaults. Thankfully there are a few small quests to assist the gamer in learning these mechanics. Each of the different characters in the game also have certain job skills and statistics that can be tweaked and used to the players advantage during combat.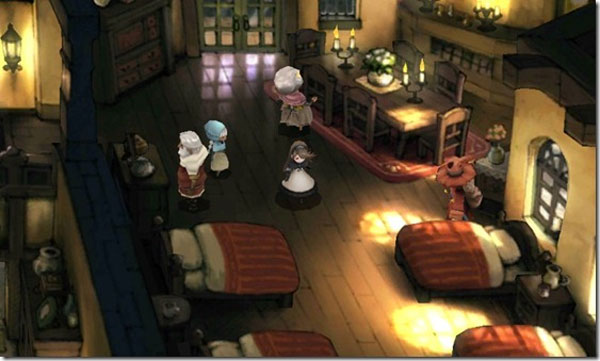 Like most Japanese RPG's, Bravely Default supports turn based battles which requires the player to select the actions for their characters which is limited to the number of points they have. Points can also be used in advanced to create a chain of turns or you can increase your characters defences by selecting default. By selecting default, this allows you to increase your defences that can be at times a very strategic move, especially that you can also bank points to be spent at your whim. It's a careful balancing game.
Boss battles can become a little tricky at times, however by using each of your characters job skills, it definitely makes the job easier. Another interesting element of the game is that you can reduce the number of random battles that you face which is sometimes needed in order to get to the save point. You can even speed up battles.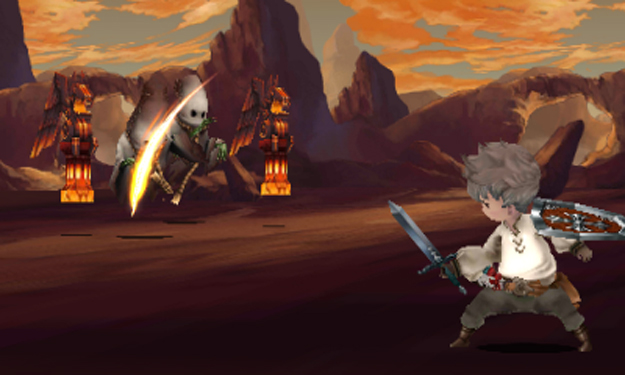 One issue with the game however are micro transactions which allows the player to purchase additional points in their battles but thankfully these are not a must for the game to be completed. It's more like cheats! As with most 3DS games, Bravely Default contains some mini-games and even streetpass which allows you to receive and send commands to other players which in turn can be used in the game. This is great, especially for customisation.
Graphics & Audio
Graphically, Bravely Default is a beautiful looking game on the Nintendo 3DS with some great environments and good use of 3D. At times, Bravely Default is like a water painting come to life and the character models, textures go hand in hand with the advance gameplay. In relation to 3D, although it does give the game this almost ethereal feel to it, I am unfortunately one of those people who is affected by the 3D and I needed to turn it off.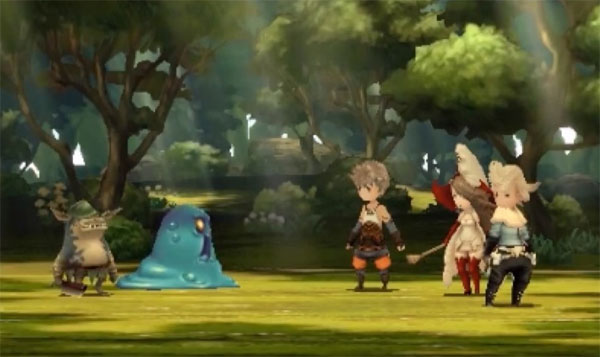 The cutscenes are also another highlight of the game as are the special effects and lighting which created this very engaging 3D world. Another clever feature of the game is the augmented reality cutscenes which allows the game to come into the real world through the use of AR cards. Sound effects are fun, voice acting is professional and the orchestral soundtrack really creates a very memorable game which will make you hum Ode to Joy for days on end!
Final Thoughts?
In conclusion, Bravely Default is quite an engaging game that successfully merges old school mechanics with modern gaming. For 2013, it is easily the best RPG of the year that will keep fans of this genre extremely happy as they join these characters in their fight for freedom.