PC Software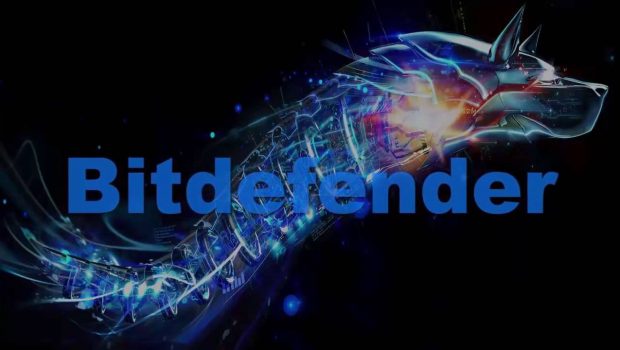 Published on October 1st, 2016 | by Tony Smith
Bitdefender Total Security 2017 Review
Summary: Bitdefender Total Security 2017 is a true holistic security suite with ensures the utmost protection of your information!
4.75
Defender of the Universe!
The latest version of Bitdefender Total Security 2017 is now available which once again promises an easy to use security package for your PC that also offers a wealth of features to ensure that your PC, data and identity is safe from cyber criminals. Furthermore, Total Security 2017 protects up to 5 devices (Windows, Mac OS and Android) and comes with a full one-year of updates, protection and support from Bitdefender. The recommended retail price of Bitdefender Total Security 2017 is also $109.99AUD (Sep 2016) which is definitely great value for money.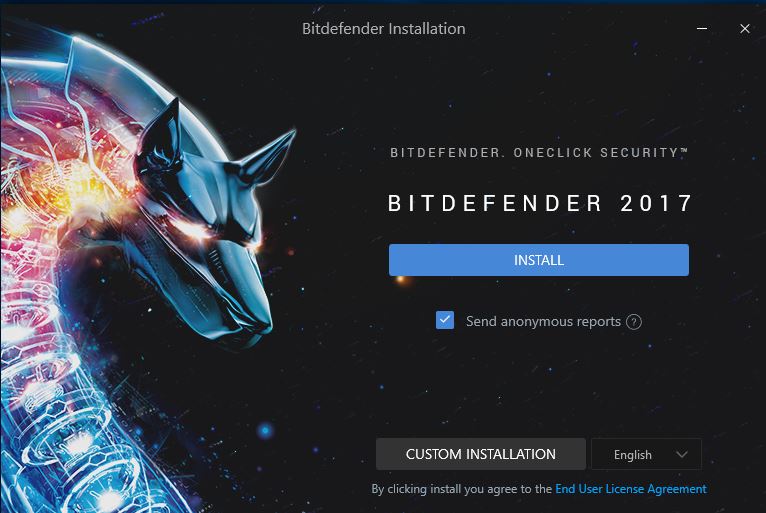 Although Bitdefender Total Security 2017 boasts the usual security features, there's two great new (and very useful) features that include the Wi-Fi Security Advisor and Ransomware Protection. The first feature is brilliant as it protects your device while accessing Wi-Fi networks which may not just be your own network but external networks such as airports or cafes. It basically protects your data while accessing Wi-Fi networks that are generally unencrypted, especially free Wi-Fi networks. The other new feature is ransomware protection which allows you to create special folders in order to store files that cannot be accessed by this attack. It even alerts you should any malicious activity occur. Being a victim of ransomware in the past, this is a really useful feature.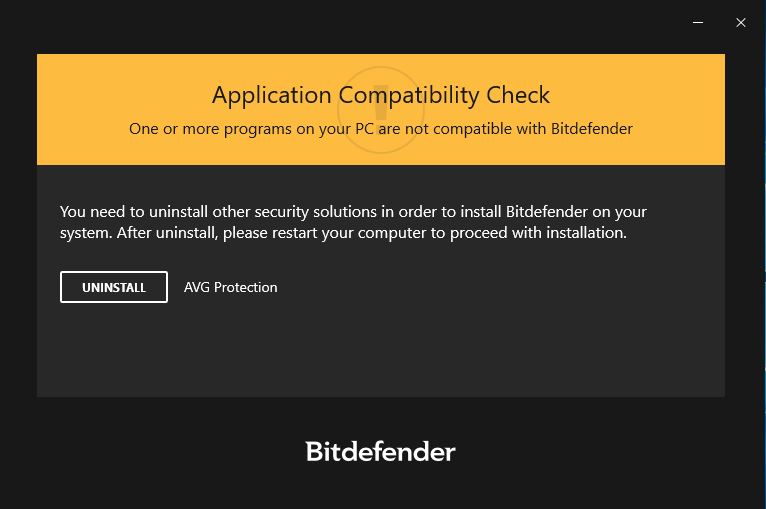 Installation & Interface
Installation of Bitdefender Total Security 2017 was a breeze and once you download the installer, it then proceeds to install the program. If you have another anti-virus program installed (e.g. AVG), it will prompt you to uninstall and after a reboot, it will commence the installation again. Another great aspect about Total Security 2017 is that it has a low footprint on your PC which means it does not slow your system down once installed and just quietly runs in the background while it securely protects. On our Windows 10 Toshiba laptop, we noticed no performance issues at all!
It's also quite a responsive security suite and contains a very easy to navigate interface. The main interface gives you a snapshot of your system that highlights in green that your device is protected. The first screen also allows you to access a quick scan and a vulnerability scan.
Upon further investigation, there are other modules that include elements such anti virus, anti spam, vulnerability, web protection, firewall and ransomware protection. For newcomers, Total Security 2017 has a great 'autopilot' mode that manages all your security decisions plus family-orientated protection to keep your younger users safe.
Another very useful feature of Total Security 2016 is safepay which basically creates a 'safe' environment for your online purchases or accessing online banking and as a higher security measure, it creates a virtual keyboard which prevents keyloggers or other nefarious tactics to steal your banking details. This feature actually surprised me because I paid for a purchase on a third party site which then accessed paypal.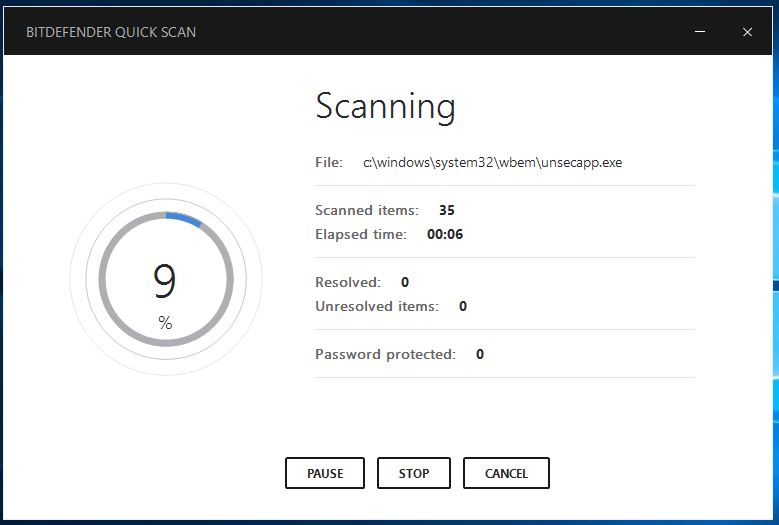 Gamers will also be pleased that if you're playing a game or watching a movie for that matter, Bitdefender Total Security 2017 will not interfere your down-time with pop-ups or scans. Then you have the social media protection which scans any links on your pages that may be malicious in nature, especially if a friend or family member has been hacked or compromised.
Surfing the net is made safer with Bitdefender Total Security 2017 monitoring any suspicious or known malicious links. Should the unthinkable occur, the program has the ability to rescue your system if it somehow becomes infected but given technology and algorithms involved in creating this security suite, I doubt this would needed but it's there just in case.
Given that, Bitdefender Total Security 2017 is not all about online security and features a very handy disk clean-up that scans your hard drive for elements like large files or temporary files in order to help free up space. However my favourite feature in the non-security field is the one-click optimiser that cleans up junk files, fixes registry issues and addresses privacy issues plus improves your overall PC performance.
For advanced users, you can tweak the suite that includes changing the proxy usage, configuring status alerts or activating profiles manually like work, game and movie modes. Add in a battery mode option for laptops and you have everything you need to not only protect your PC, data and identity but it also improves the overall performance of your devices.
For mobile users and even desktop users, there is even an anti-theft feature which allows to lock your system and on a worse case situation, wipe your data. Speaking of data, there is also a shredder to securely delete your personal files which prevents them from being restored. So as you can see, Bitdefender Total Security 2017 is not your average security suite and offers users a holistic way to not only protect their data but ensure their devices are running how they should be.
Final Thoughts?
Bitdefender Total Security 2017 is a very sturdy security suite that offers some great protection, useful hints and impressive some performance tools to keep your PC fast and more importantly your data safe. Installation is easy, the interface is well designed, it supports up to 5 devices and all in all, it's everything you need to protect your own personal data network.
Highly Recommended!