PC Software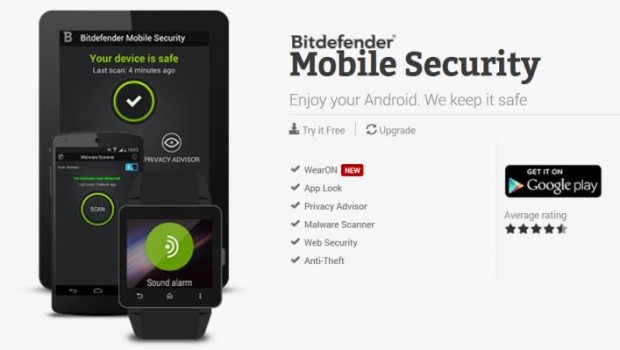 Published on September 21st, 2014 | by Admin
Bitdefender Mobile Security Review
Summary: BitDefender Mobile Security is a must app for all Android users that gives users the penultimate protection!
Bitdefender Mobile Security
Product: Security Suite
Format: Android
Price: $14.95AUD (September 2014)
Reviewer: Todd Smith
Unlike devices using iOS which are considerably tighter in the security department, Android users need some additional support in protecting their devices and this is where the Bitdefender Mobile Security comes into play. By installing this app which is available on Google Play, it basically gives your mobile device an additional level of protecting that protects your smartphone from a variety of online threats and some other great features that include web security, app lock and my favourite feature, WearON.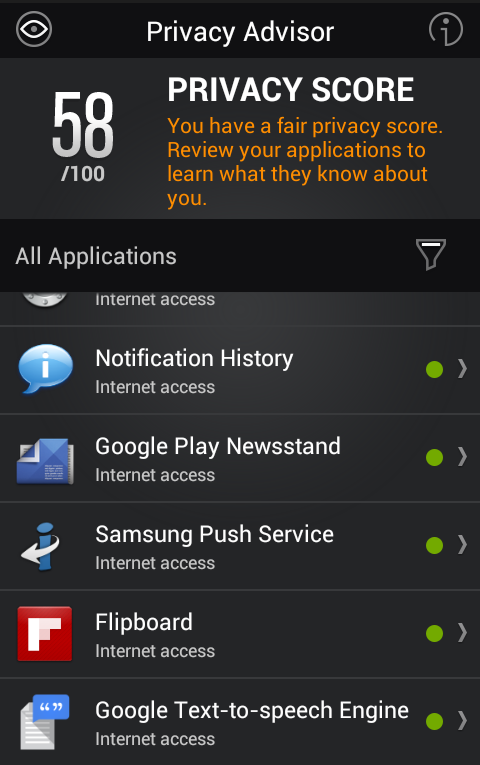 WearON basically alerts the user via their Android Wear (e.g. Smart Watch) when they have walked too far away from their smart phones by sending them an alert. Another cool functionality of WearON is that if you cannot remember where you left your phone, you can force your device to "scream" which helps the user in locating where their Android device is hiding.
Besides the excellent WearON feature, Bitdefender Mobile Security also boasts some other important features in order to give your mobile phone a holistic protection mechanism. For example, the app protects while you surf the internet from malware, viruses, phishing or other websites that may be affected by cybercrime which even includes downloading apps from the web. In relation to malware, Bitdefender always scores very high with AV-test's independent scans. It should also be noted that running this app on our Samsung Galaxy S5 had no impact on performance whatsoever and this also included battery performance as well.
As privacy breaches have become a common part of technological mainstream society, this app has an in-built Privacy Advisor which basically scans your apps and gives the user a detailed list of not just their privacy score but what apps may be volatile. To compliment this feature, there is also an App Lock feature which protects your apps should your phone become stolen and ensures that your private information cannot be accessed such as e-mail accounts or social media.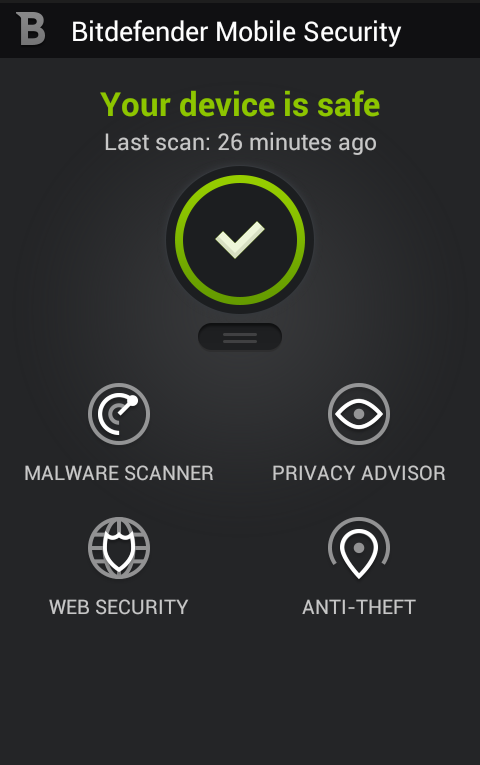 However if a doomsday scenario does occur and your phone is lost or stolen, there is an Anti-Theft element which allows for remote locate, lock, wipe and even the ability to send your phone a message to the user who may have your phone. The location option of this app basically shows the user where the phone is on a map thanks to the GPS capabilities of the phone.
Final Thoughts?
Bitdefender Mobile Security is a must have app that costs just $14.95AUD for one-year and gives Android users some much needed protection from not just virtual crime but also physical crime. It's quite easy to use and has no impact whatsoever on the performance of your smart phone.
Recommended!