PC Software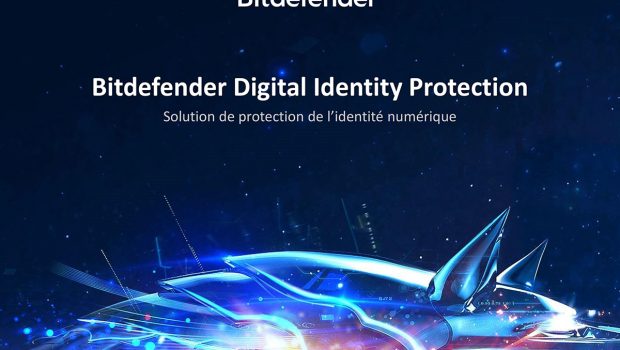 Published on July 25th, 2023 | by Admin
Bitdefender Digital Identity Protection Review
Summary: Bitdefender Digital Identity Protection is a must have service to protect your digital footprint
Even if you are not active on the internet, your digital identity still has a foot print and with all the recent data breaches in Australia (Optus, Medibank and Latitude), everyone is at risk. Needless to say, the number of private companies with lapsed security is quite concerning, particularly when they are responsible for keeping your information safe.
Once an organisation is breached and private data is stolen, the hackers often ask for a ransom and if not paid, they threaten to leak this sensitive information onto the dark web. These ransoms are generally not paid in order to prevent a precedent and to see if your data has been stolen, www.haveibeenpwned.com is an excellent place to start.
"A data breach is when data is inadvertently shared with or maliciously accessed by an unauthorised person or third-party. This can be by accident or because of a security breach"
– Australian Cyber Security Centre
To make matters worse, these data breaches will continue to occur but thankfully there are some systems that can help protect our digital identity and if a breach has happened, quickly take action before your information is leaked. Welcome to Bitdefender Digital Identity Protection that scans the web for unauthorised leaks of your personal data, monitoring if your accounts are exposed and making it easy to take action well before disaster strikes.
A record 40 BILLION records were compromised by data breaches last year
– Bitdefender
Like the website haveibeenpwned, Bitdefender offer a subscription service to monitor your digital identity and more importantly, they provide advice on how to ensure you are safe and if you have been breached, how to ensure this does not happen again.
At its core, Bitdefender Digital Identity Protection is a service that basically scans the internet (both the public and dark web) in order to search for your personal details. It even checks services that you no longer use and still have your information which is not only a breach but quite unethical from the service provider. I'm looking at you Latitude!
Further, Bitdefender Digital Identity Protection is not a standalone app but rather a service and once you have purchased a license, you need to complete the setup that includes entering your full name, current email and also your gender. This will allow Bitdefender Digital Identity Protection to search the internet for your information or data breaches. Once Bitdefender completes its scan of the web, it gives you an ID protection rating and then offers you solutions to rectify any issues.
For example, change the password, establish 2-way authentication if available or delete the account. While it did find breaches for me, some of these sites were no longer available or didn't offer a way to delete the account (PHP Freaks) but the most important lesson is, don't use the same passwords on multiple sites. Sure, it's easy for you, however if a site gets breached, this can quickly expand to other sites – so multiple passwords and to help, a password manager. The higher the score with Bitdefender Digital Identity Protection, the safer you are.
Gallery / Setup / Features
Final Thoughts?
Bitdefender Digital Identity Protection is an excellent service from this company that is basically like having your own secret service team ensuring that you are protected across the globe. While the service can be accessed directly from the Bitdefender web service, it will also email you if any recent dangers have been discovered in order to quickly shutdown this threat. Needless, a must have service in today's day and age.
Recommended!