Action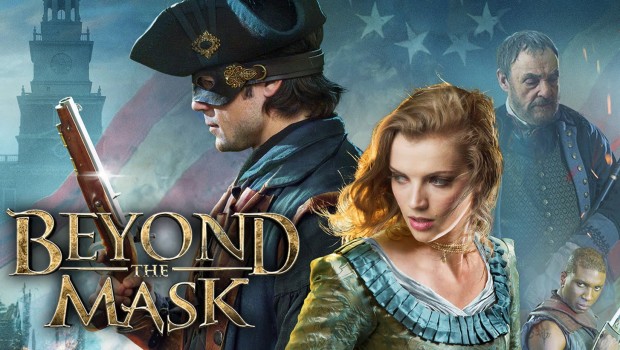 Published on March 31st, 2016 | by admin
Beyond The Mask ­ April 21, 2016
Universal Sony Pictures Home Entertainment is releasing Beyond The Mask – available to own on DVD & Digital from April 21, 2016.
Starring JOHN RHYS-DAVIES (Killing Jesus, The Lord Of The Rings), ANDREW CHENEY (Wanted, Season of Gray) and KARA KILMER (Chicago Fire, Chicago P.D), Beyond The Mask follows an assassin's mission to redeem his past by fighting for a young nation's lost chance of freedom. Bringing history to life in a faith-filled adventure celebrating grace, liberty and freedom.
The year is 1775 and leading mercenary for the British East India Company, Will Reynolds (Cheney), has just been double-crossed by his employer (Rhys-Davies) and now is on the run in the American Colonies. Determined to redeem his name and win back the affections of Charlotte (Kilmer), whom he's never been completely truthful to, Will now hide behind a new identity in the hopes of thwarting his former employer.
Despite trying to settle into his new life with Charlotte, Will's violent past continues to haunt him. His only chance of redemption is to try and gain the trust of New World Leader Ben Franklin (ALAN MADLANE, Wendigo, Train Station) and help him save the young American Colonies from Will's former boss' plan to destroy their chance of freedom.
Directed by CHAD BURNS (Pendragon: Sword Of His Father) and co-written by STEPHEN KENDRICK (Fireproof, Courageous).