Apple Mac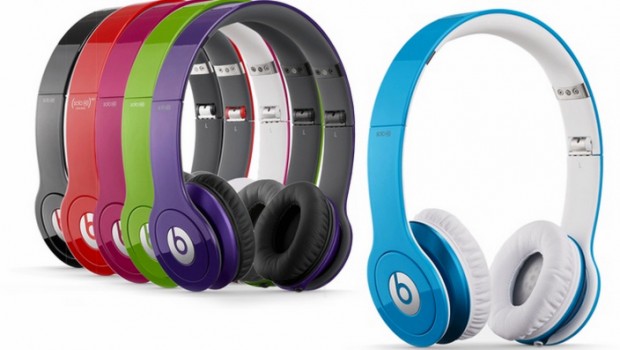 Published on March 25th, 2015 | by Admin
Beats by Dr. Dre continues to grow its family of wireless products
BEATS BY DR. DRE CONTINUES TO GROW ITS FAMILY OF WIRELESS PRODUCTS INTRODUCES SOLO2 WIRELESS IN AUSTRALIA AND NEW ZEALAND
Available today from the Apple Online Store (www.apple.com/au)
SYDNEY — 25 March, 2015 — Beats by Dr. Dre (Beats), a leading audio brand co-founded by Dr. Dre and Jimmy Iovine and acquired by Apple Inc. in July 2014, today announced Solo2 Wireless on-ear headphones are now available to purchase in Australia.
With a focus on sound, quality, design and usability, Beats continues to innovate in the Bluetooth market and to expand its offering of exceptional wireless products.
"We're taking one of the most popular headphones in the world and adding wireless Bluetooth functionality to it," said Beats President Luke Wood. "The Solo2 is already a world-class headphone much lauded for its acoustics, and now it joins our growing family of successful wireless products."
Designed For Sound. Tuned For Emotion. Now Wireless.
Solo2 Wireless offers the same dynamic sound and streamlined design as Solo2, but with the added benefit of wireless capabilities. With its Bluetooth technology, Solo2 Wireless can move freely for up to 9 metres from your audio device. Take phone calls, skip songs, and change the volume using the "b" button and volume buttons on the ear cup. Its rechargeable battery allows you to enjoy up to 12 hours of wireless playback*. Not charged? Not a problem. Just plug in the provided RemoteTalk™ cable and enjoy your music.
Sound: With fine-tuned acoustics for clarity, breath and balance, Solo2 Wireless delivers a complete listening experience. Regardless of the kind of music you're into, its dynamic and wide range of sound will bring you closer to what the artist intended you to hear.
Design: With fast flowing curves and no visible screws, the Solo2 Wireless has a sleek, streamlined aesthetic. Starting at the center of the flexible headband, the frame of the Solo2 Wireless has an innovative curve that gives it a custom-fit feeling. Ergonomically angled ear cups pivot to complete this natural fit and provide optimal comfort and sound delivery.
Colours: Available in red, black, white, and blue.
Solo2 Wireless is priced at recommended retail price AUD$399.95 inc. GST and is available today from the Apple Online Store (www.apple.com/au) and Apple retail stores early April.
*Battery life testing conducted by Beats.