Action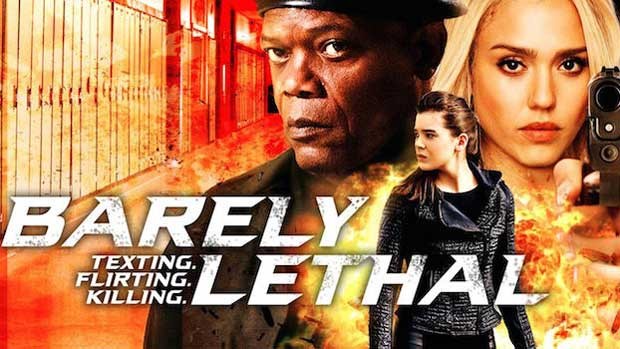 Published on September 21st, 2015 | by James Wright
Barely Lethal DVD Review
Summary: Barely Lethal is a stock standard teen action comedy which works on some levels
Its clichéd and at times it's quite over the top but deep down Barely Lethal is an amusing teen action comedy that stars Hailee Steinfeld as special-ops agent who fakes her death in order to become a "normal" teenager. To compliment this outrageous tale of teenage angst, it also stars the delightful Samuel L Jackson and the equally entertaining Jessica Alba who both add a level of Hollywood to this story directed by Kyle Newman.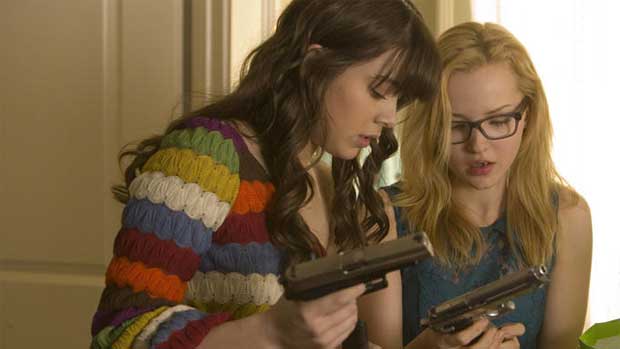 The protagonist of the story is Megan Walsh (Steinfeld), an orphan who was trained to become a deadly special agent thanks to Maxwell Hardman (Jackson) who runs a special ops training program called Prescott School for Girls. However the life of a special agent doesn't sit too well with Megan so on a mission she fakes her death and pretends to be a Canadian exchange student in the US. It is here where she meets her host family that helps her normalise her life, even though the daughter of this family Liz (Dove Cameron) is not a huge fan of Megan.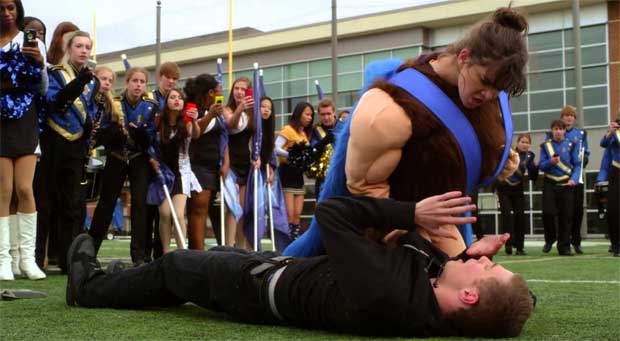 Unfortunately with all the teen clichés (some very very amusing), Megan's life soon comes crushing down when she encounters Victoria Knox (Jessica Alba), a deadly arms dealer that throws her life into chaos and endangers all her new friends and family. From here, you can pretty much guess how the story will unfold as the director throws almost every cliché at the viewer with some fun gags thrown in for good measures.
The star of the film is definitely Hailee Steinfeld (True Grit) who creates this innocent yet likeable character and Jackson is amusing as the head of this "secret service" organisation. Alba also gets into her character well and it's good to see herself not take herself too seriously as the role of an arms dealer because she too has some great moments. Then you have Toby Sebastian as the standard cool hunk plus Thomas Mann as the high school nerd who all add to the fairy-tale of teen secret agent.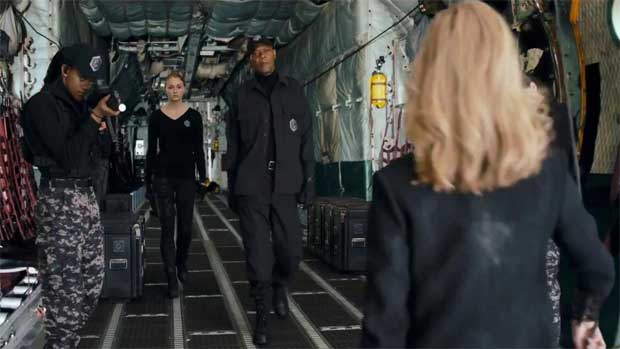 Final Thoughts?
Barely Lethal is an enjoyable yet forgettable film that tries to do something a little different that works on some levels. In the end, it's an amusing story but fails to reach anything memorable because it relies on too many teen clichés and stereotypes. Nonetheless, it's a fun movie for a Friday or Saturday night!
DVD Details
Director – Kyle Newman
Actors – Hailee Steinfeld/Thomas Mann/Sophie Turner /Dove Cameron/Jessica Alba
Film Genre – Comedy
Label – Roadshow
Audio – English (Dolby Digital 5.1)
Subtitles – English
Running Time – 94
Aspect Ratio – 1.85:1
Region Coding – 4
TV Standard – PAL
Rating – M
Year of Release – 2015
Primary Format – Movies/TV – DVD