iOS Hardware & Accessories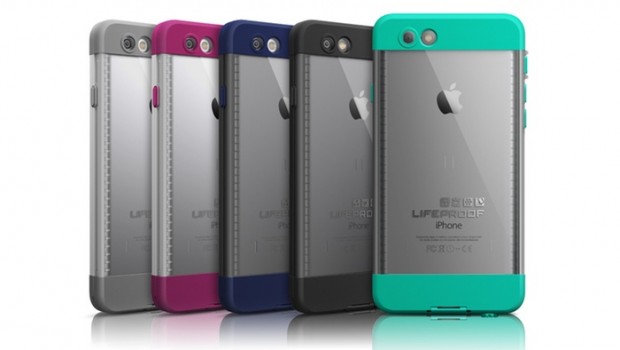 Published on February 8th, 2016 | by Admin
Bare all this summer with LifeProof NÜÜD iPhone 6s, iPhone 6s Plus
– Defy logic with screenless waterproof technology –
Sydney, Australia – 8 February 2016 –LifeProof NÜÜD was designed to defy more than the elements. It defies logic itself by combining legendary four-proof protection and screenless technology to survive beachside sessions and bushwalking adventures – and NÜÜD for iPhone 6s and iPhone 6s Plus is now available.
"LifeProof aims to bring innovation to each new product, combining pleasing aesthetics with the practicality of ruggedised, waterproof technology," said LifeProof Managing Director for Asia Pacific, Steve Nisbet. "Defy limits unhindered – NÜÜD for iPhone 6s and 6s Plus gives you complete, bare access to your screen, without compromising on protection."
NÜÜD for iPhone 6s and iPhone 6s Plus combine a slim form with an innovative design for the truest touchscreen experience. A redundant seal around the edges of the touchscreen provide protection against water up to 2 metres for an hour, drops to 2 metres, dirt and snow without interfering with device functionality.
Take LifeProof NÜÜD even further by pairing it with LIFEACTÍV accessories. From the handlebars to the dashboard and everywhere in between, LIFEACTÍV accessories mount any device right where it's needed most with Quickmount technology.
LifeProof NÜÜD cases for iPhone 6s (RRP AUD$109.95/NZD$119.95) and iPhone 6s Plus (RRP AUD$119.95/NZD$129.95) are available for preorder on lifeproof.com. LifeProof FRĒ for iPhone 6s and iPhone 6s Plus are also available now in a variety of colours. For more information, visit lifeproof.com.