Comedy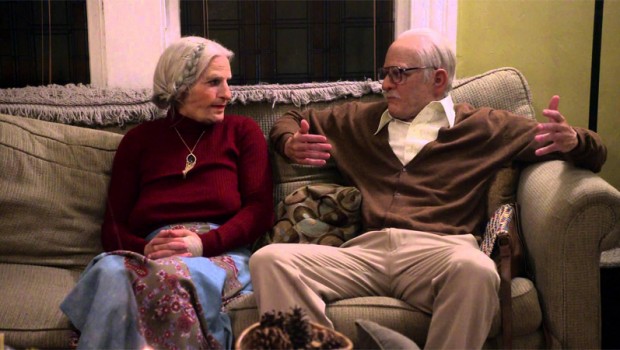 Published on September 1st, 2014 | by admin
Bad Grandpa .5 Uncut DVD Review
Summary: Bad Grandpa .5 is thoroughly amusing but a little misleading in its packaging!
Bad Grandpa .5 Uncut
Distributor: Paramount
Genre: Comedy
Running Time: 83 Minutes
Rating: MA15+
Reviewer: Peter Bourke
The humour filled Johnny Knoxville and Bad Grandpa return in this very entertaining politically incorrect 83 minute special that takes the viewer behind the scenes of this blockbuster comedy smash with new footage and interviews. This DVD release from Paramount could be considered "The Making of Bad Grandpa" as it informs the viewer how the TV version of Irving Zisman became the movie incarnation through all his various versions on the TV series and movies Jackass. With interviews with Knoxville and key crew from Bad Grandpa, this insightful yet very amusing .5 edition of this film will leave you not only better informed but also with a huge smile on your face as you see the world's favourite grandpa get involved in all sorts of hijinks.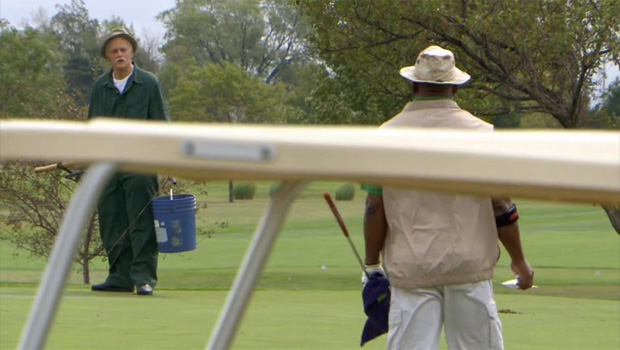 .5 of Bad Grandpa also explains to the viewer how they filled various areas with hidden cameras in order to get the best out of these unsuspecting individuals which is quite insightful, especially those who like to see how movies are bad. As informed by Director Jeff Tremaine and Johnny Knoxville, they went through various takes of recording these people in order to get the most natural outcome that would relate to the audience. For example, the first sketch of Irving involved him causing havoc on a golf course with some great one-liners as these golfers almost got violent with our faux grandfather. Another tactic these used was "baby sitting" and even though it turned out well, people were forced to sit with Irving but once again, it was still great for a laugh.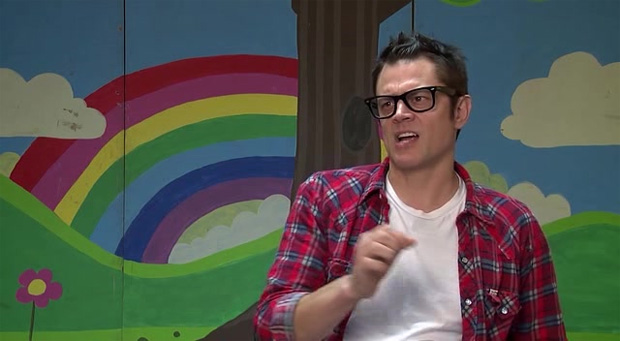 Another highlight of this release was seeing Irving's colostomy bag open up in the spa as he tried to get in while two spa goers immediately jumped out and ran away. Seeing Irving dry retch is just too funny for words. This feature also reunites Spike Jonze as one of Irving's former lovers Gloria as they meet people from Craig's List and even invite card and crystal readers to help both of them get their mojo back in the bed. Seeing Knoxville as Irving cringe as Spike Jonze attempts to make out with him as Gloria is priceless. With that said, expect to see more of Irving's giant testicles and chaos as this old grandpa goes head to head with the citizens on American in some truly hilarious results.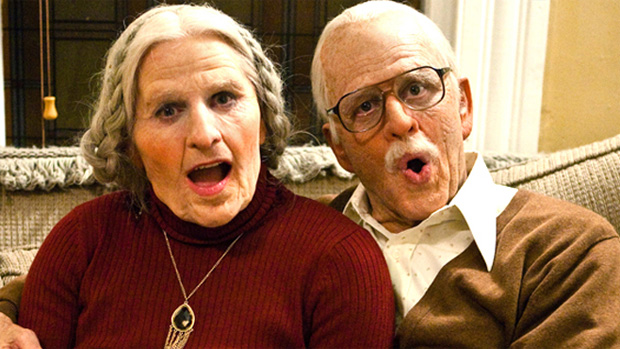 Final Thoughts?
Bad Grandpa .5 is a little misleading as to the way its advertised on the DVD which almost makes it sound like it's a new prequel to Bad Grandpa which it's not. It's basically a collection of uncut footage that is linked to interviews with Johnny Knoxville, Jeff Tremaine, Spike Jonze and Catherine Keener who played Irving's wife Ellie in the film. Even so, it's still a blast to watch that is definitely a must see for fans of Bad Grandpa that is sold at a bargain price!