Action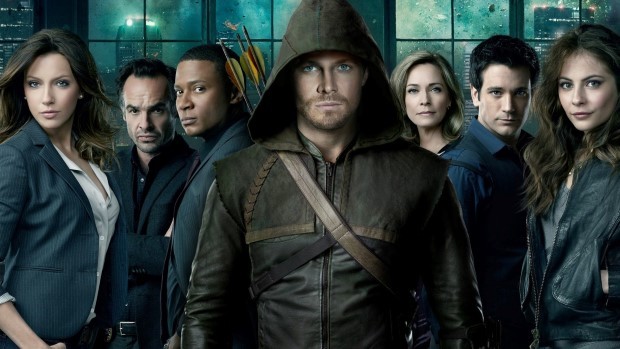 Published on December 30th, 2014 | by Sean Warhurst
Arrow: The Complete Second Season DVD Review
Summary: The series is leading the vanguard of prime-time television heroics and for good reason – At times Arrow borders on perfection.
Actors – Stephen Amell/Katie Cassidy/David Ramsey/Willa Holland/Paul Blackthorne/Susanna Thompson/Emily Bett Rickards/Manu Bennett
Film Genre – TV Action
Label – Warner Home Video
Audio – English (Dolby Digital 5.1)
Aspect Ratio – 1.78:1
Region Coding – 4
TV Standard – PAL
Year of Release – 2013
Primary Format – DVD (Also available on Blu-ray)
Running Time – 933 Minutes
Reviewer – Sean Warhurst
A massive improvement on the entertaining but undeniably uneven first season, Arrow: The Complete Second Season offers up 23 more episodes of Oliver Queeny goodness.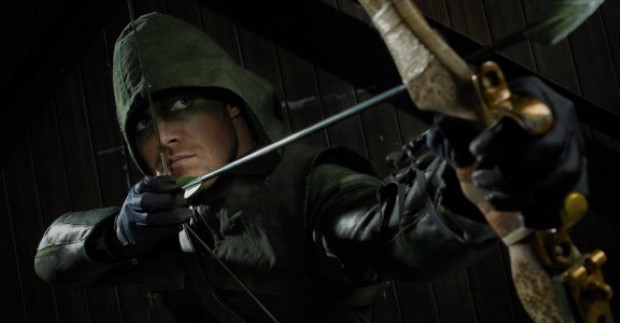 For the uninitiated, the show focuses on the exploits of Oliver Queen (Stephen Amell), a rich, womanising playboy in the mould of Bruce Wayne who found himself shipwrecked on a desert island for five years, during which time he trained and honed his body to become the pinnacle of human achievement.
Covered in scars and fuelled by the desire to avenge his murdered father, Queen returns to society a new man, a hooded defender of justice who's also mightily proficient with letting of volleys of the titular weapon.
Based on the DC Comics property, Arrow was an unexpected hit that propelled the series and its cast squarely into the limelight.
As such, expectations for the second season were rather high and Arrow managed to occasionally surpass even these lofty expectations by giving fans an action packed, convoluted season arc that bodes well for the expansion of the DC TV universe, with The Flash recently hitting our screens and sharing screentime with everyone's favourite brooding archer.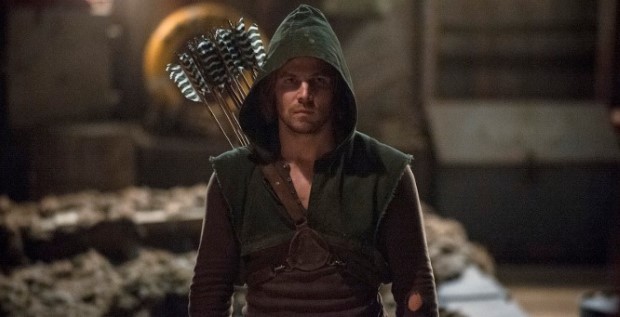 Immediately the first thing that will strike you about Arrow's second season is how much darker it is, in part due to the events that closed out the show's first season.
Queen has returned to the desert island as a form of self imposed exile. Of course, watching Oliver Queen hump coconuts for 23 episodes wouldn't make for much of a show (Although I'm sure a large contingent of fans may disagree with me there), so events soon transpire that lead to Queen once again picking up the mantle of defender of Starling City.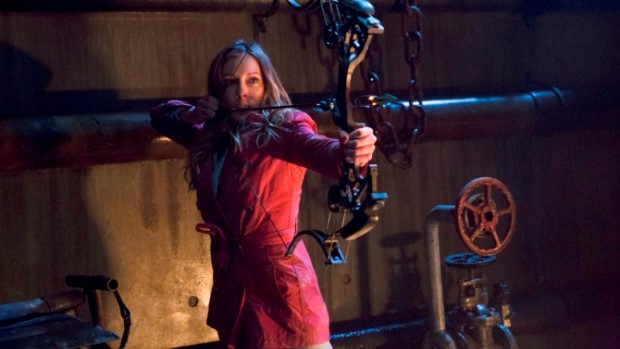 There are a lot of fan favourite cameos and appearances throughout this season and you can clearly see the groundwork that is being laid in regards to establishing a much larger, interconnected universe of series based on DC Comics properties, which is an exciting prospect; although Marvel holds the cinematic crown, DC has been quietly winning hearts through its silver screen ventures, easily surpassing the efforts of Marvel's over-hyped Agents of Shield, which while it had its charms failed miserably to reach even a fraction of its potential.
As always, Warner has afforded this DVD release with an impeccable transfer that borders on Blu-ray quality in terms of image definition and clarity. Audio wise everything is solid as well, making this yet another exemplary home media release from Warner.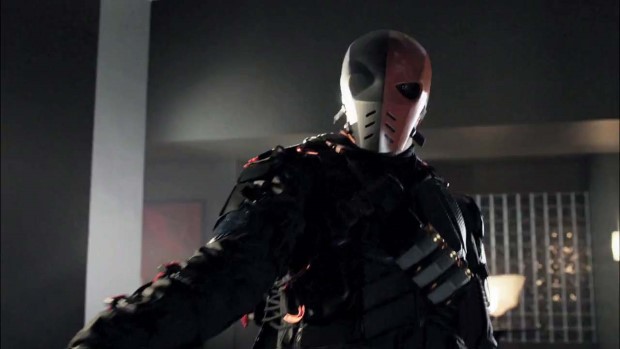 Episode Listing:
City of Heroes
Identity
Broken Dolls
Crucible
League of Assassins
Keep Your Enemies Closer
State v. Queen
The Scientist
Three Ghosts
Blast Radius
Blind Spot
Tremors
Heir to the Demon
Time of Death
The Promise
Suicide Squad
Birds of Prey
Deathstroke
The Man Under the Hood
Seeing Red
City of Blood
Streets of Fire
Unthinkable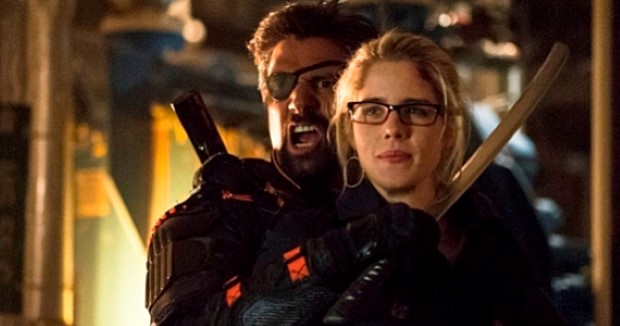 Special Features
Arrow: The Complete Second Season comes with a nice selection of supplemental features, including a full length recap episode detailing the events of season one, a lengthy dissection of the character of Oliver Queen and his motivations, a look at the visual effects and wirework techniques used to create some of the show's most exhilarating moments, an amusing and entertaining, albeit somewhat candid, Comic-Con panel, 19 deleted scenes and a gag reel showing the cast goofing off rounds out the collection.
If you're a fan o looks behind the scenes or just need to refresh your memory regarding season one then these are informative and useful special features that serve as a nice extra incentive to purchase the show on physical media.
List of Features:
Bonus Recap Episode: Year One (43:49)
From Vigilante to Hero (24:12)
How Do They Do That? The Visual Effects of Arrow (10:59)
Wirework: The Impossible Moves of Arrow (10:15)
Arrow 2013 Comic-Con Panel (26:12)
Gag Reel (4:47)
Deleted Scenes (22:53)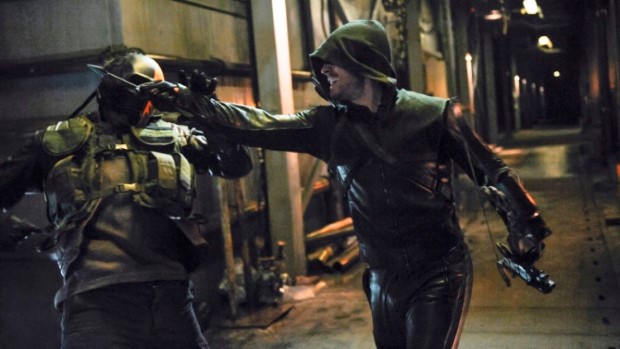 Final Thoughts
Arrow: The Complete Second Series boasts a much more refined and tightly scripted plot arc than the previous season and the final few episodes really work to make you excited to be a DC fan. The series is leading the vanguard of prime-time television heroics and for good reason – At times Arrow borders on perfection.
Sure, the show's hard-on for Batman can be glaringly apparent at times and there is definitely the occasional misstep in the writers room in regards to the behaviour of some of the characters, but for the most part Arrow: The Complete Second Season offers up a comic book inspired descent into the realm of fantasy that is unparalleled on television today.
Recommended.