Action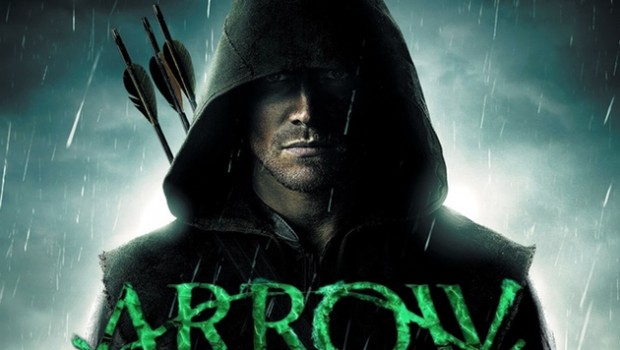 Published on October 21st, 2015 | by Chris O'Connor
Arrow The Complete Season 3 Review
Summary: If you like a bit of humour thrown into your action then Arrow Season 3 may well be up your alley!
I suspect I'm disadvantaged here not being super familiar with the character of Arrow, but after a while it's not hard to see the Batman influence. The quick catch up is basically this, Oliver Queen was thought to have died in a violent shipwreck but resurfaces five years later on a remote island.
When he returns home, those closest to him sense a change has occurred. Oliver Queen has indeed changed, he is no longer a billionaire playboy with reckless tendencies, he is now (in secret at least) Arrow, a vigilante seeking to right the wrongs of his family and return Starling City to its former glory.
Perhaps the biggest difference between Arrow and Batman is with the exception of Alfred (and later Robin), Batman is essentially a lone operator, trying to avoid drawing others into his dark world of crime fighting for fear they will get hurt. Arrow on the other hand amasses similar minded people who end up being part of his "Team Arrow".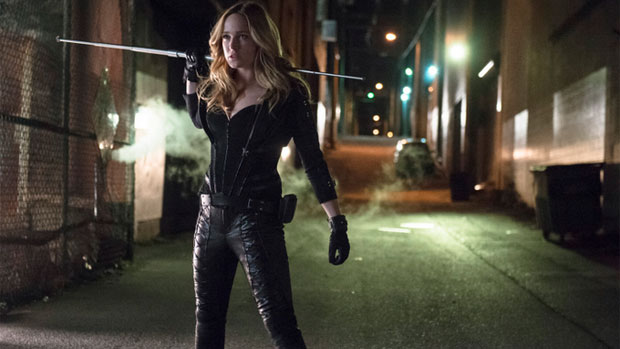 I would say the best comparison would be to say that while Gotham is more a CSI style show, Arrow feels far more like a NCIS which is to say it seems to be more about the interactions between the core team and the witty one liners they can zing at each other. Oliver Queen spends a good amount of time brooding and lamenting his fate whilst his friends try and comfort him and assure him he isn't going to have to fight alone.
But when you ally yourself with a superhero, you put yourself in harms way and the sort of harm that confronts a superhero can be lethal. For some the dangers are too much, for others that danger (and loss of loved ones) drives them further and forges them into their own superheroes. Indeed Arrow does not fight alone.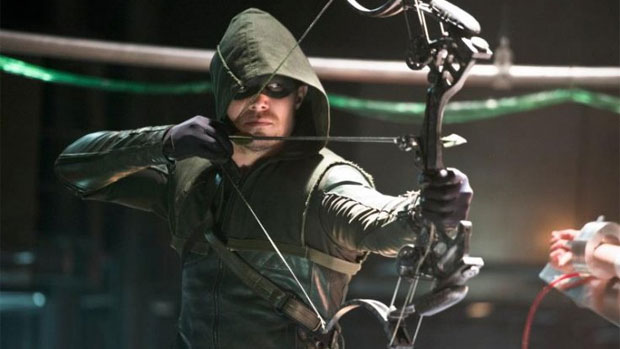 Much like Gotham, Arrow brings in familiar faces and names throughout giving the fans something to get excited about. Not least of all is Ra's Al Ghul (for those of you who are like me and are far more familiar with Batman… seeing the characters from that area of the DC Universe helps create a familiar element to the show) and the League of Assassins. Ra's represents the greatest challenge for Arrow, to the extent that we are left wondering if he can really be a match for the leader of the League of Assassins.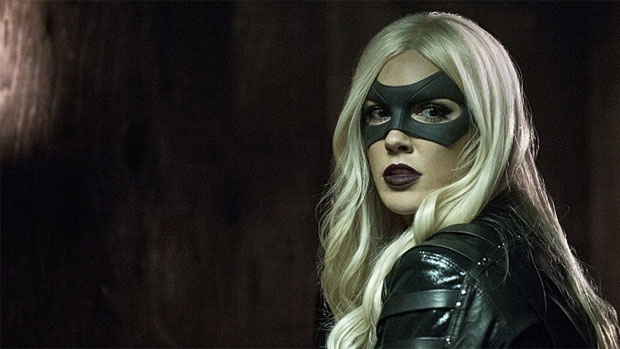 I think the pro and con of Arrow is just how many heroes it needs/tries to focus on. While it's great to have superheroes on both big and small screens now… when you have so many flooding the one show, you can either feel left out when your favourite/s don't get enough screen time, or you can just feel a bit overwhelmed (or underwhelmed) when the coverage your favourites receive just leaves something to be desired.
Not to mention the constant use of flashbacks which sometimes don't really seem to add that much to the current episode (no doubt if you watched the flashbacks on their own as a sort of supplemental feature they may be more useful as they simply fill in the historic blanks and join some dots that explain why current events occur).
The unfortunate result is the 42 or so minutes alotted to tell the story of any given episode sometimes feels a bit watered down and stretched out and you can be left feeling that it would have been nicer to just focus more on one or two people/plot points rather than trying to follow everyone.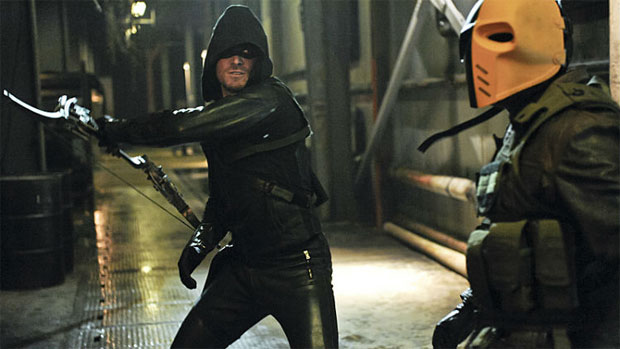 Having said that, it is a bit of fun… it's certainly more of an action show crossed with attempted Buffyesque interactions than serious dark action drama, but there are enough impressive moments to keep it ticking along. If you want to venture further into the DC Universe than the familiar Batman, Arrow gives you a glimpse of some of the other people who would stand against the evil citizens and fight for justice.
For fans of the Arrow comics there are some changes (which are to be expected in television/film adaptations) to story elements but the core ideas are the same and the chance for fellow DC heroes to show up adds an extra thrill for DC fans (and no doubt hint at which superheroes might finally get their own shows).
Special Features
Second Skins: Creating The Uniforms Of Arrow
Nanda Parbat: Constructing The Villain's Lair
2 Key Commentaries With Executive Producers Marc Guggenheim & Wendy Mericle
Arrow At Comic Con 2014
The Man Beneath The Suit: The Atom's First Fight
Gag Reel
Unaired Scenes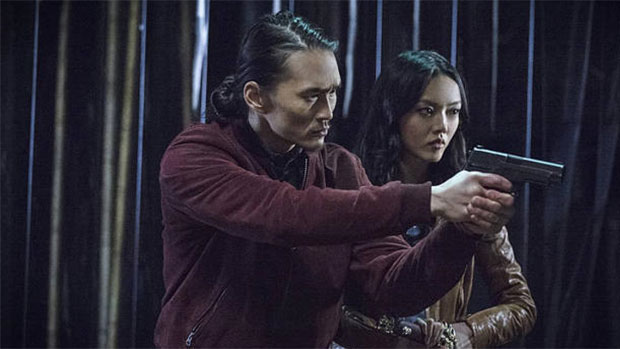 Final Thoughts?
If you like a bit of humour thrown into your action then Arrow may well be up your alley… as mentioned before think of NCIS or perhaps Burn Notice to an extent as the non super hero equivalents.
Disc Details
Actors – Stephen Amell/Katie Cassidy/David Ramsey/Willa Holland/Paul Blackthorne/Emily Bett Rickards
Film Genre – TV Action
Label – Roadshow
Audio – English (DTS-HD 5.1)
Subtitles – English
Running Time – 976
Aspect Ratio – 1.78:1
Region Coding – B (Blu-Ray)
TV Standard – PAL
Rating – M
Year of Release – 2014
Primary Format – Movies/TV – Blu-Ray / DVD