Action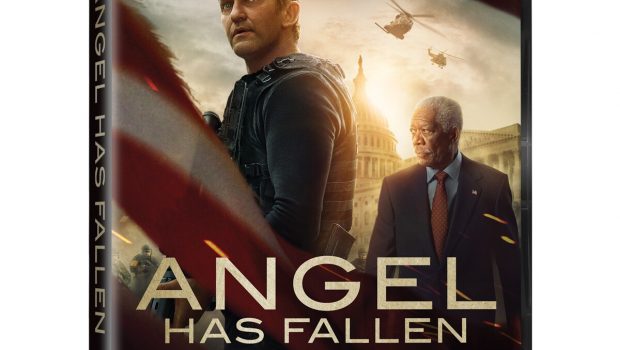 Published on December 11th, 2019 | by Scott De Lacy
Angel has Fallen DVD Review
Summary: Same story arc as previous, this time Banning has a personal struggle and his own team to overcome, whilst reuniting with his father.
3.2
Stunning performance by Nick Nolte
This is the third installment of the franchise and follows London Has Fallen (2016). Gerard Butler again reprises his role as the central protagonist, US Secret Service agent Mike Banning. This time a little more battle weary and worse for the wear, although he won't admit it, Agent Banning as the lead protection agent to President Allan Trumbull (Morgan Freeman) is faced with overcoming not only his personal challenges but also a large scale manhunt, after he is framed for the attempted murder of the President.
Banning's long-time friend Wade Jennings and CEO of a large private security company Salient, played by Danny Huston is the Banning's main counterpoint and antagonist, and predictably behind the attempt on the president.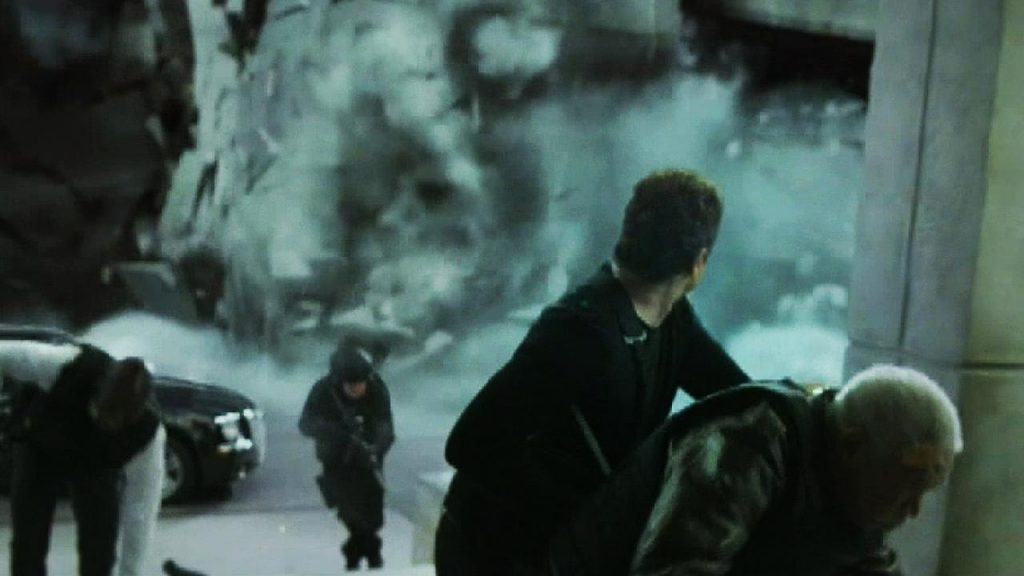 Jennings maintains and displays a deep respect for Banning throughout the film, even when framing him for the attempted murder of the president, it's not personal, it's just business. As expected, this frames and builds up to the inevitable fight scene on-top of the stereotypical roof-top, with black smoke billowing around as a backdrop. This is where Banning's personal triumph over his personal struggles takes root and begins to build, whilst he gains the much needed sense of accomplishment and closure with Jennings, naturally. All in all this is a pretty good fight scene and Huston's performance sells it well.
Angel Has Fallen, also introduces Banning's father an ex Vietnam veteran, played by Nick Nolte. This character makes his introduction part way through the film when Banning needs a refuge to lie low, and is some very much needed comic relief. Nolte is superbly on point and brings out a better performance from Butler. It is with this characters introduction that you gain some insight into Mike Banning as a person; it turns out he is a person, with feelings and a back story, which involved some painful childhood experiences. Of course this is quickly dealt with and we move on to more explosions – which are exceedingly impressive in their own right.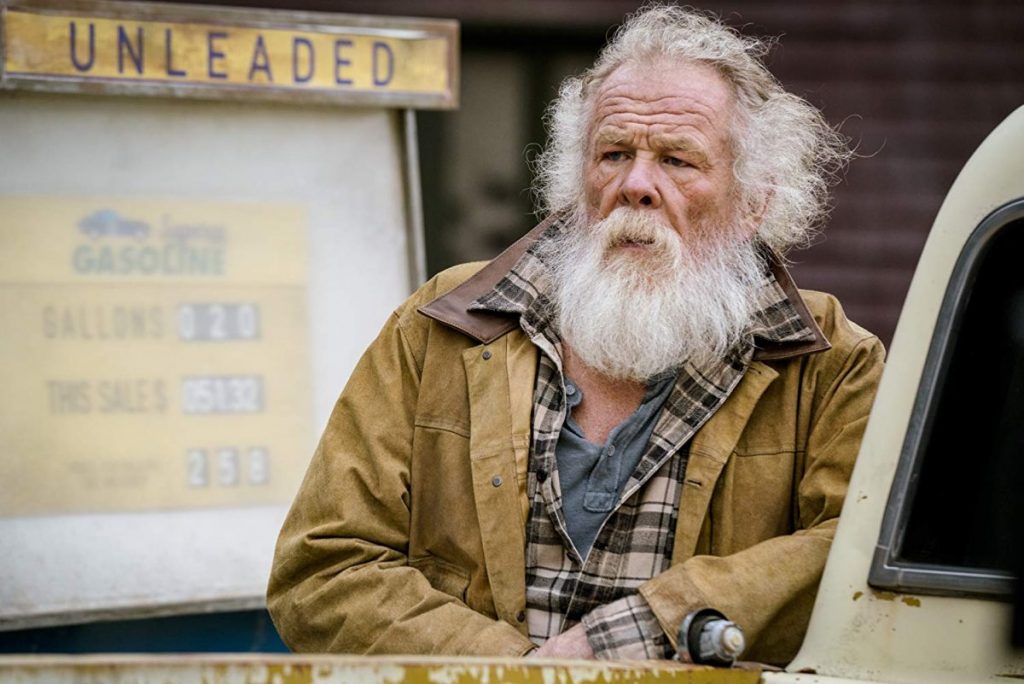 Nolte delivers an almost unmatched excellence in his portrayal and delivery of emotions, especially with Banning and his wife. Arguably his character and Banning's wife, are the only characters that have opportunity to have or demonstrate emotional reactions of significance. It is clear though, Nick Nolte was the standout performance of the entire film.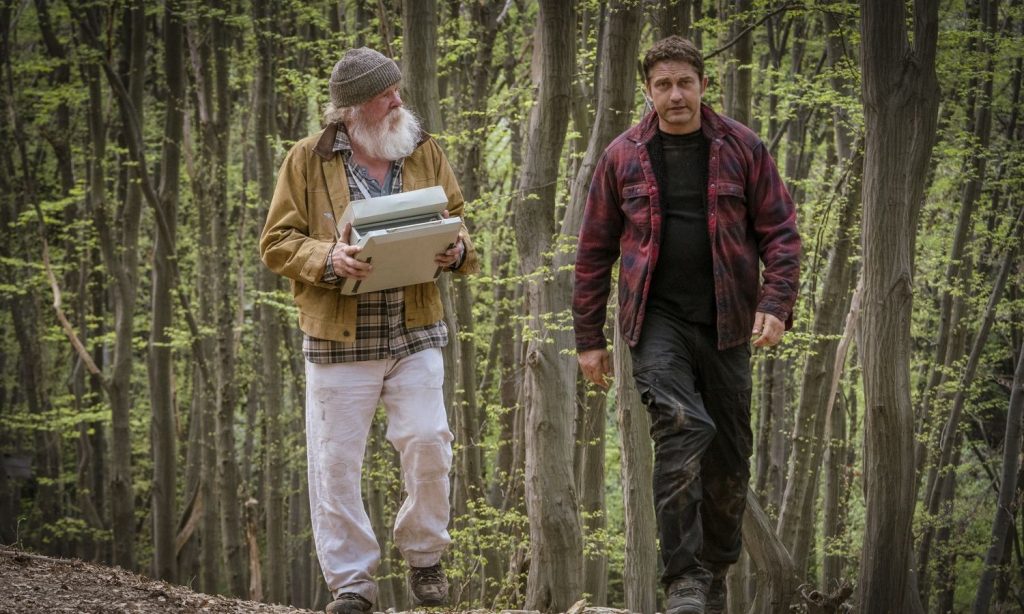 Morgan Freeman as the President is always a good choice. Some scenes felt a bit uncomfortable to watch, perhaps because he is underutilised and the buy-in was not well set up. Of course it is always cringe worthy to watch a 'President' be vulnerable and lead around like a cowering child. It is exactly what you expect, it is realistic, yet it doesn't seem right all the same. Needless to say Morgan Freeman delivers a commanding presence as President, particularly toward the end of the film and the belief and buy-in returns to normal.
Interestingly, the approach to the assassination attempt by way of incorporating a 'drone attack' is actually somewhat and frighting so, realistic. Especially when taking into consideration the accessibility of drones, the prevalence and range and the remote deployment potential. This made for an entertaining change of pace and a welcome moment of contemplation.
Visuals and Effects
Overall, the visuals of this film are quite outstanding. The explosions are expertly created, filmed and captured and the realism is incredible. The drone attack scene is by far a memorable and pivotal scene with expert visual effects.
All explosions, head-shots, squibs and action scenes are powerful, realistic and for the most part so well done. At times, some parts felt more reminiscent of a military training video live footage.
There were a number of building explosions and carnage which, perhaps unnecessary, were great visuals.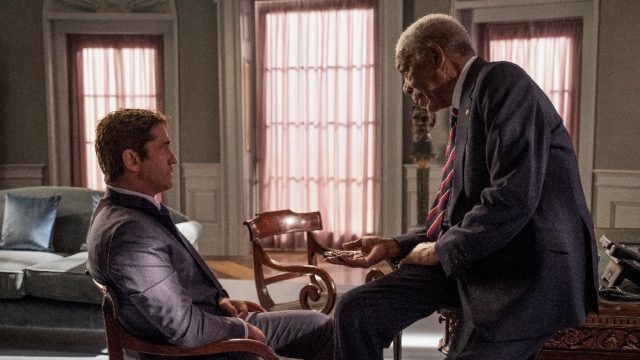 Final thoughts
This movie does not break new ground from the previous titles, with the exception of Nick Nolte's character. However, it is the story that entices us to watch movies. The story to which we judge a movie and it is in the story that we derive value from the movie. This movie didn't have a story; well, it had a formulaic story that has been previously told in the original titles and as such is quite predictable. However; with all that said, is it worth watching? Well, yes. It is an enjoyable movie for you to lose yourself in for around 1hr and 45 minutes, you will enjoy Nick Nolte, the cinematography is great and this movie does not try to shove any political agenda down your throat, it just shows some strong male and female characters and for that alone, and because you have no doubt seen the previous movies, you may as well watch this.
No special features on this DVD. But do stick around for the delightful post-credit scenes with Butler and Nolte.