Action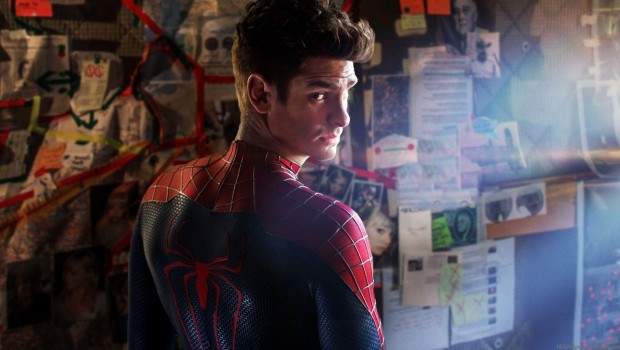 Published on July 8th, 2014 | by admin
The Amazing Spiderman 2: Rise of Electro
Universal Sony Pictures Home Entertainment is releasing The Amazing Spider Man 2: Rise of Electro – available to own on Blu-ray 3D™, Blu-ray™, DVD & Digital with UltraViolet™ from August 14th, 2014.
Prepare yourself for fast-paced, web slinging action and adventure as The Amazing Spiderman 2: Rise of Electro swings onto your television screens.
Fans will be excited to explore the Blu-ray™ exclusive bonus features, which allows viewers a comprehensive, in-depth look into the Spiderman Universe. With more than 100 minutes of electrifying material Including a six part behind the scenes documentary and nine all new deleted scenes with commentary by Marc Webb, including the scene "Peter Meets His Father", the Blu-ray exclusive is a must-own for Spiderman fans that think they've seen it all.
Starring Hollywood favourites Emma Stone (Crazy, Stupid Love, Easy A, The Amazing Spiderman) as Gwen Stacy and Andrew Garfield (Never Let Me Go, The Social Network, The Amazing Spiderman) as Peter Parker, The Amazing Spiderman 2: Rise of Electro is a must-have in any home entertainment collection.
The Amazing Spiderman 2 sees Peter Parker enjoying his new-found abilities, swinging from sky scrapers, spending time with girlfriend Gwen Stacy and embracing his role as hero to New York City.
However, Peter soon finds that being gifted with super powers comes at a price: only Spiderman stands between the innocent people of New York and the villians that lurk around every corner. When a new evil comes to town in the form of Electro (Academy Award winner Jamie Fox, Best Actor, Ray, 2004), Spiderman faces his most grueling, testing battle to date. Spiderman must dig deep and find inner courage and strength to confront a more powerful foe than ever before.