Action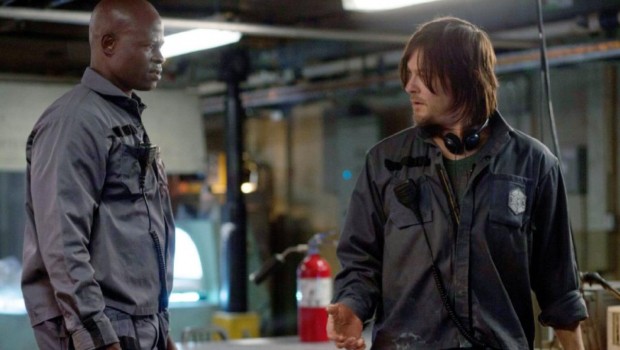 Published on September 18th, 2015 | by admin
Air – October 15, 2015
Universal Sony Pictures Home Entertainment is releasing Air – available to own on Blu-ray™, DVD & Digital from October 15, 2015.
From the creators of The Walking Dead comes the futuristic science fiction thriller Air. Norman Reedus (The Walking Dead, Vacation) and two-time Oscar® nominee Djimon Housou (In America, Blood Diamond) are two men with one task: to save humankind. An action-packed thriller that will keep viewers in suspense.
In the near future, breathable air is non-existent and virtually all of humanity has disappeared. A select number of scientists have been chosen to re-establish society, and reside in a controlled state of suspended animation until the air is no longer toxic. Responsible for the maintenance of the bunkers that the scientists are kept in are Cartwright (Hounsou) and his highly-strung partner Bauer (Reedus), who wake up every six months for short shifts to perform vital upkeep.
However, the routine inspection soon turns deadly when Cartwright's pod is damaged in a spontaneous fire, forcing the men to figure out an alternative plan before oxygen runs out. As the men part ways to search the facility, they uncover a number of deadly hidden secrets, forcing them to fight to preserve their own survival and sanity.
Directed by Christian Cantamessa (How I Survived the Zombie Apocalypse, Henchmen) this suspenseful psychological thriller will have viewers gasping for answers.