Kid Zone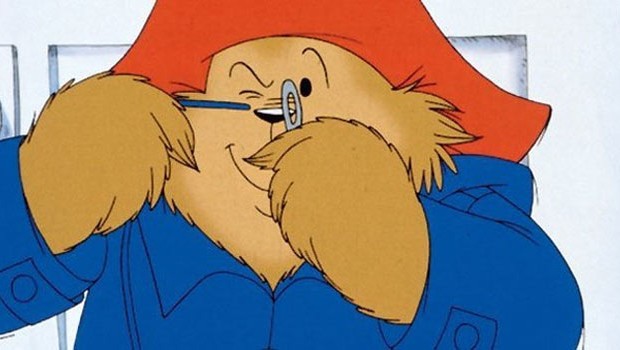 Published on May 20th, 2015 | by Natalie Salvo
The Adventures of Paddington Bear Collection DVD Review
Summary: Paddington Bear is a character that's hard not to love because he is so charming and cute
For such a little bear, the marmalade-eating Paddington sure has some big adventures. This kind-hearted, innocent and naive creature often finds himself as a stranger trying to negotiate his way through an odd land, even though this situation also fuels his sense of natural curiosity and enthusiasm (which is infectious). This means that what often ensues is a series of fun adventures, the odd misadventure and some very happy results.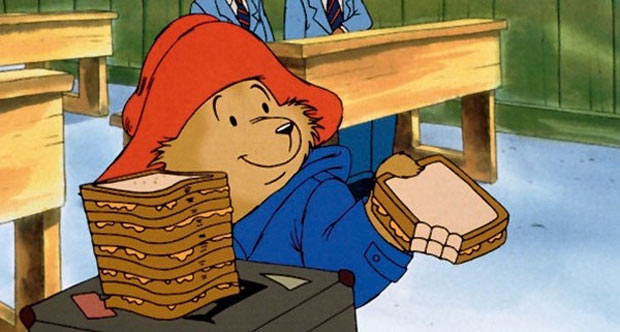 Paddington first appeared in a book by Michael Bond. These have now sold more than 35 million copies and have been translated into 40 different languages. Last year Paddington made his silver screen debut while his small screen debut was in 1975. This early series featured a largely silent Paddington (save for the narrator) with an actual teddy bear used for the stop-start animation. He would then make his 2D cartoon debut in England.
'The Adventures of Paddington Bear Collection' sees 15 episodes combined together on a three-disc set that contains no special features. This cartoon series was produced by a French/Canadian company and 117 episodes would air from 1997. The animation here isn't as polished as more contemporary animation examples but it is still beautiful and nice enough to watch and it also manages to stay faithful to the source material, despite being produced overseas.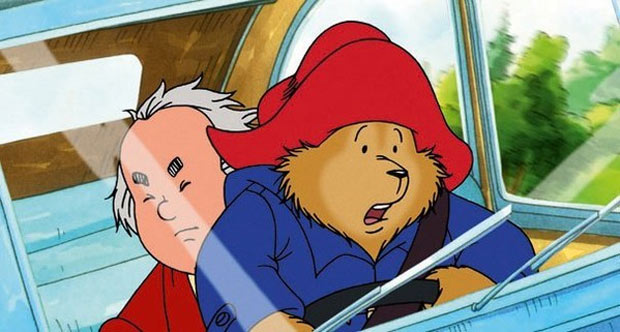 This charming bear's tales are mostly based on Bond's stories although some plot lines have been added. These stories are mostly rather short and sweet (often checking in at under the ten minute mark). This adaptation of Paddington shows a bear that likes to be in the thick of things and he carries the story by telling it all in a mostly first person way. This really helps viewers relate to him and engage and get inside his head.
Paddington's adventures include trips to Japan, Egypt, Australia, China and France, among other places. There are also some misadventures like going to a birthday dinner at an expensive restaurant, working to earn money (with some silly results) and riding the underground. A lot of it still feels quintessentially English and is witty and subtle. The content itself is most suited to children aged four to seven but the combination of wholesome entertainment and clever humour mean it could also appeal to people of all ages.
One downside to this set is that the story doesn't start at the actual beginning, it is only alluded to. We don't see Paddington leaving darkest Peru and meeting the Brown family at the London train station he is named after. This means the viewer misses a little something and has to fill in the gaps because this series should have set up the story of a family that get a little more than they bargained for. Despite this, Paddington is like a pillar of goodness (and this is obvious in his interactions with the villainous neighbour, Mr Curry).
Paddington Bear is a character that's hard not to love because he is so charming and cute. In fact, most people would probably love to give him a bear hug after some of his misadventures. But at the end of the day he is always the hero and this sweet bear with a big-heart manages to make us laugh and cry. He will also teach your children well and entertain them and that's all that really matters.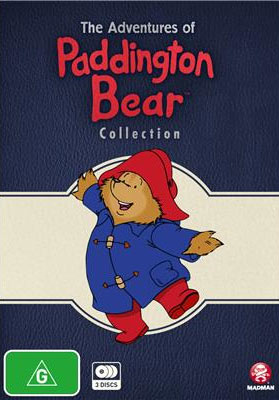 Film Genre – TV Childrens
Label – Madman Entertainment
Audio – English (Dobly Digital 2.0)
Running Time – 450
Aspect Ratio – 1.33:1
Region Coding – 4
TV Standard – PAL
Rating – G
Year of Release – 1997
Primary Format – Movies/TV – DVD
Reviewer – Natalie Salvo