Events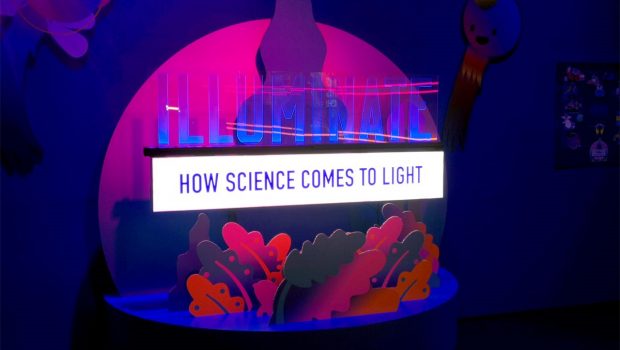 Published on June 26th, 2022 | by Andrew Paul
SCIENCEWORKS: Illuminate: How Science Comes to Light Review #SchoolHolidays
The school holidays are here and Scienceworks (Museum Victoria) has a new interactive exhibition with Illuminate: How Science Comes to Light that uses smoke (well… light) and mirrors plus a whole lot more special effects to create something truly spectacular for people of all ages. At its core, Illuminate cleverly incorporates a wealth of real-world kaleidoscope interactive effects such as lights, colours, shadows, sounds plus lasers to build something truly interactive and thoroughly enjoyable from start to finish!
The exhibition is also presented in six different zones that include the Wonder Vision, Sensor Sonic, The Refractory, Mirror Mirror, Light & Shade and the Chroma Zone. As mentioned, colour and shadows plays an important role to these zones and Scienceworks should be commended on each zone that while totally different to its neighboring zone, they perfectly complement each other and as soon as you walk through the main entrance, you immediately know you are in for a treat, especially children who be amazed and drawn into each unique and interactive zone.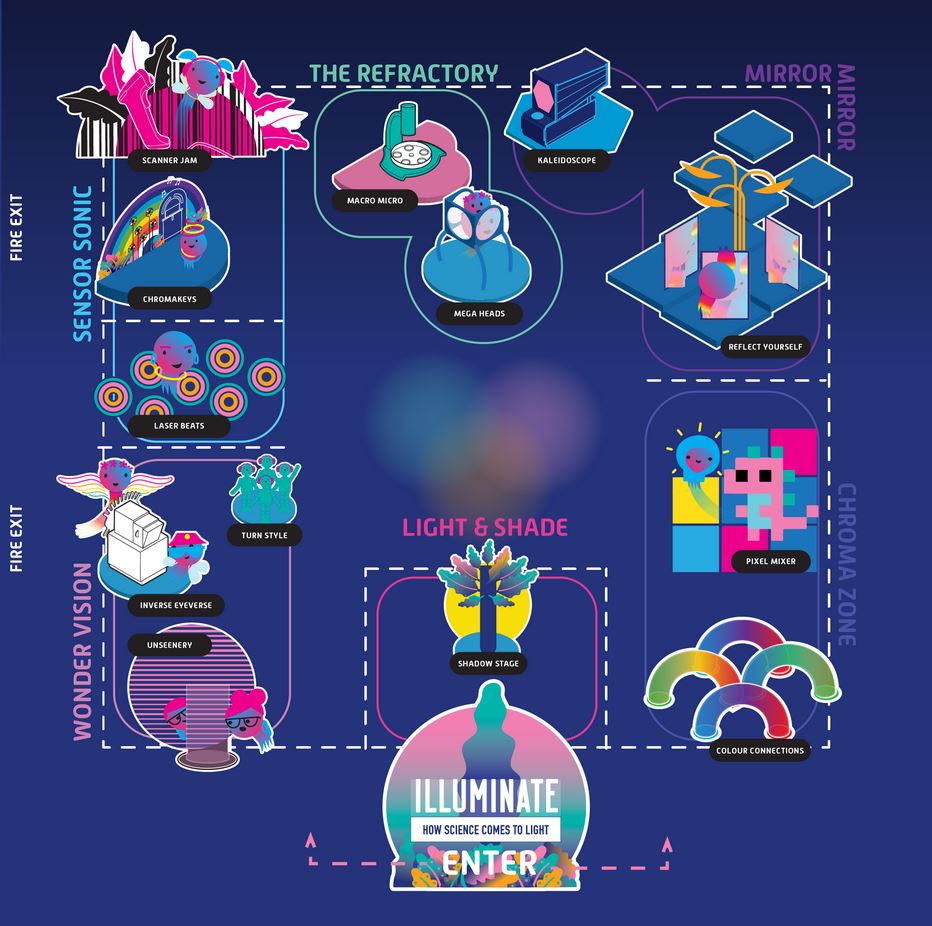 The first zone Wonder Vision has an exhibit called Inverse Eveverse which showcases the power of neon lights and allows younger attendees to have their own pair of glowing angel wings. Another fun area is Sensor Sonic that is split into two sections that includes music and lasers. Whether your dancing to your own beats in laser beats or using a scanner to scan barcodes in a retro inspired bowling alley, there's plenty of fun to be found here.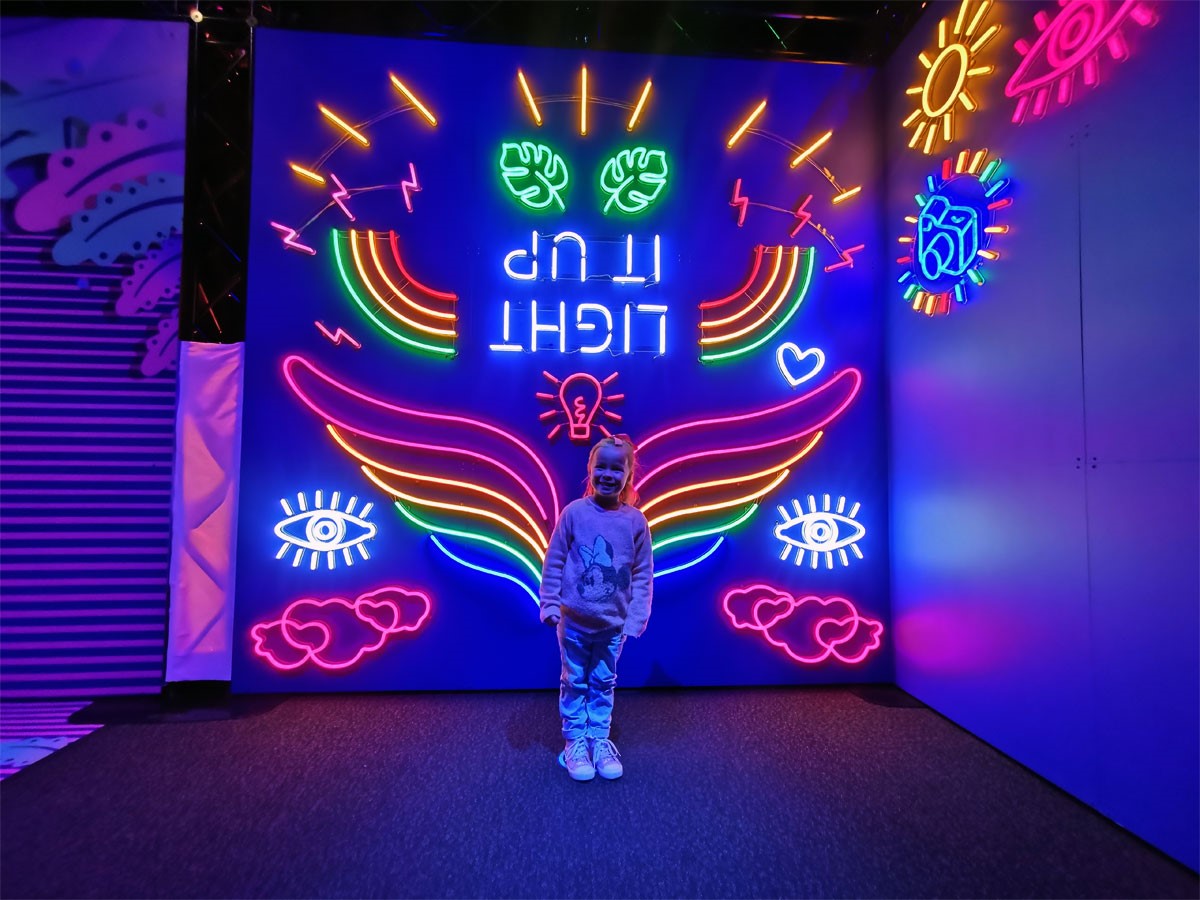 Light & Shade uses, colours, shadows and props that allow you to create your own shadow productions in some truly spectacular ways as shadows are given their own colours. Chroma Zone has something called Pixel Mixture that is like your very own interactive paint store with coloured lights as you to use squares to mix and create colours. Then you have Colour Connection that is similar to Pixel Mixture which uses tubes to build your own glowing colours.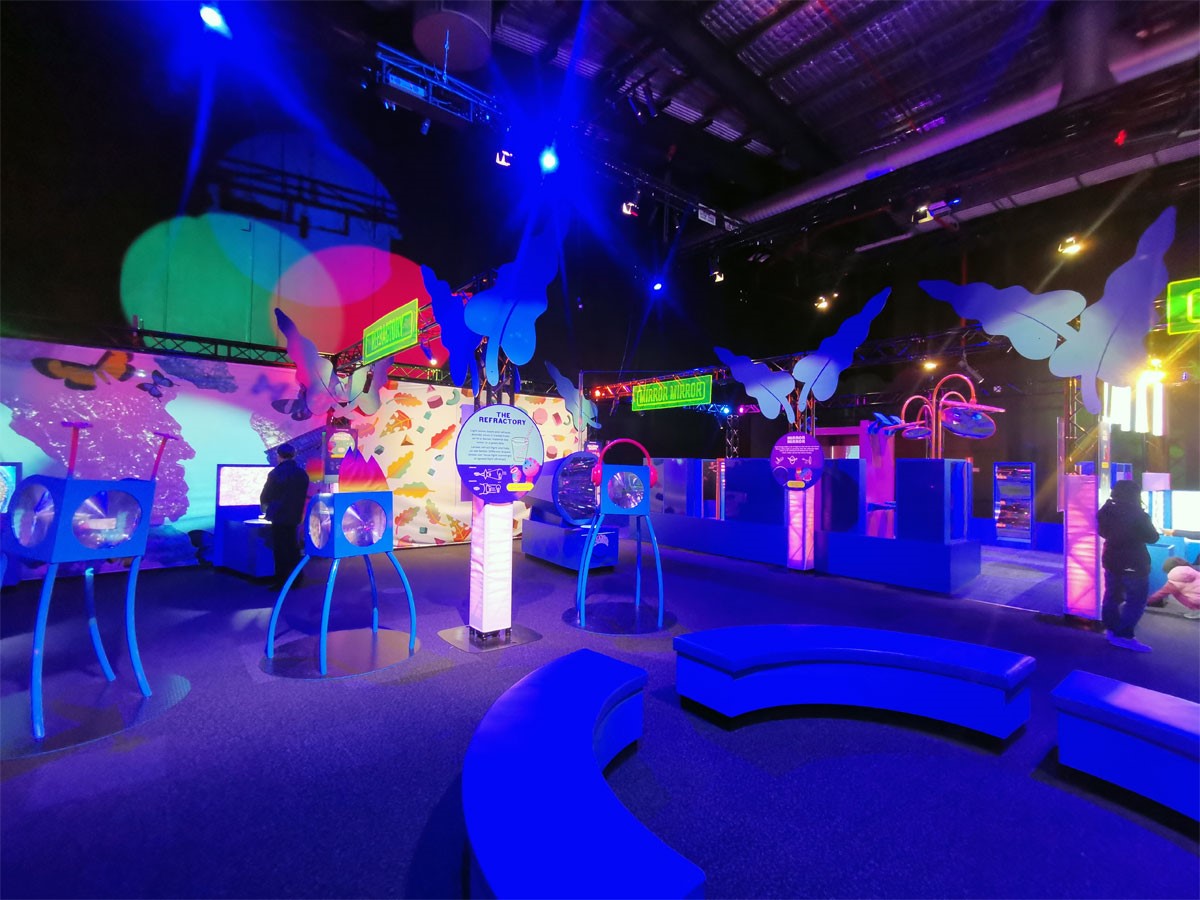 However one of our favourite zones was Mirror mirror that collects a wide collection of different mirrors (with slight warping) to create some truly hilarious optical illusions as it distorts your body. The Refractory Zone while steeped in education allows you to use a microscope to zoom in on a butterfly, a circuit board or even your own fingers close up. Lastly, the Kaleidoscope uses mirrors, patterns and light to build another interactive exhibit that had our children loving the effects they could create. Needless to say, there's plenty to see and do Illuminate: How Science Comes to Light!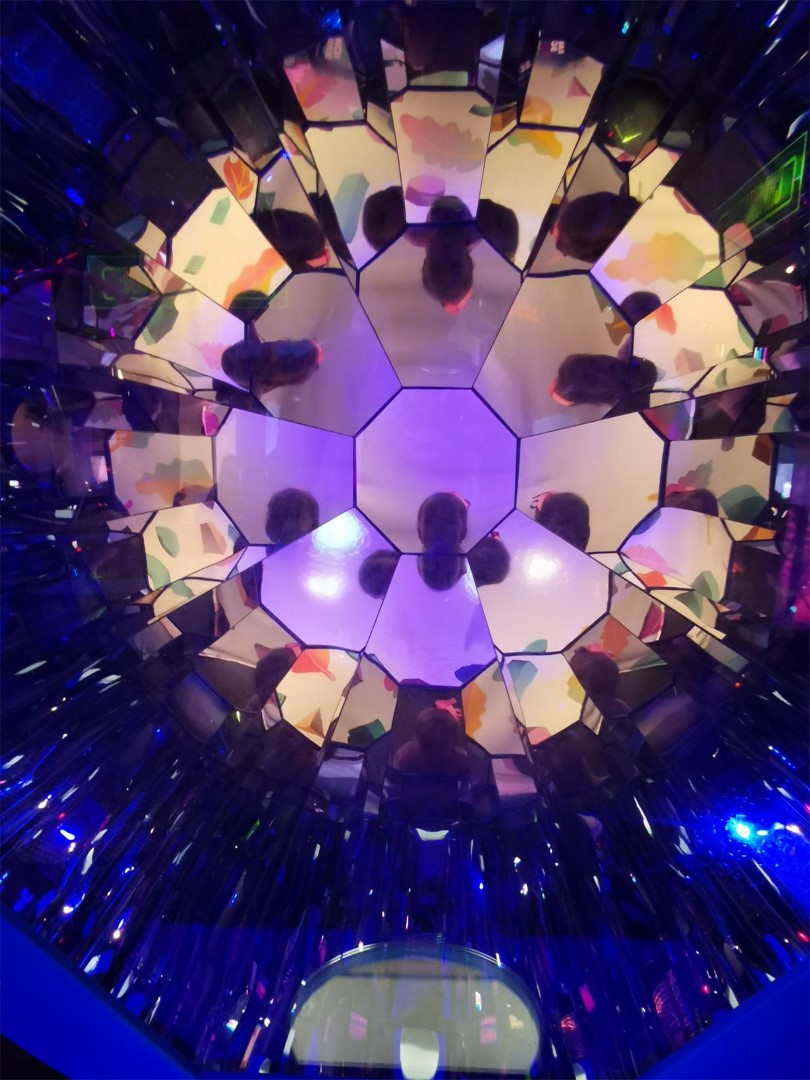 Final Thoughts?
Scienceworks is steeped in science and more importantly interactive fun and Illuminate: How Science Comes to Light which is no exception to this rule is another must-visit exhibition that allows children and adults to explore the science of light!
So while you're having fun, you're actually learning at the same time!
Highly Recommended!
.
The exhibition runs until July 9 at Scienceworks. Entry is $12, in addition to the $15 museum entry.
Gallery