Comedy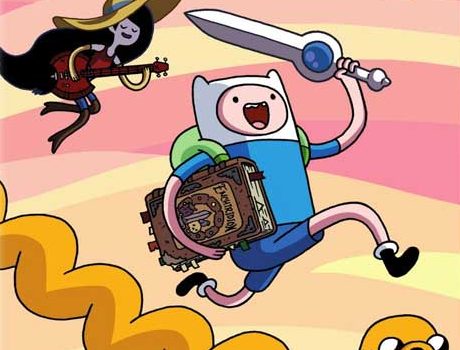 Published on June 26th, 2016 | by Chris O'Connor
Adventure Time: The Enchiridion DVD Review
Summary: A hero sometimes needs a guide book, the Enchiridion is that book!
I first came across references to Adventure Time when I used to watch The Totally Rad show… the hosts there were introduced to it by the shows fans. A year so later we were staying somewhere that had pay tv and I caught a glimpse of an oddly drawn strange storied cartoon. These days free to air tv shows Adventure Time and I've seen a number of episodes (it's what happens when you have kids). It reminds me a little of a mix of Ren and Stimpy and Rocko's modern life… maybe by way of Freakazoid.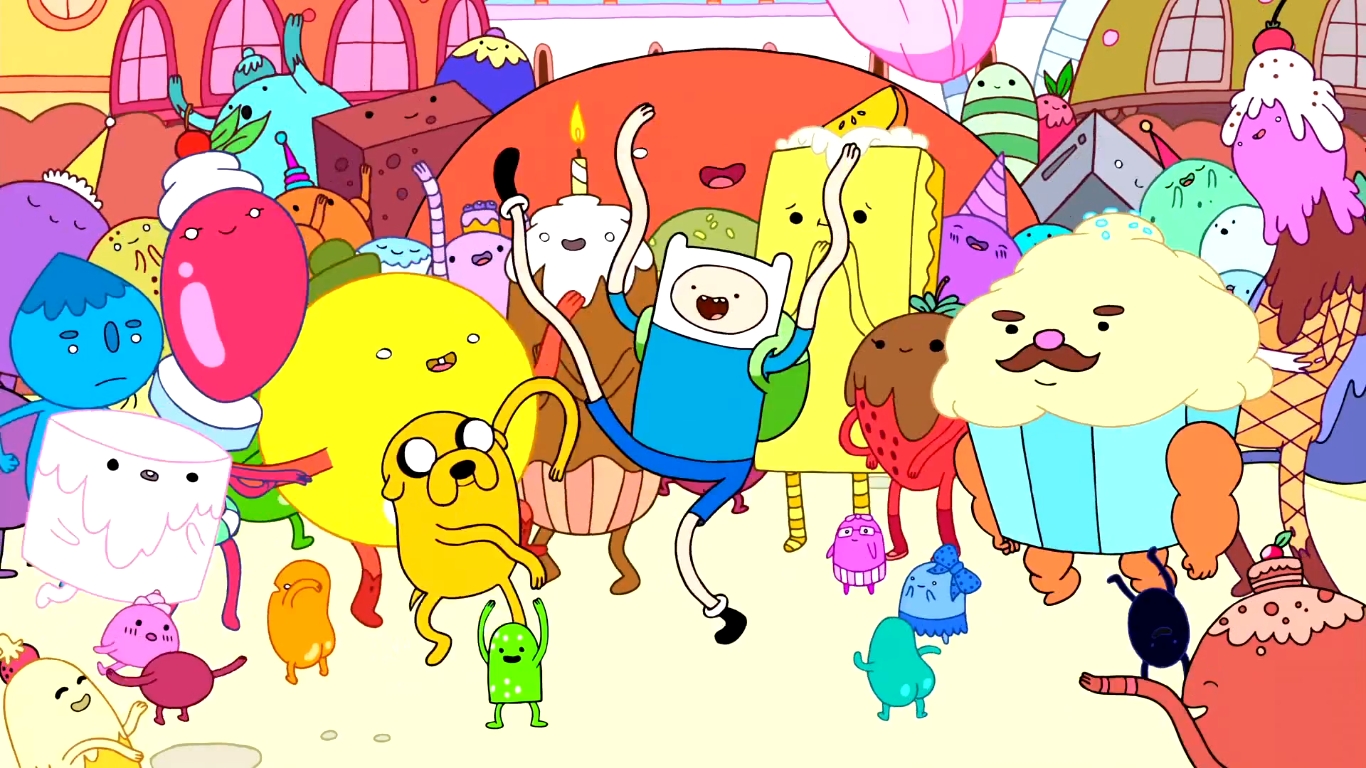 The quick overview of Adventure Time is a boy Finn and his anthropomorphic (and shape changing) dog Jake exist in a world of fantasy, there are different lands with their own rulers and just about anything can happen. Finn and Jake are the archetype of any child and their friend (or dog) and as such they are always looking for adventure. The Enchiridion DVD presents 16 episodes of the show starting with the quest to obtain the Enchiridion itself.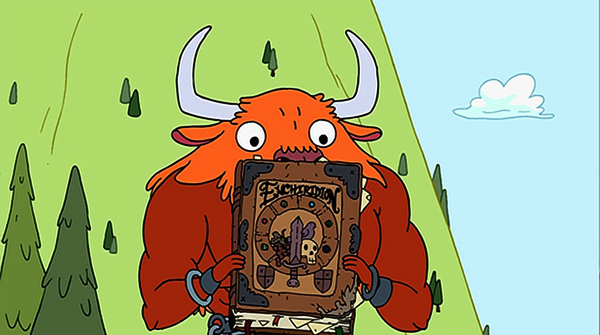 Adventure Time is a wonderful absurd, surrealist cartoon and Finn and Jake work brilliantly as a representation of nearly everyone's enthusiastic youth. The idea of living in a tree fort and running off to partake of numerous adventures, saving a princess (or prince), walking through a kingdom of candy… what's not to love? But occasionally there are also some more grown up concepts thrown in for good measure… the very first episode in this collection briefly explores the notion of consequence as Finn runs head first into his quest to uncover the Enchiridion and endeavours to complete (side) quests on the way… one of which involves freeing some stuck creatures… only to learn that they are keen to destroy little old ladies at whim.
This mixing of ludicrous landscapes and characters, of silly joyful situations with the odd glimmer of mature concepts puts it right in that wonderful category of enjoyable for children and grown ups alike. Albeit there are some scenes or episodes that are perhaps a little too scary for some of the younger children (some of the adventuring does lead to nasty characters or situations).
All in all though Adventure Time is a great bit of escapism… Finn and Jake are innocent enough to be completely endearing but also get into situations that can be quite dark and sometimes cause them to behave less than ideally.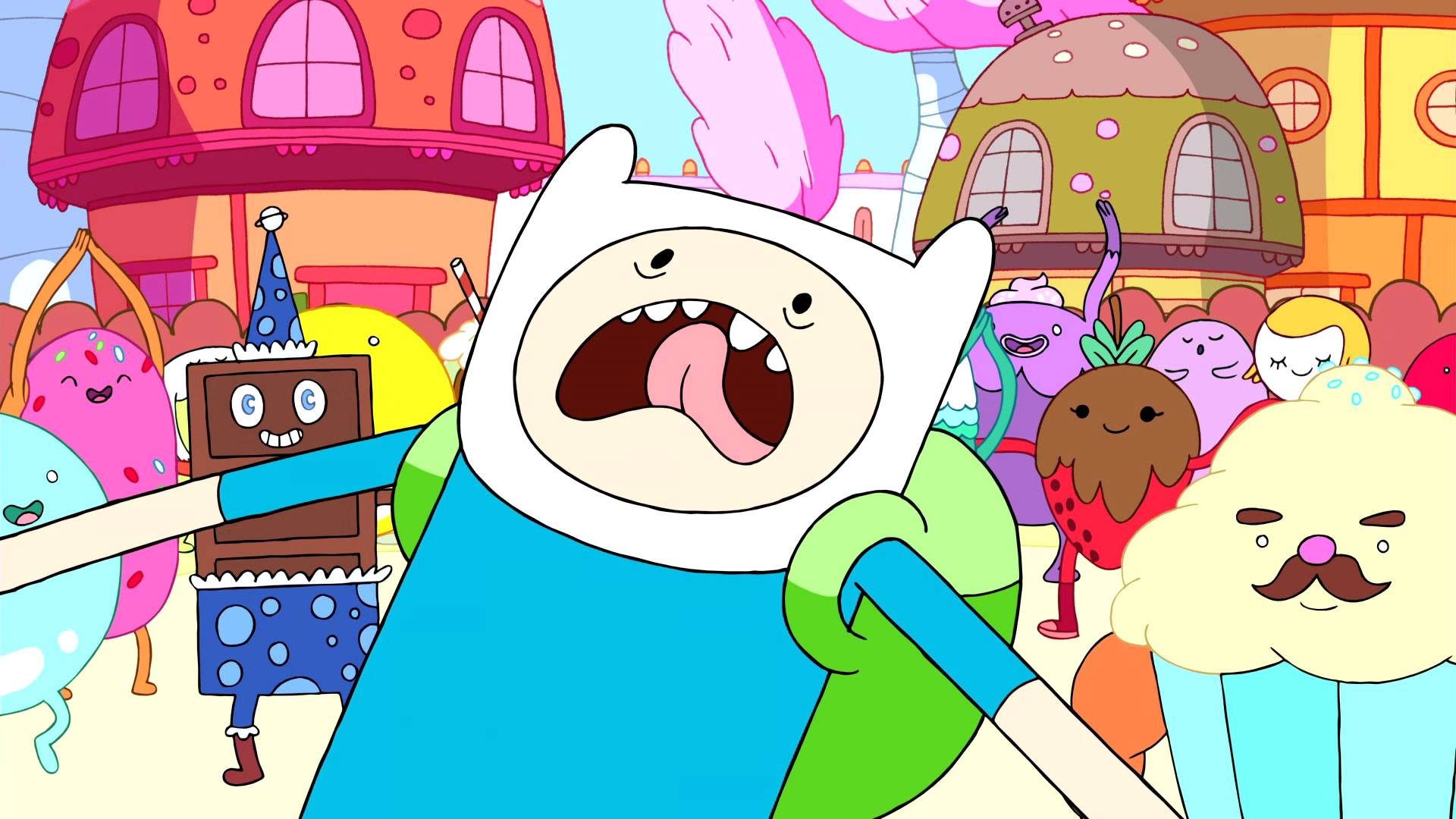 If you haven't seen any episodes yet, maybe track one down and give it a go… I say that because given the absurdist nature of it, some people will no doubt not gel with it at all. For others though it will likely provide a welcome escape from some of the other cartoons out there that are either trying too hard to be more "mature" or are just so definitively geared towards the child audience that there is really nothing there for the parents to enjoy.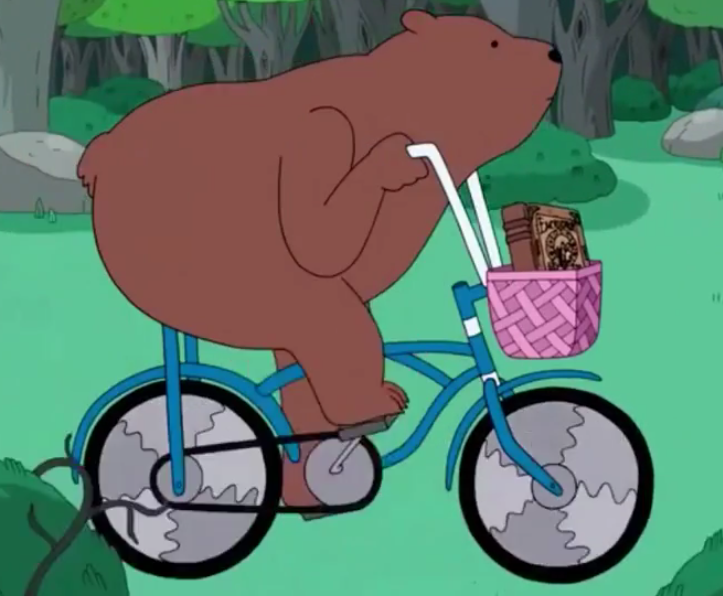 Speaking of parental enjoyment… this disc is about 3 hours long… so if you want some peace and quiet and the kids like Adventure Time… you may just get a chance to have a quiet drink and nap while they giggle through the episodes. It is for this reason alone that the lack of extra features can be quite overlooked… any disc that gives you three hours of entertainment is good value for money. Grab your awesome sword of +1 tickling power and jump on your amorphous sidekick and enjoy the ride!