Comedy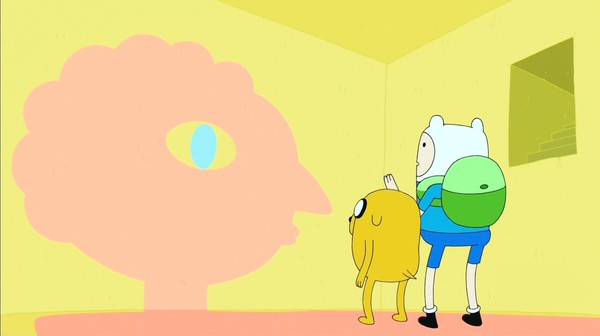 Published on March 31st, 2015 | by Sean Warhurst
Adventure Time – Finn the Human DVD Review
Summary: The episodes included on Finn the Human perfectly exemplify just why Adventure Time has become the multi-generational crossover hit that it has.
Adventure Time – Finn the Human
Film Genre – TV Children's
Label – Madman
Audio – English (Dolby Digital 2.0)
Running Time – 176 Minutes
Aspect Ratio – 1.78:1
Region Coding – 4
TV Standard – PAL
Rating – PG
Year of Release – 2013
Primary Format – DVD
Reviewer – Sean Warhurst
Finn the Human is the eighth Adventure Time compilation disc to be released on our shores, bringing with it a whole slew of episodes previously unavailable to own on home media. My feelings about the series itself have been covered at great length many, many times before in previous reviews (Spoilers – I absolutely adore it), as has my sentiments regarding the compilation discs and their value when compared to just waiting it out for full season releases.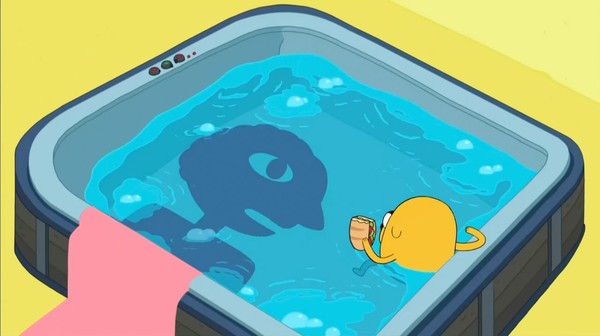 I'm relieved to say that, unlike some of the earlier compilation releases, much of the material included on Finn the Human is new to DVD and there isn't as heavy an overlap on episodes as there previously had been.
Many of the episodes the open this collection revolve around the ramifications of Finn making a wish that The Lich, the series' prime antagonist, had never existed. Instead of creating a utopia where he and his canine buddy Jake can finally relax without the threat of impending doom constantly looming over their heads, Finn finds himself propelled into an alternate reality where he's a pointy nosed farm boy with a mechanical arm and Jake is just simply a dog, devoid of all anthropomorphic qualities.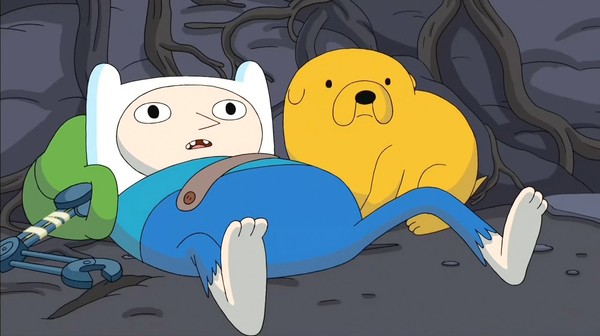 That's not all that has changed either – Marceline is a shrivelled old crone and the Ice King is a heroic figure who sacrificed himself in order to prevent the detonation of a nuclear bomb.
Despite not actively seeking out adventurous quests in this realm, Finn soon finds that adventure will seek him out regardless of his incarnation and comes in possession of an object of immense power: The Ice King's crown. But will Finn harness the crown's power for good? And will he be able to stave of its corruptive influence and retain his humanity?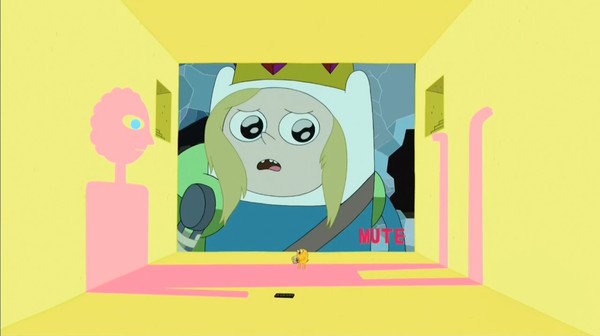 Despite being a collection of episodes grabbed from across assorted seasons, the show's ever increasing reliance on continuity is in full effect on this release, with a cohesive story being told across the early episodes that almost makes Finn's tale of an alternate world a full length feature.
But never fear, there are also the usual prerequisite whacky standalone episodes included, with our intrepid duo facing off against an unbearably cute army, attempting to get to the bottom of an assassination plot, venturing into a city populated only by thieves and Jake being roped into resuming the criminal ways of his past and taking part in an elaborate heist.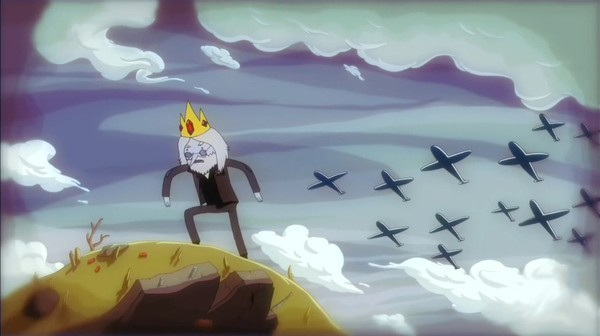 As always, Madman comes to the party with an accomplished transfer that looks and sounds great, with only a few minor instances of banding being worth mentioning.
Episode Listing:
The New Frontier
The Lich
Finn the Human
Jake the Dog
We Fixed a Truck
Blade of Grass
The Red Throne
The Great Bird Man
One Last Job
Little Dude
City of Thieves
Conquest of Cuteness
Who Would Win
Ignition Point
Furniture & Meat
Sad Face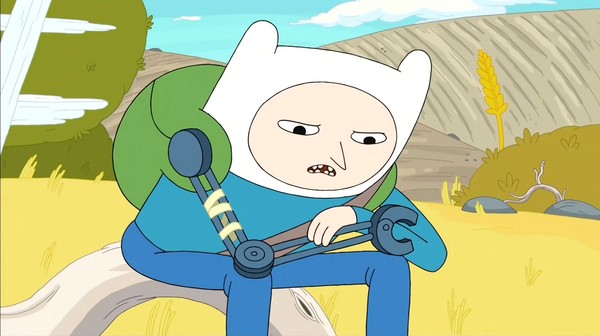 Special Features
Unfortunately there are no special features at all included upon this release.
Final Thoughts
My stance on these compilation discs has softened somewhat – They're great as an introduction to the series itself and the assortment of episodes from across the shows many seasons allows for viewers to clearly witness the evolution of the writing and the characters, making them probably a much better starting point than the slightly unwieldy first season itself, which suffered due to still finding the unique voice that eventually came to define the series.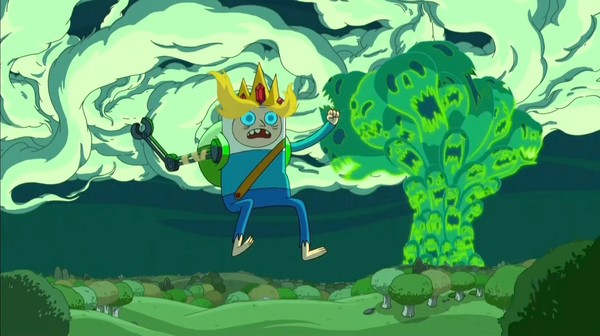 Adventure Time has become something of an institution now and, I would wager, is one of the more popular animated series available at the moment. If you are a fan of quirky, tongue-in-cheek humour, the fantasy genre or just good television in general, then you're doing yourself a great disservice in not at least giving the series a chance.
Surreal, packed with self referential humour and with a lush animation style filled with unique character designs – Plus the environments are generally stunning and packed with subtle references to a much darker backstory – The episodes included on Finn the Human perfectly exemplify just why Adventure Time has become the multi-generational crossover hit that it has.
As always, highly recommended.