DVD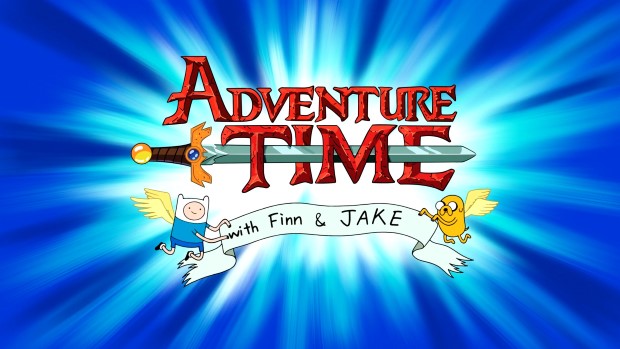 Published on November 28th, 2014 | by Sean Warhurst
Adventure Time – The Complete Fourth Season DVD Review
Summary: There's really not too much more effusive praise I can lavish on this show – I'm an unabashed fan, as my previous reviews of the series will attest to and I think I've used every viable superlative to express my adoration of Pendleton Ward's whimsical and irreverent crossover hit.
Film Genre – Animated
Label – Madman
Audio – English (Dolby Digital 2.0)
Running Time – 286 Minutes
Aspect Ratio – 1.78:1
Region Coding – 4
TV Standard – PAL
Rating – PG
Primary Format – DVD (Also Available on Blu-ray)
Reviewer – Sean Warhurst
Shmowzow! Everyone's favourite duo of adventurers, Finn the last human and his anthropomorphic shape-shifting canine pal Jake return with 26 righteous episodes of quirky goodness.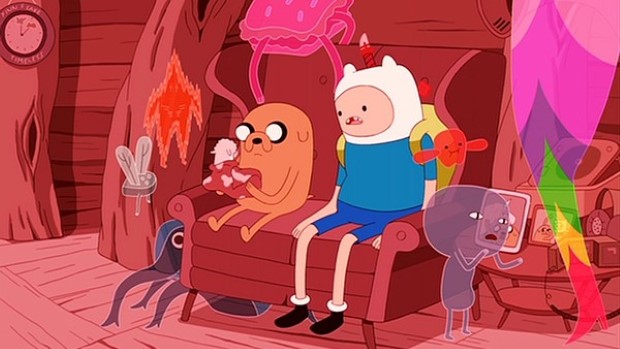 Carrying on the series' tradition of getting more confident (And by proxy, better) with each season, Adventure Time: The Complete Fourth Season features some of the most accomplished episodes in the show's run to date. Among the highlights are the heartbreaking 'I Remember You', which sheds some light on the tragic history between Marceline and The Ice King, a return to the hellish dimension of the Nightosphere, The Land of Ooo being threatened by the machinations of an irate Gunther and the first, tentative steps in the relationship between Finn and Flame Princess, something that becomes a staple of the show for a healthy portion of this and the following season.
Elsewhere a card game between our intrepid duo gets out of hand, BMO embarks upon a Raymond Chandler-esque investigation into a missing sock, our heroes play marriage counsellor between two voracious giant spiders and the show's most formidable antagonist makes a return in 'The Lich'.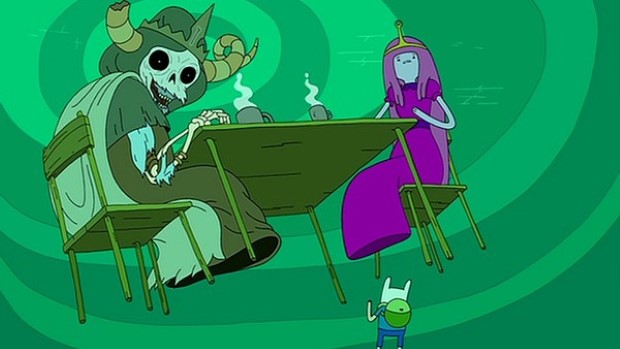 Season four also continues the show's trend of maintaining continuity between episodes as well as taking the opportunity to delve deeper into the history behind some of the more mysterious denizens of The Land of Ooo, building upon the narrative foundations established in previous seasons.
The reveal of the backstory behind Marceline and The Ice king lays the groundwork for what I consider to be the emotional apex of the entire series, the exquisite 'Simon and Marcy' from the fifth season, and other episodes hint at Princess Bubblegum's darker nature and provide some exposition on the history of Ooo itself.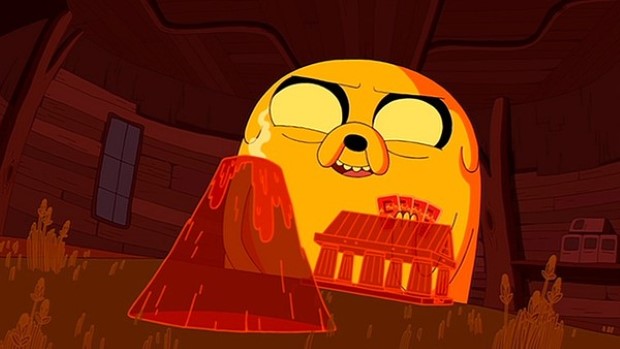 The show should really be commended for avoiding resting on its laurels and instead succeeding in offering unique and hilarious forays into the realm of the unknown without becoming trite or stale, a fate which has befallen many a show long before reaching its fourth (And indeed, its sixth) season.
The writers room seems to have really latched on to what makes the show work so effectively and the fantastical realm in which the series takes place actually feels like a cohesive universe, with each individual story an integral part in accomplishing this, offering little easter eggs and reveals for astute viewers to piece together to inform the overall larger story of a fantastical post-apocalyptic world and the adventures of its inhabitants – Indeed, with this season Finn and Jake often take a backseat to some of the more peripheral characters to afford them their time in the spotlight, further serving to create a fully realised universe.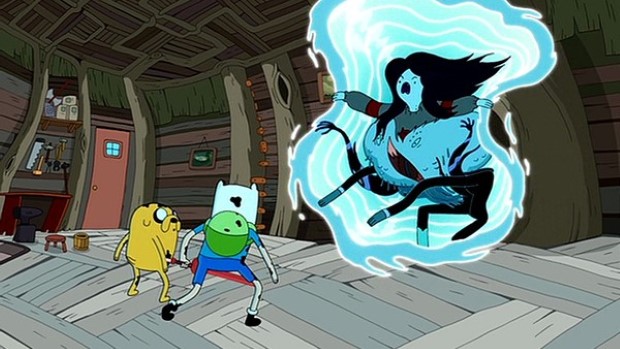 Visually Adventure Time looks brilliantly clear, even on DVD. There are a few brief instances of aliasing but nothing major and the image is crisp and resplendent in all of its garishly colourful glory.
Again the audio is only presented via 2.0 rather than 5.1, which is disappointing but to be expected at this point and only audiophiles will really notice the difference.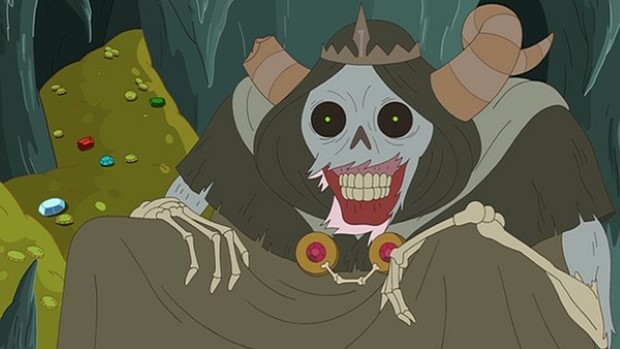 Episode Listing:
Hot to the Touch
Five Short Graybles
Web Weirdos
Dream of Love
Return to the Nightosphere
Daddy's Little Monster
In Your Footsteps
Hug Wolf
Princess Monster Wife
Goliad
Beyond this Earthly Realm
Gotcha!
Princess Cookie
Card Wars
Sons of Mars
Burning Low
BMO Noire
King Worm
Lady & Peebles
You Made Me
Who Would Win
Ignition Point
The Hard Easy
Reign of Gunthers
I Remember You
The Lich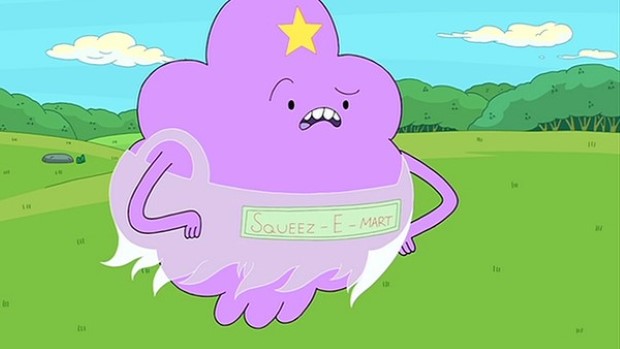 Special Features
Adventure Time: The Complete Fourth Season features audio commentaries on each episode with Pendleton Ward and a myriad of guests as well as a featurette focusing on the music featured in the show.
The commentaries are much more cohesive than the efforts on previous releases and offer fans an insight into the creative process, covering every aspect of making the show in a series of relaxed and enjoyable discussions between Ward and assorted crew members. The music featurette is also worth a look, if only for the hilarious ruminations from the participants regarding their failed bands and Ward's surprisingly catchy boy band song. Overall, a decent enough collection of supplemental features, although if you're not a fan of commentary tracks then there isn't really much here for you.
One final note: The slipcase covers and insert and disc designs for this and the previous three seasons are absolutely brilliant, each revealing a layer of the character featured (For example, season one's slipcase is Finn's hat, the cover insert is Finn himself, the first disc is his muscle structure and the final disc depicts his skeleton). It's a nice little touch that is disappointingly absent from the Blu-ray releases.
List of Features:
Audio Commentaries on Each Episode
Distant Bands: The Music of Adventure Time (19:37)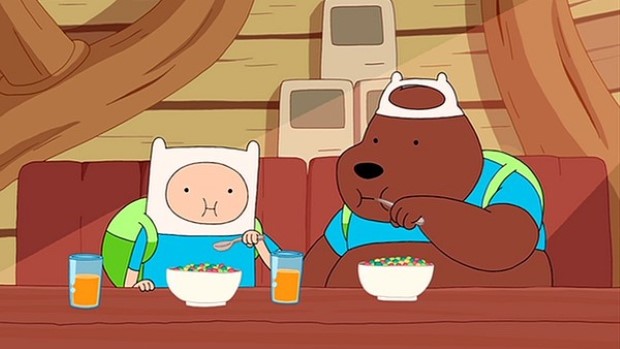 Final Thoughts
Thankfully Madman seems to be catching up with Cartoon Network's broadcast schedule – The series is currently in its sixth season – and the presence of special features like the commentary tracks should prove to be an incentive for fans that may own some of these episodes from the compilation releases to double dip.
There's really not too much more effusive praise I can lavish on this show – I'm an unabashed fan, as my previous reviews of the series will attest to and I think I've used every viable superlative to express my adoration of Pendleton Ward's whimsical and irreverent crossover hit. By this point in the show's run you'll know which side of the fence you're on and, if you're like me, you'll not hesitate to dash down to your local store and pick up this superb release from Madman.
Highly Recommended (Again, is anyone really surprised?).