PC Software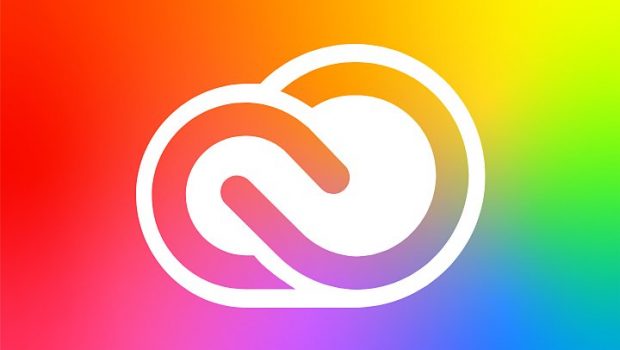 Published on July 26th, 2022 | by Chris O'Connor
Adobe Creative Cloud Express Review
Summary: Take your creativity with you and share your projects on the go.
Let me get this out of the way from the start… I'm not a fan of the subscription model for software… it started a few years ago and it seems to be here to stay so I guess I have to get used to it. Having said that… I can see how this might work well for businesses whether that's large businesses or even sole traders. Why do I say that… well.
Full pricing can be found at https://www.adobe.com/express/pricing
Adobe Express gives you access to a number of tools that make it easy to put together some pretty impressive presentations in a fairly short amount of time. But that's not all… you aren't limited to unleashing you creativity on your desktop/laptop… you can also access your work via mobile apps, allowing you to take your design studio with you on the road (obviously you can do that with a laptop already, but this way if your laptop goes flat, you can still continue on your mobile). If you happen to work with other people on your projects… you can share/collaborate with them via because the work is cloud based.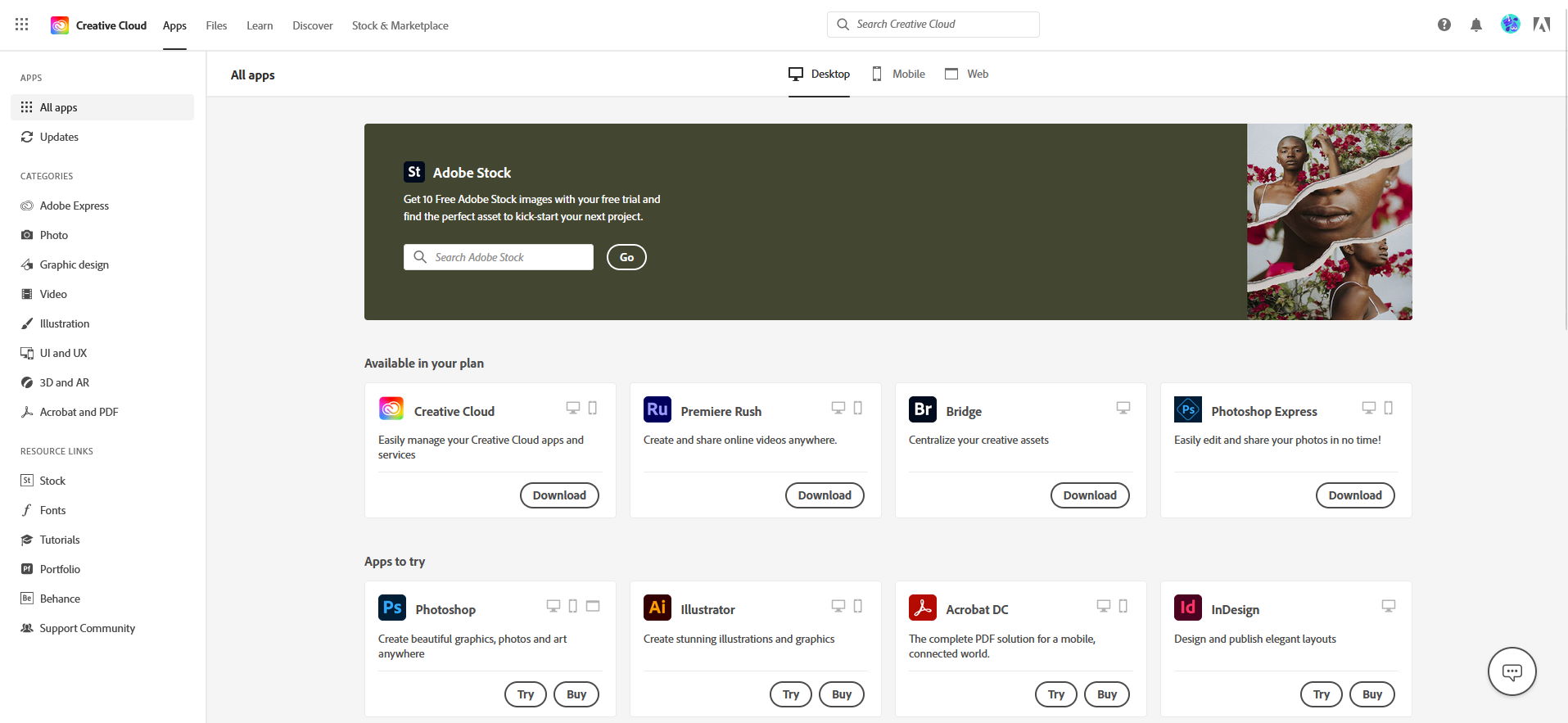 So what can you do? Well my access entitled me to use Adobe Creative Cloud, Premiere Rush, Photoshop Express and Bridge (Bridge is only for PC,  but is more of an asset/project manager for your own reference, the other three are on PC or mobile)
Creative Cloud enables you to manage and share your assets stored in the Cloud, download fonts from Adobe Typekit or high quality royalty free assets. You can also showcase your work on Behance (and draw from others work for inspiration).
Premiere Rush is a quick and easy video editing suite that is arguably geared towards preparing videos for social platform productions. You can access up to 4 video and 3 audio tracks at once, you can also add audio for voice overs or get royalty free soundtracks and more. Handy for when you are on the road but want to put up an update video on what you have been doing.
Photoshop Express is a somewhat streamlined version of the ubiquitous Photoshop with a much greater emphasis on editing images for social media use. There are still plenty of tools to make your images pop via editing tools for lighting, colour, blur, spot healing tool and more. You can use filters from the "looks library" to quickly be ready to upload to your social media platform of choice.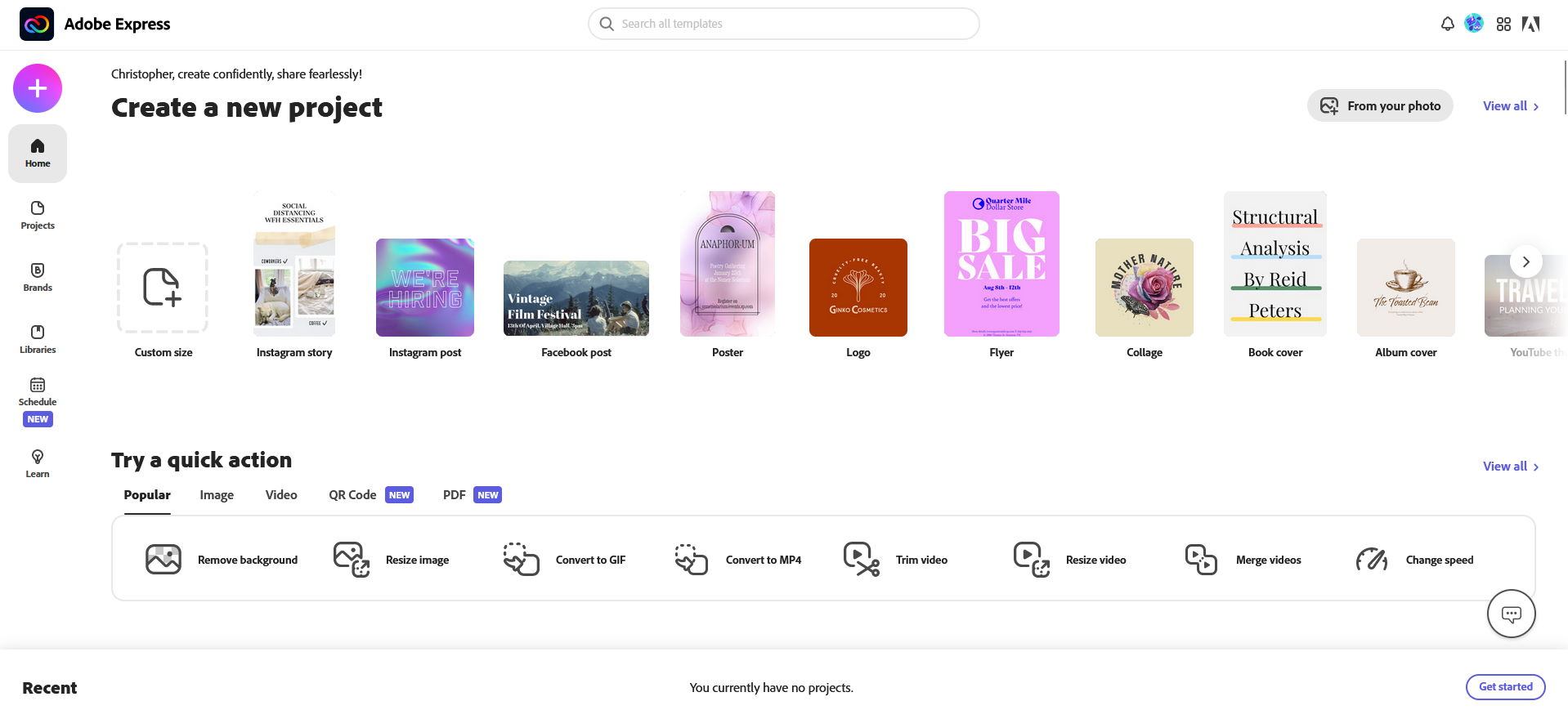 So to be clear… these are not the most powerful tools, they are arguably version of more powerful tools that have been stripped down to the elements that will appeal to the most people and made to be easy to use to create content quickly and effectively. I was able to jump in and put together a quick parody pamphlet for online marketing just by grabbing one of the included examples and editing it to make it my own.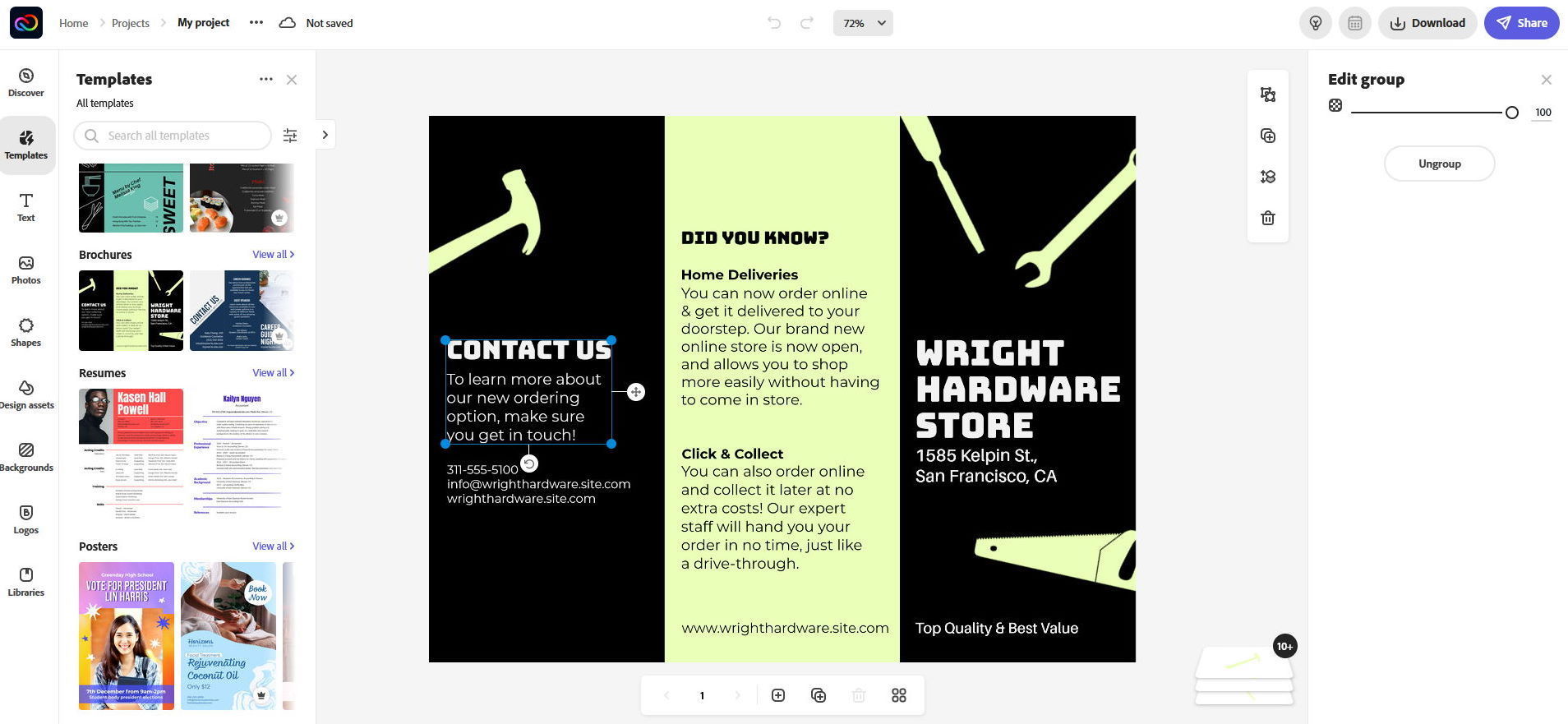 I still prefer to pay a one time fee and then own my product, but I also like having all the features available whether I'm likely to use them or not. Adobe Creative Cloud Express isn't really geared towards me (I'm not at all social so social media is not what I focus my creativity on), but for those it is geared towards, I think it is a really useful handful of tools that do indeed make it quick and easy to achieve a desirable result. The fact that I can mock up a semi reasonable (opinions will vary), pretend brochure in a short amount of time means that anyone with a bit more time and a bit more talent could produce some very impressive presentations and feasibly use them professionally. The ability to use the products while outside the office either via laptop or mobile also drastically increases the flexibility of the product and usage scenarios.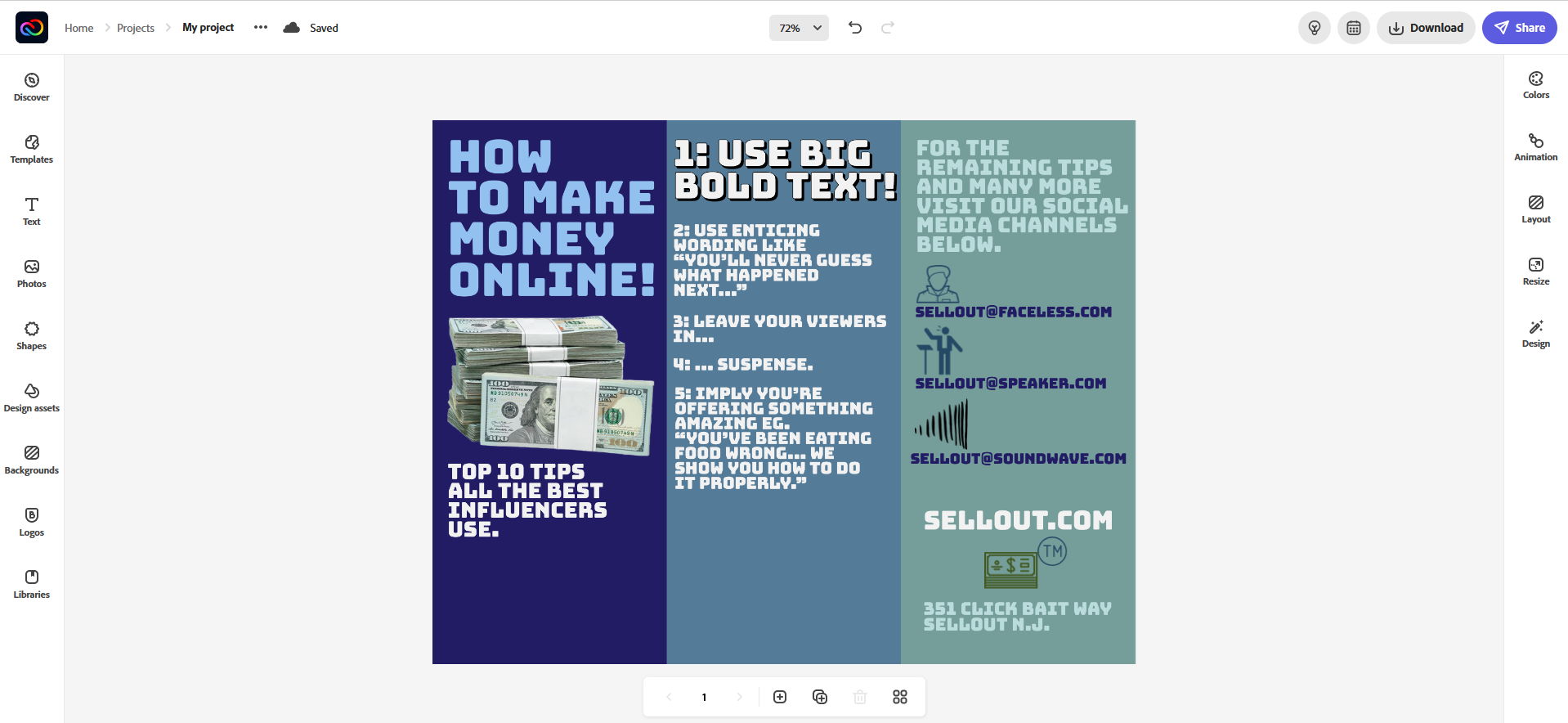 I do think this would make a valuable tool for some people/businesses, Adobe has an option to trial the software for free so maybe do that first and see if it suits your needs. Definitely worth a look.
For more information please visit https://www.adobe.com/express/